Woman charged after prostitution bust at Super 8
RACINE (WITI) -- A Racine woman is facing charges after she was arrested at a Super 8 Motel as part of a prostitution bust by the Racine County Human Trafficking Task Force.

22-year-old Brittney Booker of Racine faces the following charges: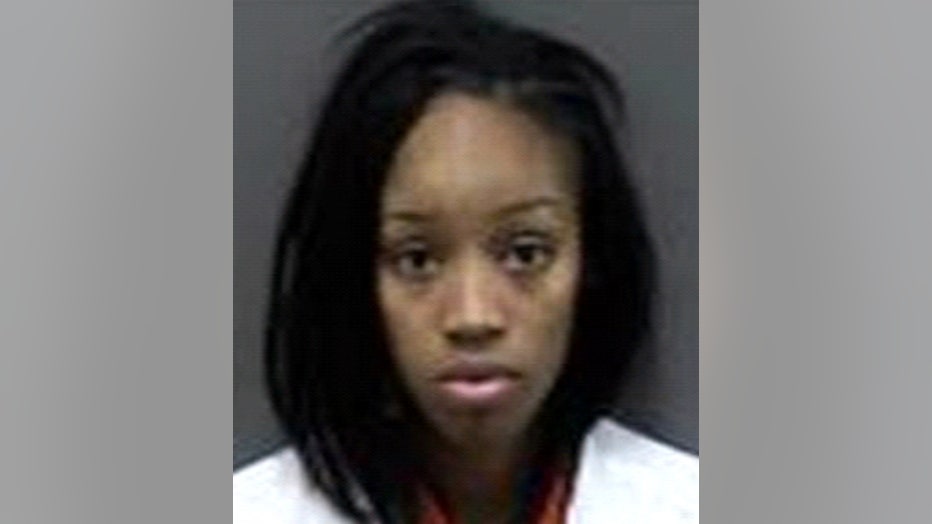 A criminal complaint in the case says on February 15th, officers with the Racine County Human Trafficking Task Force began an investigation into prostitution in the area of the Super 8 Motel on Oakes Road in the Village of Mount Pleasant.

The complaint says around 10:00 p.m., an investigator observed an online advertisement for an escort named "Jasmine."

An investigator contacted the phone number listed in the advertisement and spoke with a female who indicated she would provide sexual acts in exchange for $200. The woman agreed to meet at the Super 8 Motel to perform her services in exchange for money.

The complaint says the meeting occurred, and after confirming the services would be provided, the woman was taken into custody. The complaint says the woman identified herself as "Justice Gandee," but she was identified via Wisconsin DOT photo as Brittney Booker. Another female, "Jade Gandee" was taken into custody as well.

After she was taken into custody, Booker agreed to make a statement. According to the criminal complaint, Booker requested her children be checked on, as she said they were at her home with someone she did not trust.

The complaint says Booker told officials she had known Jade Gandee since the sixth grade.

Booker told officials she receives $650 a month from W-2, but said she didn't receive the check this month and began servicing herself through an online escort page, according to the complaint.

The complaint says Booker told officials she and Gandee had agreed to post an ad that evening for $3 -- saying she used random stock photos she located on the internet to post with her ad.

The complaint says Booker intended to use the money she earned to pay rent.

Later, it was learned that the address Booker provided when she asked for her children to be checked on was incorrect -- as a review of records took officers to Linden Avenue -- with no success in locating the children.

The complaint says Booker admitted her home is on Maple Street, and she said her children, ages two and five were home alone.

The complaint says the children were located in the unlocked home on Maple Street, sleeping on the couch.

Officers reported the residence was filthy and the children smelled unclean.

Booker has previous convictions including retail theft and disorderly conduct.