Woman captured on surveillance stealing flowers from Waukesha shop
WAUKESHA -- Waukesha police are asking for the public's help in identifying a woman who stole flowers from a local shop early Tuesday morning, June 13th.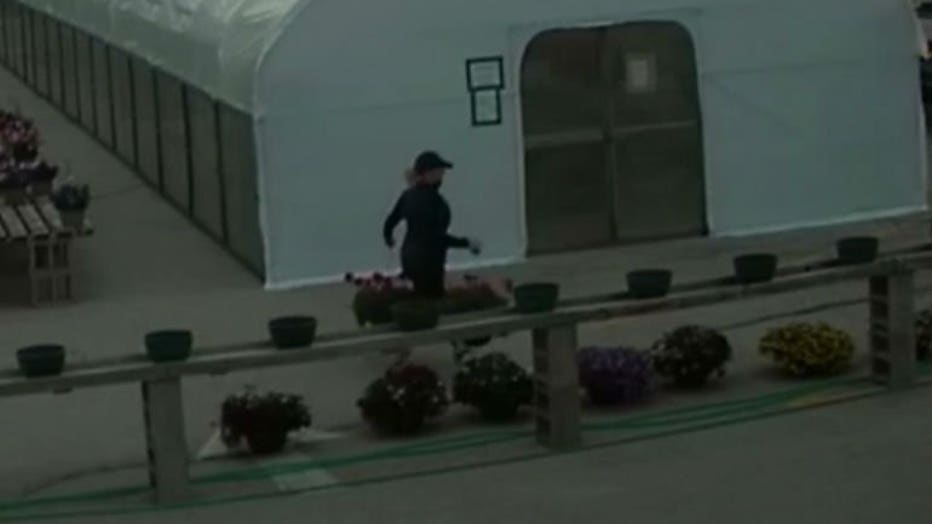 Police have released surveillance video of a woman pulling up in a white SUV near an outdoor area of a flower shop located in Waukesha around 6:40 a.m. Tuesday. The woman exits the SUV and grabs two hanging plants and places them near her vehicle. The video jumps to 6:49 a.m., and shows the woman return for two more hanging plants. At one point, a dark colored sedan drives by the area but the woman doesn't seem alarmed as she is seen placing the plants inside the backseat of her vehicle.




Waukesha police are asking anyone with information or identification of this female to contact Detective Dave VanElls at 262-524-3925.