Wisconsin toy tractor builder; JA 'Young Entrepreneur Live' finalist
LENA, Wis. - Four teens have a shot at a $10,000 prize – and FOX6 News is bringing you the finalists for the Junior Achievement 'Young Entrepreneur Live' competition.
One of those in the running is a high school senior from Oconto County – whose toy tractors are pulling in big bucks.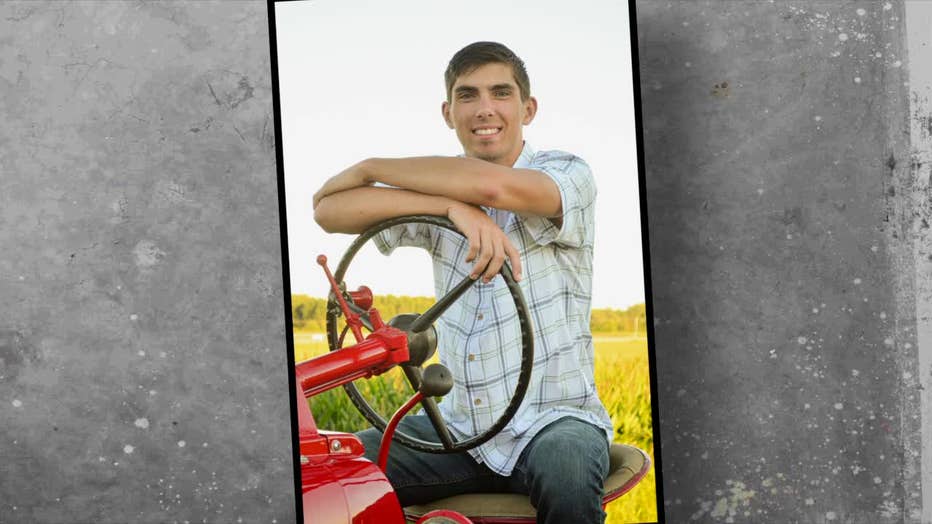 You may know very little about tractor pulls, but for 17-year-old Sidney Sylvester of Lena, Wisconsin…
"I've been involved with my whole life. My dad was a tech official for one of the top pulling clubs in the nation," Sylvester said.
SIGN UP TODAY: Get daily headlines, breaking news emails from FOX6 News
However, it is not the big tractors Sylvester is known for, but much smaller ones. Sylvester is the proud owner of J&S Customs, a company known for its model toy tractors. 
It is a company born from a Christmas gift of a 3-D printer in the 7th grade – and an attempt to impress his older brother.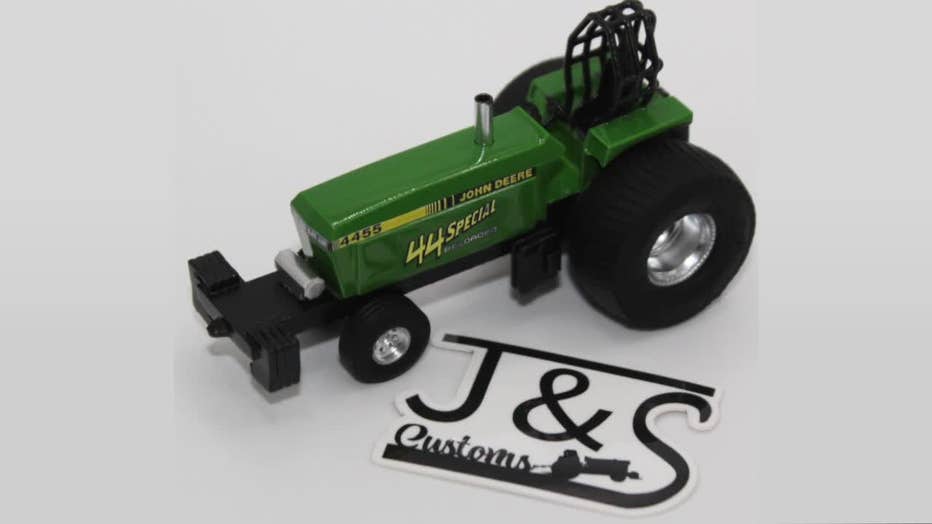 "So my brother used build to custom build tractors by putting him apart, putting him back together, painting them, making them look cool, and so I wanted to step it up," Sylvester said. "So I 3-D modeled my own tractor, and he was like, 'You could 3-D print this?'"
Sylvester remembers tractor #1 very well.
"We 3D printed it.  We threw a coat of pant on it, we looked at it and it looked good and he told me we could sell it on Facebook.  I told him he was crazy but sure enough," Sylvester said.
The rest, as they say, is history.
In his first month in business, Sylvester sold 30 custom tractors. Soon, his models would not only cross state lines, but go to customers around the world. 
FREE DOWNLOAD: Get breaking news alerts in the FOX6 News app for iOS or Android
"And at the end of 2,022. I had $28,000 in sales," Sylvester said.
An idea first suggested by his brother, Josh, has turned out very well. His initial makes up half the name. But Josh and his mom say, make no mistake – this company is all Sidney.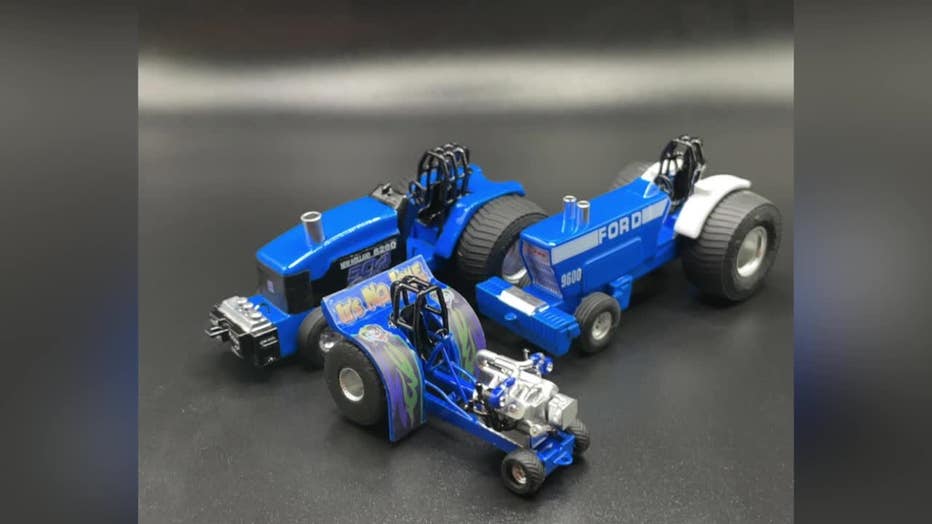 Sylvester's mother's pride beams as she recalls her surprise when they showed up to a builder/collector show in Iowa last November. 
"And the people who were his number one fans got to show up and meet him, and it was just awesome listening to what they had to say," Sylvester's mom said.
Watch the program
This exciting event is hosted by FOX6's Mary Stoker Smith. You can watch these impressive Young Entrepreneurs in action as they make their bid to bring home the grand prize. The stream goes live on Wednesday, Feb. 22 at 3:30 p.m.
You will need to register to watch the program, but there is no fee or cover charge. 
You will also find more information on the Young Entrepreneur Competition, plus a list of the finalists and judges.