Wisconsin to receive 1st shipment of Moderna vaccine this week
MADISON, Wis. - The Wisconsin Department of Health Services (DHS) announced on Monday, Dec. 21 that Wisconsin is expecting shipments of the Moderna vaccine to begin arriving at hospitals and clinics across the state this week.
"We are working to make sure every hospital has vaccine on it's way this week after the holidays we will be expanding distribution broadly to community-based providers as well," said Deputy Secretary Julie Willems Van Dijk, Wisconsin Department of Health Services.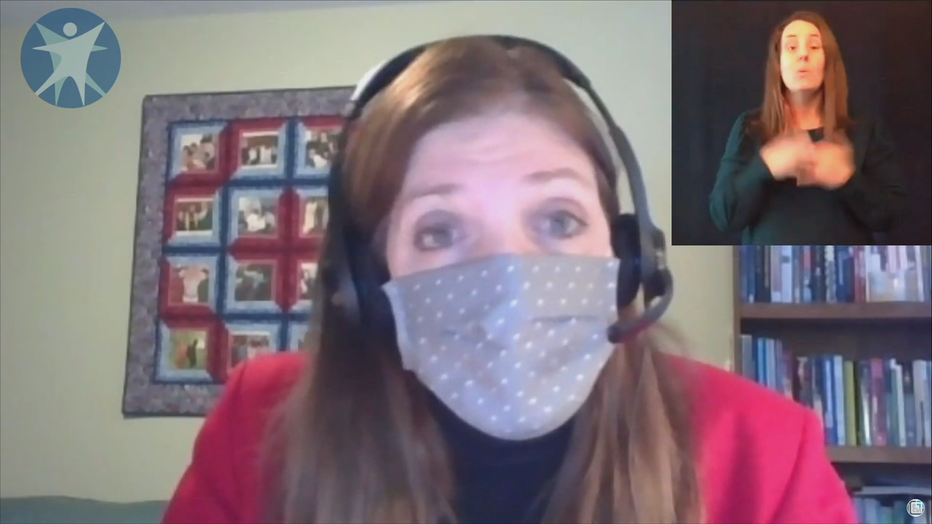 Deputy Secretary Julie Willems Van Dijk
The initial shipment is expected to be 16,000 doses, with state health officials planning to receive a total of 100,000 doses in the upcoming weeks.
"These health care workers have seen so much heartache,  they have felt caring for patients with covid dying alone, I can understand the weight being lifted with the rollout of a COVID vaccine," said Van Dijk.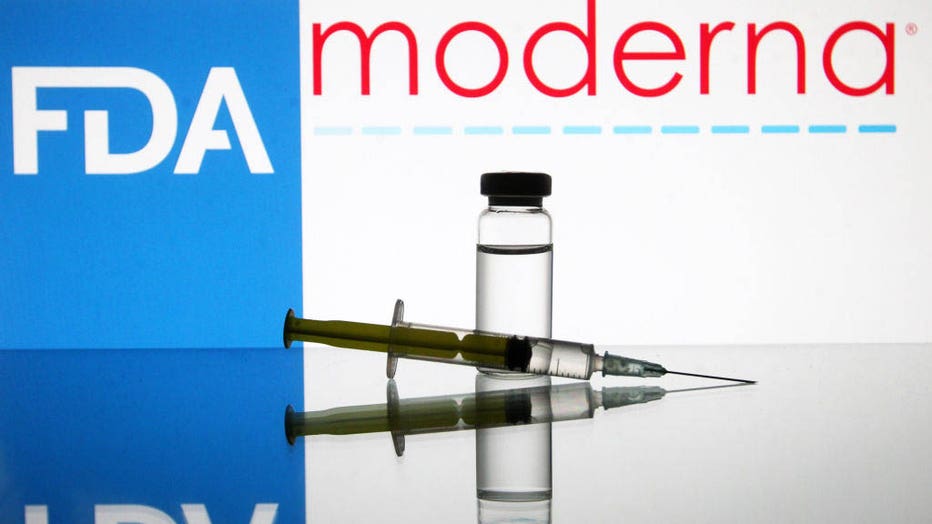 In this photo illustration, a vial and a medical syringe are displayed in front of the Food and Drug Administration (FDA) of the United States and Moderna biotechnology company's logos. (Photo Illustration by Pavlo Gonchar/SOPA Images/LightRocket via
Unlike the Pfizer COVID-19 vaccine, the Moderna vaccine can be stored in normal freezers, which allows the vaccine to be shipped directly to vaccinating entities across Wisconsin.
In anticipation of the Moderna allocation, Gov. Tony Evers and DHS activated the federal government's long-term care pharmacy distribution program to provide on-site vaccination for Wisconsin's long-term care residents and staff.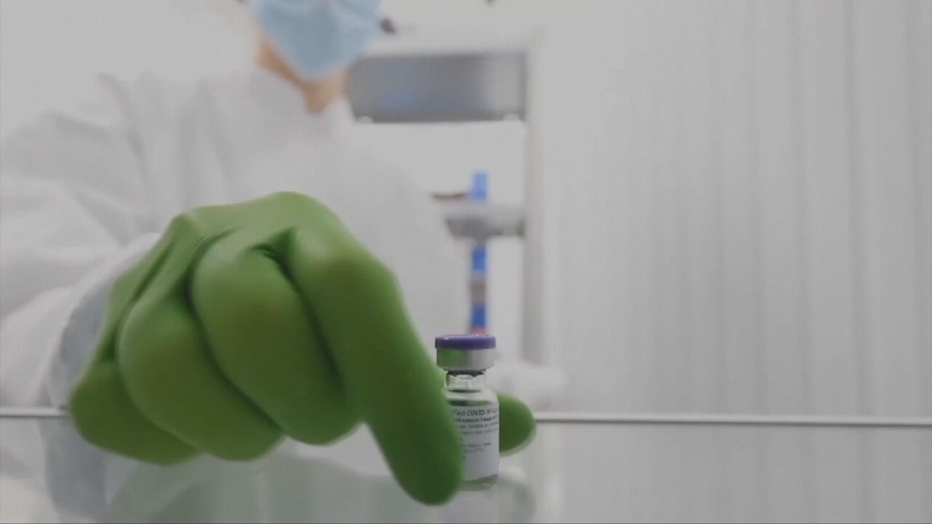 FREE DOWNLOAD: Get breaking news alerts in the FOX6 News app for iOS or Android
"We are using Moderna vaccine for that and we had to hold back the 50% of doses for that program that is 29,000, that still leaves us with nearly 70,000 doses to provide to hospitals, health systems throughout the state," said Van Dijk.
Since the Pfizer vaccine started its distribution in Wisconsin, 10,358 people have been vaccinated. We are waiting for 35,100 more doses of the Pfizer vaccine to arrive this week.
"Every initial dose they send to us there is a second dose held back that will be ready to send," said Van Dijk.
Associated Press contributed to this report.