Wisconsin Supreme Court race: Kelly in Milwaukee, Protasiewicz declined
MILWAUKEE - You'll decide control of the Wisconsin Supreme Court in the Wisconsin spring general election April 4.
Tuesday, March 14 was a chance for Milwaukee voters to hear from both candidates, but only one accepted the invite. That gave the whole forum to Daniel Kelly.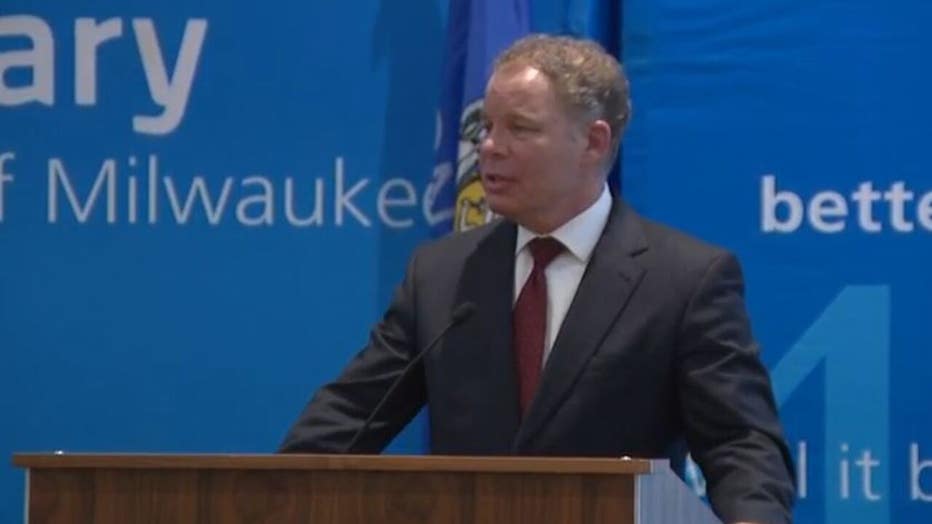 The Milwaukee Press Club president told FOX6 the group they invited both candidates before the February primary to share the stage at the Milwaukee County War Memorial Center.
"We would have loved to have had them both here," said Milwaukee Press Club President Maryann Lazarski. "I want to make it clear this was never a debate. It was just our regular format."
It was a joint event with the Rotary Club of Milwaukee.
In the 2022 governor's race, Republican Tim Michels declined the Milwaukee Press Club's invitation, but he did join the Rotary Club for questions from members.
"There's been a nationwide trend that has actually seen a lot of candidates decline debates, sometimes for political reasons because they want a friendlier questioner, and sometimes because they just think it's to their advantage to not give oxygen to their opponent," said Jill Geisler, Loyola University Chicago professor and former FOX6 news director. '
"Republican Governor Mike DeWine in Ohio didn't debate his Democratic competitor, because he was ahead in the polls. He said, 'Everybody knows me. They've known me for a long time. I don't need to do this.' He also didn't need to give attention to his opponent," added Geisler. "The Democratic candidate in Arizona for governor, Katie Hobbs, said, "I am not going to debate Kari Lake to give her a platform to spread more conspiracy theories." In both those cases, the candidates who didn't debate won the election."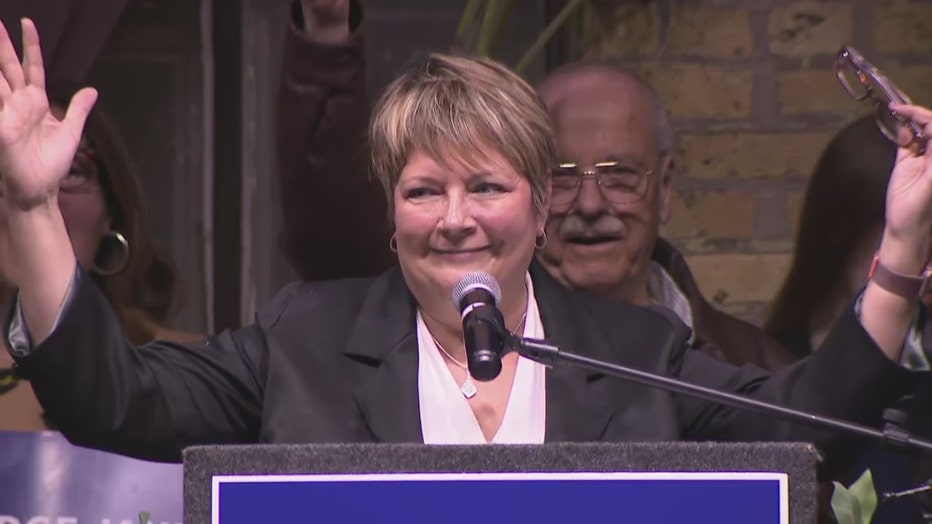 The Protasiewicz campaign said they declined the invitation because it didn't work with the schedule. Campaign spokesman Sam Roecker added the campaign offered for the candidate to speak at another time.
SIGN UP TODAY: Get daily headlines, breaking news emails from FOX6 News
During the event, a reporter asked Kelly about his past work for the Republican Party.
"The Republican Party was one of my clients," said Kelly. "I'm a lawyer. We have clients. Here's the thing with lawyers and clients, lawyers don't pick up on the politics of their clients."
On an abortion case that will likely make it to the Wisconsin Supreme Court, Kelly said it's about whether a newer Wisconsin abortion law supersedes the state's 1849 abortion ban.
"The question in that case that's going to come to the Supreme Court is not shall we or shall we not have abortion in the state of Wisconsin," Kelly told the gathering. "The question will be: does one statute impliedly repeal a prior statute. That's a legal question."
Kelly also criticized his opponent for what he deemed "very light" sentencing and for speaking out about issues. She has talked about the state's abortion ban, legislative maps and other issues. 
"Keeping in mind we keep these functions separated: lawmaking for the legislator, law applying for the court, if you didn't know better, you would think she was running for a spot in the legislature," Kelly said.
When a reporter asked Kelly if he thought Protasiewicz violated the judicial code of ethics, Kelly wouldn't answer. "Unfortunately, I am going to have to decline an answer, because it is possible that question with respect to my opponent will come before the Supreme Court for resolution. I don't intend to recuse myself of that."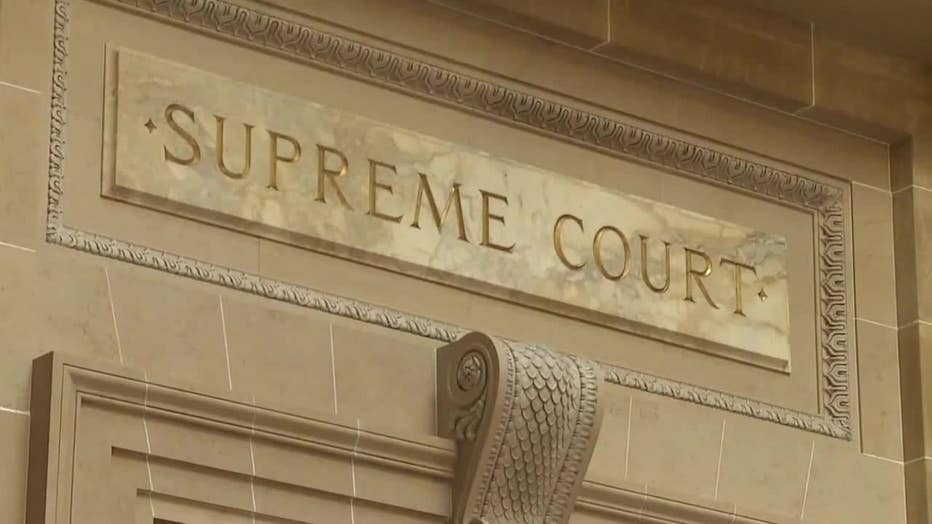 Kelly and Protasiewicz will be on the same stage March 21 for their one and only debate. It's the same day that early voting kicks off in Wisconsin.
On Tuesday, Hillary Clinton backed Protasiewicz, another sign showing the national importance of this race.
The Wisconsin Supreme court race has topped $20 million, shattering the national spending record for state Supreme Court, with Janet Protasiewicz ads beating Daniel Kelly two to one.
"One of the reason debates are important is the public is inundated with ads. Ads can be misleading, they can be out of context, or they can be completely accurate," said Geisler. "The debate allows people to ask question beyond what the candidates are putting out in their ads."
Time is running out for voters to decide.
"I really don't know at this time. I wouldn't want to speculate because of the commercials," said Tony Mitchell, Milwaukee voter. "Both justices have negatives going against them, and I don't want to make a decision based on what I see by way of the commercials, so it's going to be difficult to vote either way."