Wisconsin Superintendent Tony Evers launches challenge against Gov. Scott Walker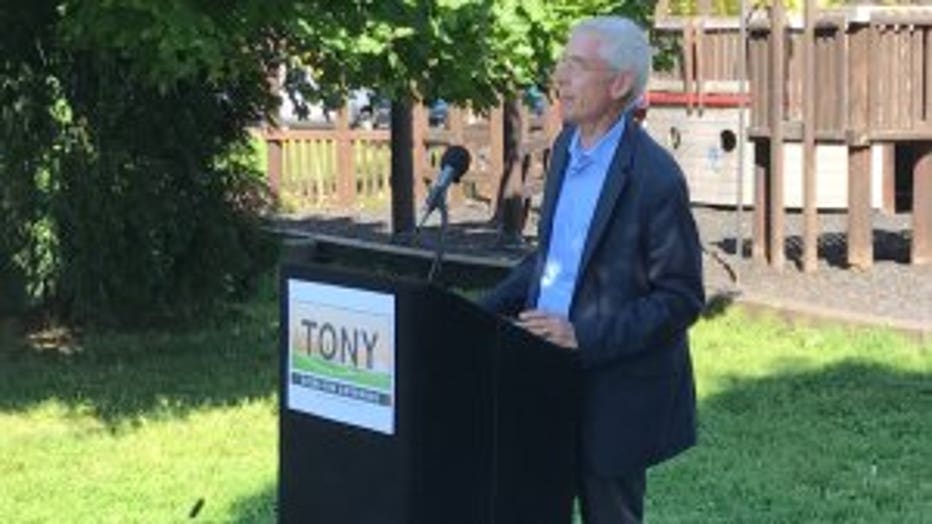 MADISON -- State Superintendent Tony Evers on Wednesday became the latest Democrat to join an increasingly crowded primary field for governor, touting his years of experience leading Wisconsin schools as making him the best Democratic candidate to challenge Republican Gov. Scott Walker.

Evers, 65, is the first Democrat in the race with experience holding statewide office. He announced his campaign at a playground in the Madison suburb of Fitchburg.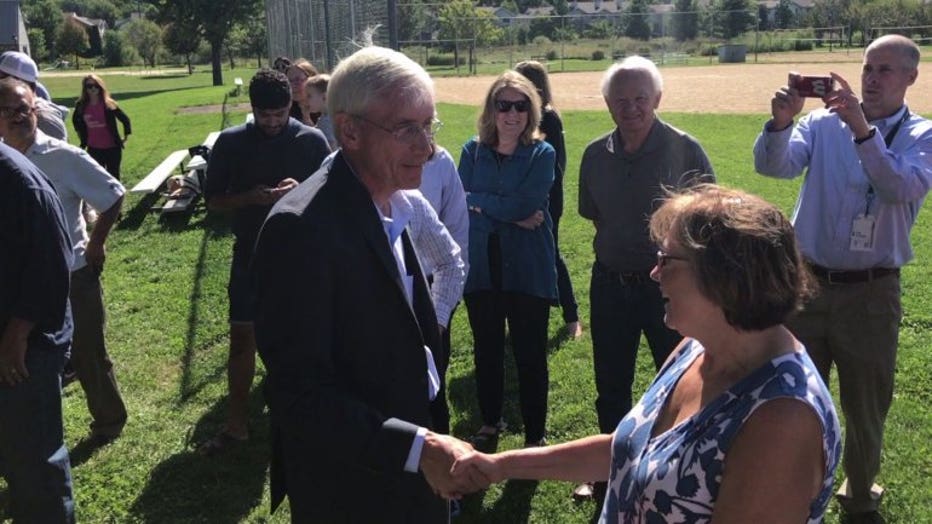 Evers says Walker has divided Wisconsin through his policies and his support of President Donald Trump.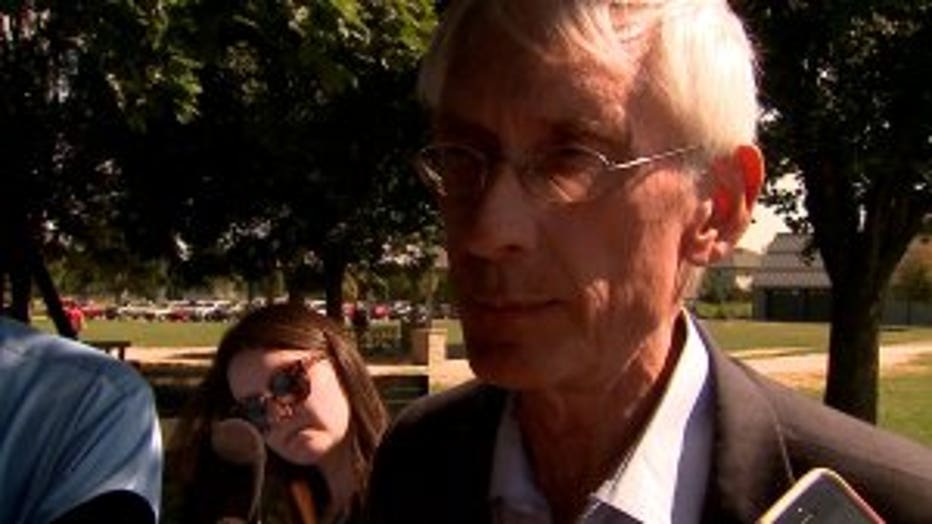 "He's gone from running for president to defending a president who disgusts and embarrasses many of us," Evers said. "Donald Trump is using the same playbook Scott Walker has used in Wisconsin for years, to create divisions and pit people against each other, and we know it's called divide and conquer."

Evers becomes the fifth Democrat to say they are running in the 2018 election, but at least 13 others say they are considering getting in. The primary is just under a year away on Aug. 14.

During an interview Tuesday at his downtown Madison campaign headquarters, not far from where he lives, Evers said his three statewide victories as state superintendent show he can gather the support needed to defeat Walker. Evers has served as state superintendent since 2009 and was re-elected to the officially nonpartisan post with 70 percent of the vote just four months ago.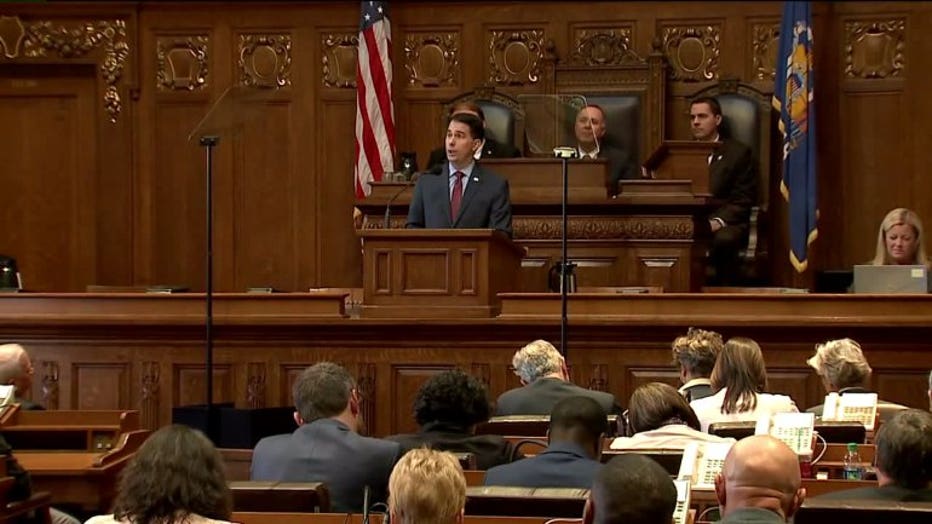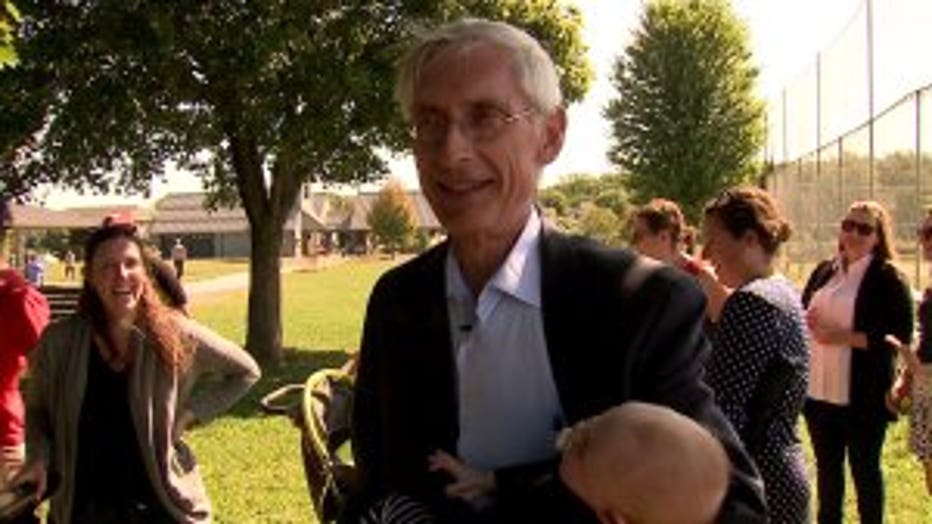 Evers said he sees having spent his career in education — working as a teacher, district superintendent, regional administrator and then state superintendent — as his biggest asset in the race.

"Education is the cornerstone of our economy, our democracy," he said. "Having that be my wheelhouse is an advantage."

Speaking to reporters after his announcement, Evers said he would try to renegotiate the state's deal with Taiwanese electronics giant Foxconn if elected governor.

"Will I try? Absolutely," Evers said. "Depends on how much it's locked in place. in my opinion, it's a bad deal."

In response, Walker promoted the Foxconn deal, in which the state would pay Foxconn close to $3 billion if the company builds a massive plant and hires 13,000 people. The company is considering land in Kenosha and Racine counties.

"Pushing to renegotiate Foxconn deal will please 49 other Governors w/ a renewed chance to land thousands of family-supporting jobs from WI," Walker tweeted.

Talking to reporters in Milwaukee later in the day, Walker downplayed Evers' announcement, quipping that "every Democrat left in the state" was running for governor.

Walker campaign manager Joe Fadness was more critical, saying Evers can't run the state Department of Public Instruction let alone the entire state. Fadness pointed to a report in the Milwaukee Journal Sentinel this month that found a data-reporting error left the department unsure about how many high school students had graduated in four years in 2016.

Evers called it a "foolish comment" and said his department has a "really close approximation for what the graduation rate is."

Walker said on Tuesday that he plans to announce his plans for re-election in the next month or two, but he's been busy raising money and laying the groundwork for a run.




Wisconsin Republicans criticized Evers over a 2014 case in which his state Department of Public Instruction allowed a Middleton teacher who looked at pornography at work to keep his teaching license.

In their decision, DPI administrators determined middle school teacher Andrew Harris had engaged in "highly inappropriate" conduct but said he didn't break the law.

The state Republican party said Wednesday that Evers had "left children in danger."

Two other Democrats in the race took different views of Evers' announcement.

Milwaukee businessman Andy Gronik said in a statement that he "loves competition" and has the "utmost respect" for Evers.

But Jake Hajdu, campaign manager for state Rep. Dana Wachs of Eau Claire, blasted other Democrats in the race.

"Dana will be the only candidate for Governor that has strong progressive values without the veneer of a Milwaukee elitist or a Madison liberal," Hajdu wrote, without referencing either Gronik or Evers by name.

Evers said his focus will be on Walker and not potentially more than a dozen Democratic challengers.

"I'm not going to be spending my time beating up on any of my opponents," Evers said of the Democrats. "I'm going to spend my time making sure we have a positive vision for the future and that vision is significantly different from the Walker-Trump vision."