Wisconsin Senate punts on gun control, gaveling in and out of special session


MADISON -- The Republican leader of the Wisconsin Senate gaveled into a special session on gun control and ended it 30 seconds later.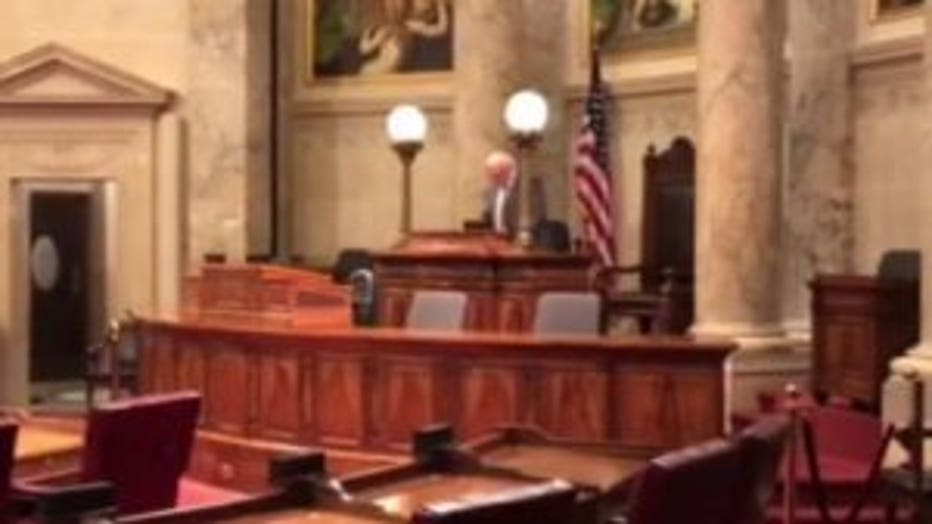 Republican Senate Majority Leader Scott Fitzgerald took action in an empty Senate chamber Thursday night, Nov. 7 shortly after 8 p.m.

"I think the governor knows that the bills he offered were not going to pass the legislature," Fitzgerald said.

A pair of gun control measures -- expanding universal background checks and the so-called "red flag" law, which allows family or law enforcement to have firearms taken from a person if a judge deems them a danger to themselves or others.

A recent Marquette Law School poll found 80 percent or more of Wisconsinites surveyed support such legislation.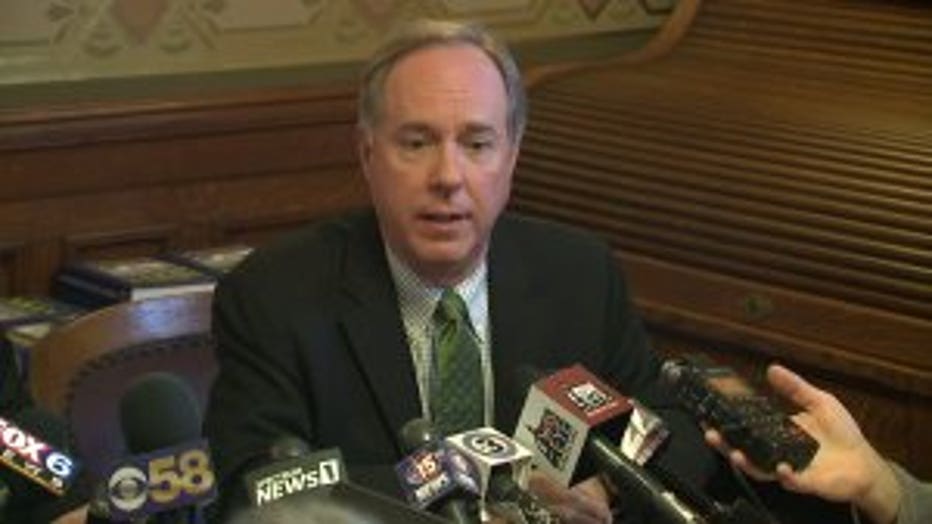 Assembly Speaker Robin Vos


"We've already had these debates. We already know where people stand. I don't really want to spend a bunch of time playing politics with this," said Assembly Speaker Robin Vos.

Gun-control advocacy groups and religious leaders rallied in support of the measures outside the state capitol Thursday -- calling for a vote. But there was no vote -- no debate.

"There's just not any momentum in the caucus," Fitzgerald said.

The gaveling in and out by the Republican-controlled Senate and Assembly thwarted Democrats' call for debate on the bills.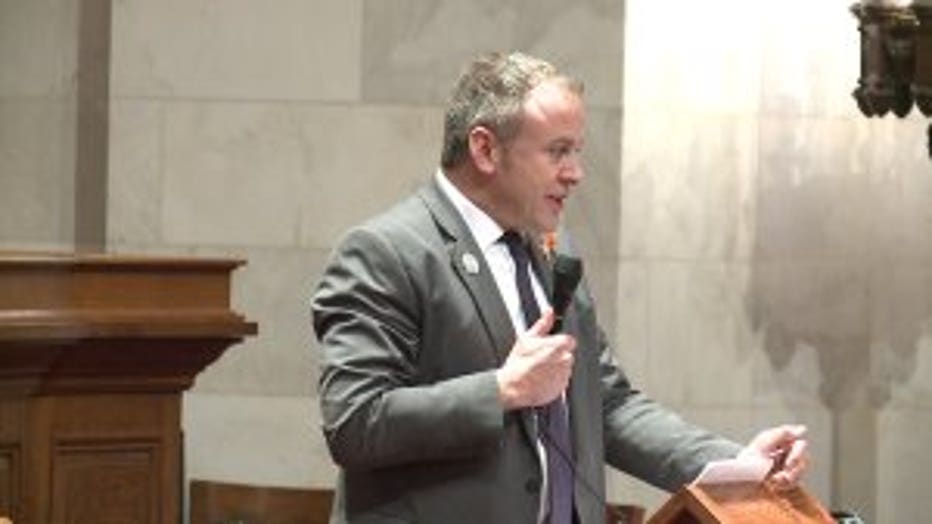 "The issue is, we owe it to the public to do meaningful things that have been demonstrated to work in other states," said State Rep. Gordon Hintz (D-Oshkosh).

"Where's the special session call to deal with the crime that's happening every day in our cities? And why we're not enforcing the laws on the books?" said State Rep. Joe Sanfelippo (R-New Berlin).

After the Assembly adjourned, not taking up the gun measure, Governor Evers said Republicans told large numbers of Wisconsinites and gun owners to "jump in a lake" for not having the courage to take a vote or have a dialogue.