Wisconsin FoodShare text message scam, DHS replacing QUEST cards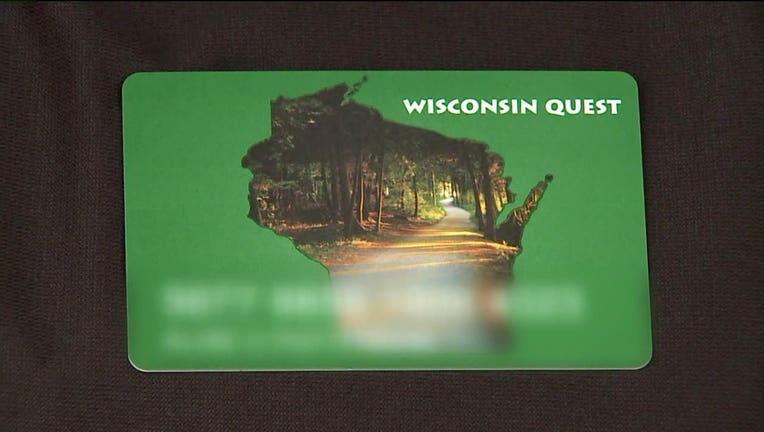 article
MADISON, Wis. - The Wisconsin Department of Health Services is investigating a scam that targets FoodShare members through fake text messages – and alerting members to take steps now to protect their benefits.
The DHS said its investigation is based on complaints from concerned FoodShare members about a scam instructing them to call a phone number to confirm their account and personal identification numbers (PINs) to avoid having benefits locked. The scammers then use the information to access and steal the benefits.
"It is alarming that scammers are going after public benefits like FoodShare that people rely on to feed themselves and their families," DHS Inspector General Anthony Baize said in a news release. "We encourage FoodShare members to understand how to protect their benefits from these increasingly sophisticated scams and to report them when they happen."
SIGN UP TODAY: Get daily headlines, breaking news emails from FOX6 News
To limit the potential for benefit loss, DHS said it is removing access to all unauthorized phone numbers linked to cases within the investigation. DHS is also discontinuing and replacing all compromised QUEST cards, the news release said, and is conducting a review for each impacted member to determine if benefits should be replaced.
DHS advises members to take the following steps to protect their FoodShare benefits and QUEST cards:
Monitor account balances on the MyACCESS mobile app or ebtEDGE website or mobile app.
Add or change optional account passwords to limit unauthorized access.
Do not share account passwords and PINs with anyone who is not part of your household.
Create unique account passwords and PINs.
Avoid using email addresses and the names of family members and pets for passwords.
Avoid using your birthdate and year, as well as repeating numbers, such as 1111, numbers in a row, like 2345, and numbers that follow a pattern, like 1212, for PINs.​
Temporarily freeze QUEST cards between uses by using the ebtEDGE website or mobile app. When members need to purchase food, they will need to unfreeze their cards using the ebtEDGE website or mobile app. This helps prevent unauthorized benefit use.
Block out-of-state and online purchases. Members can turn off this feature before traveling out of state or shopping for groceries online.
Confirm that an email or text about your FoodShare benefits is from DHS, not a scammer. DHS sends official FoodShare texts from 94347 (WI DHS) and emails from dhs@info.wisconsin.gov. DHS FoodShare texts and emails never ask members for personal information, such as a birthday or Social Security number, or financial information, like a bank account or credit card number. DHS does not offer prizes or money to members for responding to these texts and emails.
Who to contact with questions
Check your FoodShare card balance by calling QUEST Card Service at 877-415-5164 or using the MyACCESS mobile app, ebtEDGE website, or ebtEDGE mobile app. Using only these tools to check your card balance helps prevent unauthorized card access.
Call your local agency to ask about suspicious FoodShare account activity, check account information, establish an account password, and ask general benefit questions.
Call QUEST Card Service 24/7 to change PINs, immediately report lost or stolen cards, and to report suspicious FoodShare acount activity outside of your local agency's business hours.
Report any emails or texts about your FoodShare benefits that are not sent to you by DHS to the agency that issues your benefits and Wisconsin's Consumer Protection Hotline at 800-422-7128 or DATCPHotline@wi.gov. This hotline is run by the Department of Agriculture, Trade and Consumer Protection. Be sure to avoid clicking any links in the email or text message or calling the phone number that sent you the text message or any phone number in the message.