Wisconsin DNR imports more Kentucky elk, hopes to build herd in state
MADISON — The state Department of Natural Resources has imported more elk from Kentucky in hopes of building a Jackson County herd.

Gov. Scott Walker's office announced Wednesday that the DNR has brought 39 elk to Black River Falls. The animals will be quarantined in a holding pen in the Black River State Forest before they're released this summer.

Wisconsin has had only one elk herd near Clam Lake for two decades. The DNR has brokered a five-year deal with the Kentucky Department of Fish and Wildlife to import 150 animals from that state to bolster the Clam Lake herd and establish a second herd in Jackson County.

The DNR released an inaugural herd in Jackson County last year.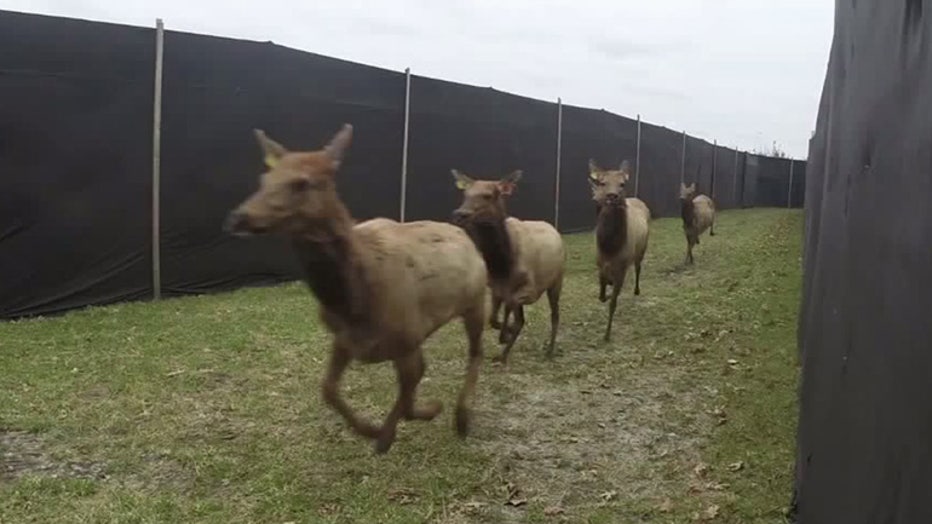 Elk (Credit: Wisconsin DNR)