"Wisconn Valley:" Foxconn's initial investment of $10B will create 3K jobs with potential for 13K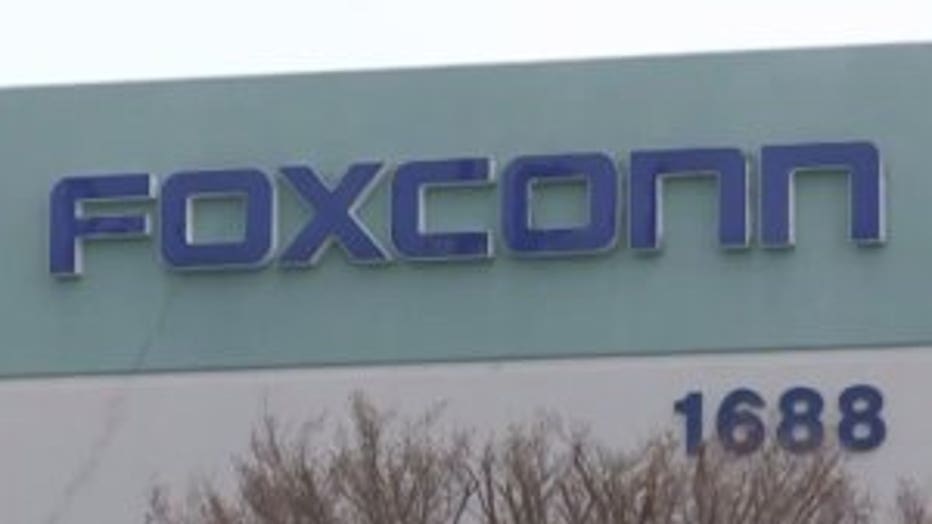 WASHINGTON -- Foxconn, the Taiwanese manufacturer that makes electronics for Apple and other tech companies, is coming to Wisconsin.

President Donald Trump said Wednesday the electronics giant will build a $10 billion factory in Wisconsin that's expected to initially create 3,000 jobs, the largest economic development project in state history. It'll be the size of 11 Lambeau Fields -- a 20 million square foot facility.

The announcement comes at a critical juncture for President Trump's administration that pledged to generate manufacturing jobs but has struggled to deliver results as quickly as the president promised. President Trump's plans for health care and tax cuts face a murky future in Congress, while his administration is bogged down by an investigation into Russia's possible ties with his presidential campaign.

In a White House speech, President Trump said the financial commitment by Foxconn CEO Terry Gou was a direct result of his electoral win.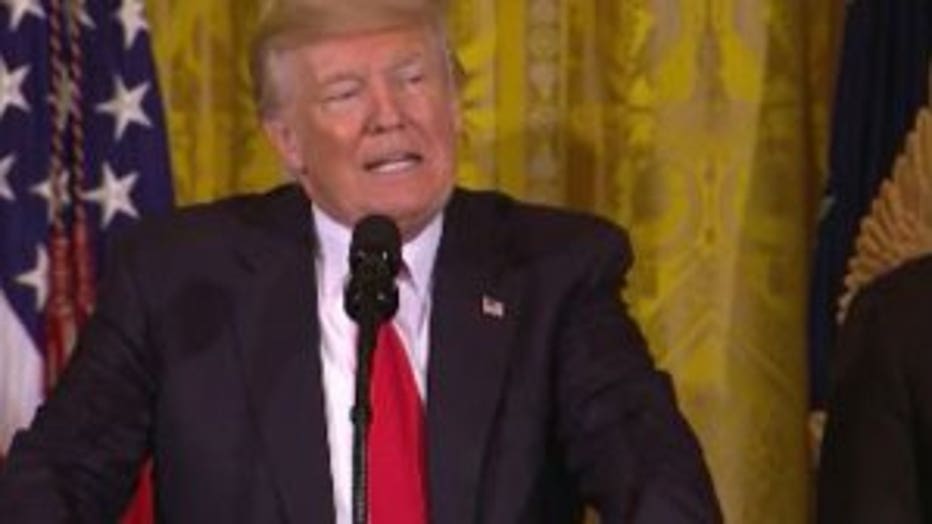 "If I didn't get elected, he definitely would not be spending $10 billion," President Trump said. "We are going to have some very, very magnificent decades."

President Trump met with Foxconn executives in early June, but the Walker administration made the deal. It started when President Trump was flying to an efnt at Snap-on Tools in Kenosha this spring with Chief of Staff Reince Priebus from Kenosha, and asked about some vacant land down below.

"Reince filled him in and he told Terry and the others it would be nice to build something like that right in that area in southeastern Wisconsin, so that's exactly what we're doing," Walker said.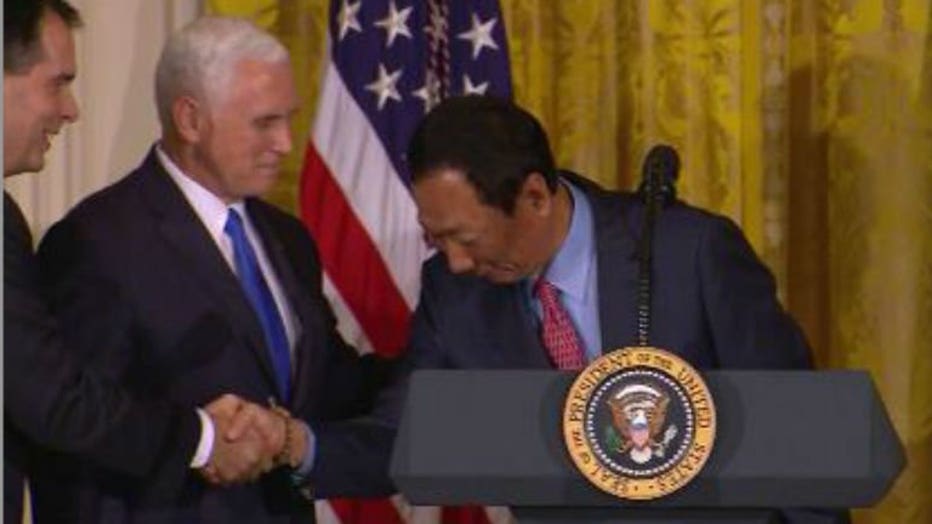 The plant will be in Racine or Kenosha Counties -- in Speaker Ryan's district.

"I cannot wait for Wisconsinites to see the true impressive vision that this represents. We cannot wait for this to begin," Ryan said.




Earlier Wednesday, a senior White House official denied that President Trump steered Foxconn to Wisconsin because of the two power players -- Ryan and Priebus. That official said the decision was Foxconn's alone.

But the decision to build the plant in Wisconsin also stemmed from $3 billion in state economic incentives over 15 years if Foxconn invests $10 billion in the state and ultimately adds 13,000 jobs. The incentives would only be awarded if Foxconn creates the jobs and pays an average salary of nearly $54,000.

State lawmakers plan to vote in August. Walker said he wants to get a bill to lawmakers next week.


Assembly Speaker Robin Vos


Assembly Speaker Robin Vos said he expects the incentives bill to pass early, despite concerns from Democrats that the incentives are too big, and that they came out of closed-door negotiations.

"My goal would be to have it pass out of the Assembly sometime in mid-August so we can get this going, because they'd like to break ground in the next few months," Vos said.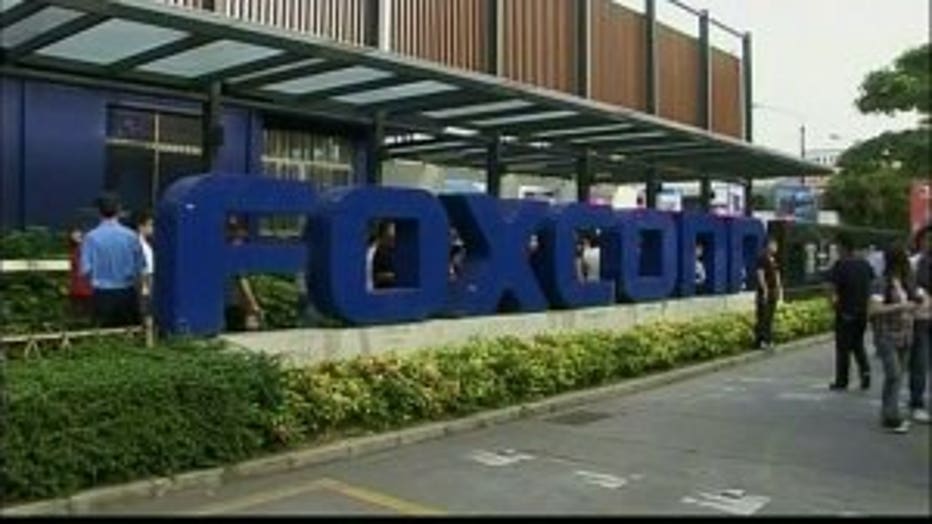 The Wisconsin factory, scheduled to be open by 2020, would be massive. The campus dubbed "Wisconn Valley," would cover nearly 1.6 square miles and be three times the size of the Pentagon. The exact location hasn't been finalized. The company is acquiring land.

Foxconn's plant will produce liquid-crystal display panels, or LCDs, that are used in televisions and computer screens. The factory will be located in the congressional district of House Speaker Paul Ryan. It would mark a substantial gain for a state that currently has 472,000 manufacturing jobs and is still recovering from factory layoffs — including the closure of a General Motors plant in Ryan's hometown — that hit after the 2008 financial crisis.

Taiwan-based Foxconn is perhaps best known for assembling Apple iPhones in China. The company noted in a statement that having the Wisconsin factory would help it better serve the major U.S. technology companies that are its clients.

Inside the White House, discussions with Foxconn about opening a U.S. plant were led over several months by Jared Kushner, a senior adviser and the president's son-in-law, and Reed Cordish, an assistant to the president on technology initiatives. The president had met personally with Gou, who on Wednesday complimented President Trump's leadership at the event by saying, "Mr. President, the eagle flies."

Seven states had competed for the Foxconn plant. By awarding the plant to Wisconsin, Foxconn would appear to be giving a victory to both President Trump and the state's Republican governor, Scott Walker, who is up for re-election next year.

Other states that vied for the plant are Michigan, Illinois, Indiana, Ohio, Pennsylvania and Texas. Foxconn said in a release the announcement was just the first of several investments the company will be making in the U.S.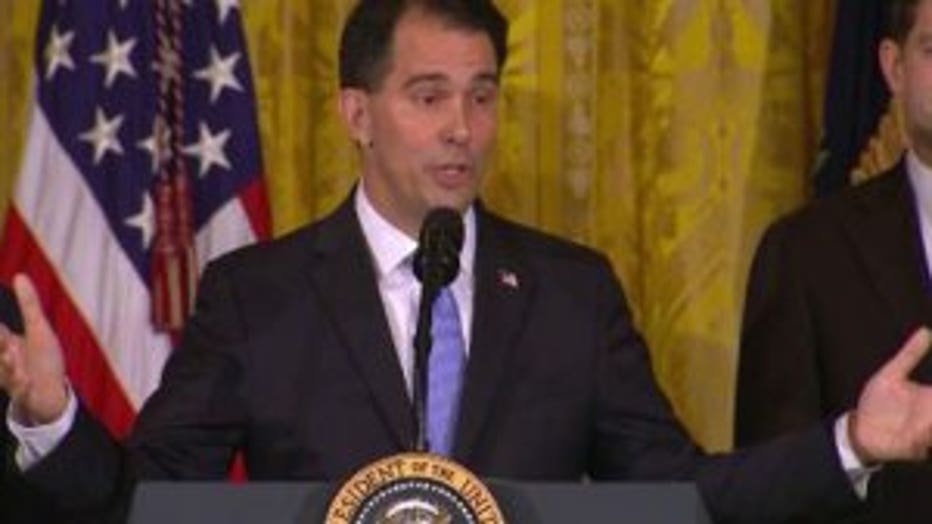 Walker and several other Wisconsin officials, including Ryan, attended the White House announcement.

Landing the multistate competition has been cast as a once-in-a-generation opportunity. Foxconn is the biggest contract assembler of smartphones and other devices for Apple and other brands. It has been eyeing building the plant in a part of Wisconsin represented by Ryan, who said he has met with company officials at Walker's request.

Critics have cautioned that Foxconn has made promises before to invest in the U.S. and not followed through. Foxconn promised in 2013, for example, to invest $30 million and hire 500 workers for a new, high-tech factory in Pennsylvania that was never built. State Sen. Alberta Darling, co-chair of the Wisconsin Legislature's budget committee, said any deal would be examined with a "fine-toothed comb" and need to win approval by the Republican-controlled Legislature.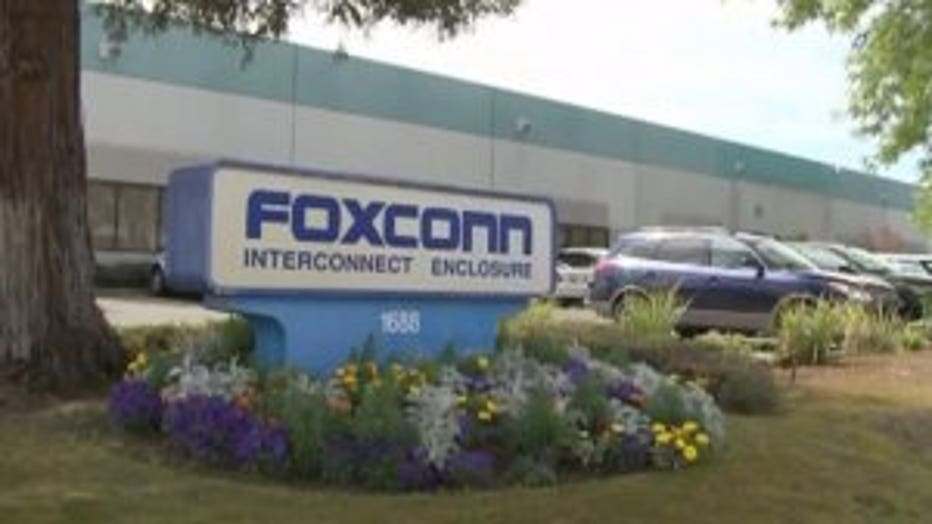 Walker said he planned to call a special legislative session to consider the incentives. They include up to $1.5 billion in income tax credits for job creation, $1.35 billion in income tax credits for capital investment and up to $150 million in a sales tax exemption for the purchase of construction materials.

The news sent a jolt of excitement across Wisconsin, even among longtime Democratic critics of Walker.

"It's an exciting opportunity," said Democratic state Assembly Minority Leader Peter Barca.

Barca, like many Democrats, voiced concern about how much taxpayers may have to contribute in tax breaks and other incentives.

"We want to make sure it's a fair deal for everybody," he said. "We want a win-win-win."