Wind, waves, push pile of garbage onto sidewalk along lakefront; 'We eat the fish that eats the plastic'


UPDATE (4-19-18): Amanda Peterson, the Director of Marketing and Communications for the Milwaukee Art Museum reached out to FOX6 News and indicated the area where the garbage had collected was "within the scope of the Milwaukee Art Museum." She added the facilities team tackled the majority of the trash on Thursday morning -- and "the remainder will be cleared when the ground thaws a bit more."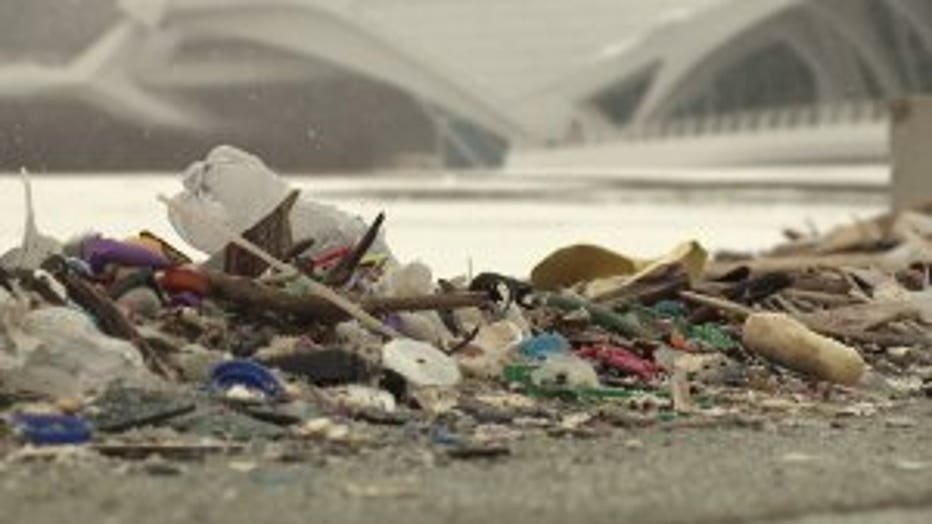 MILWAUKEE -- The pedestrian walkway along Milwaukee's lakefront is littered with garbage. A spokeswoman for the Milwaukee Art Museum said strong winds and high waves from the lake pushed all of the trash onto the sidewalk. It likely all came from the lake, and could've been recycled.

"Plastics have become a real menace," said Cheryl Nenn, Milwaukee Riverkeeper.

The pile of trash along the lakefront is nothing more than an eyesore and a haunting reminder of what ends up in our waterways -- flip flops, medicine bottles and pens, to name a few items. FOX6 News showed the images to Nenn on Wednesday, April 18. Her organization, Milwaukee Riverkeeper, helps protect and improve water quality. Most of what washed up onto the sidewalk near the museum and Harbor House restaurant is plastic.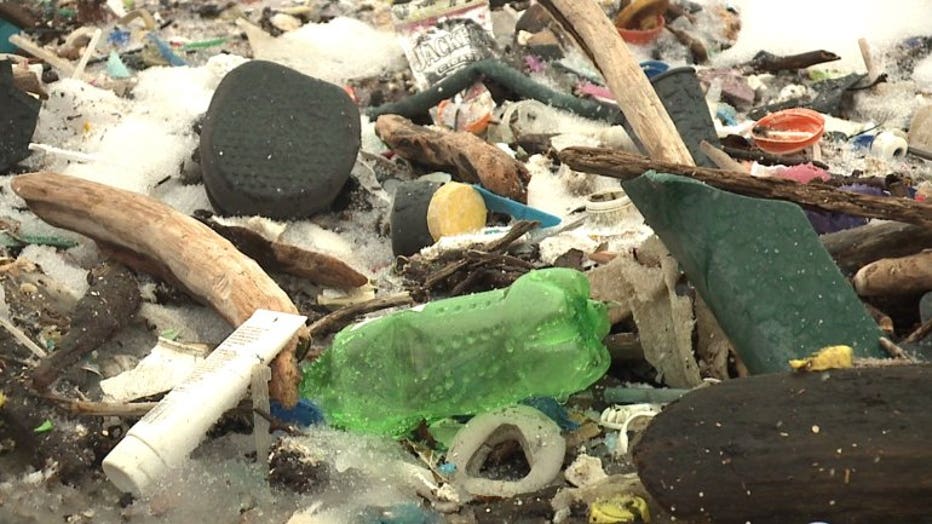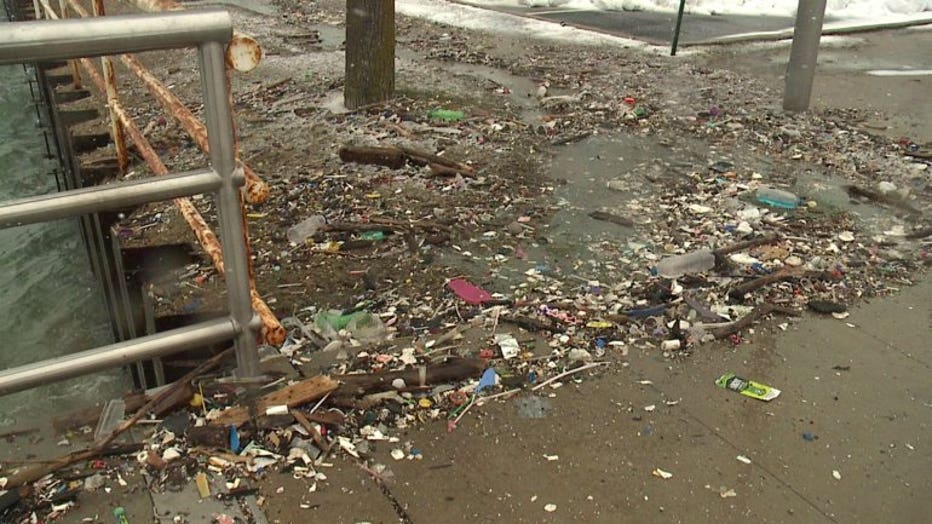 "That stuff is ingested by fish and other critters where it's really bad for them. It gets into the humans as well. We eat the fish that eat the plastic," said Nenn.

The waste, like plastic bottles and cups, could've been recycled.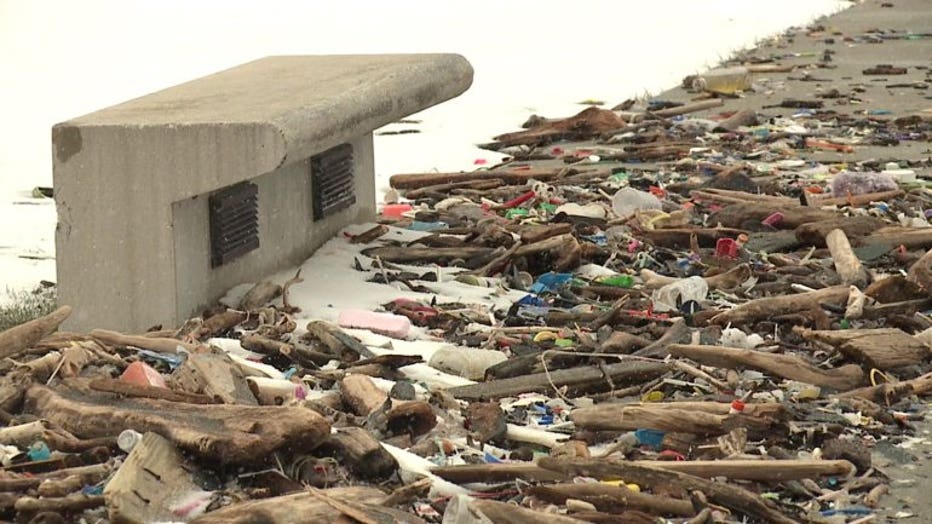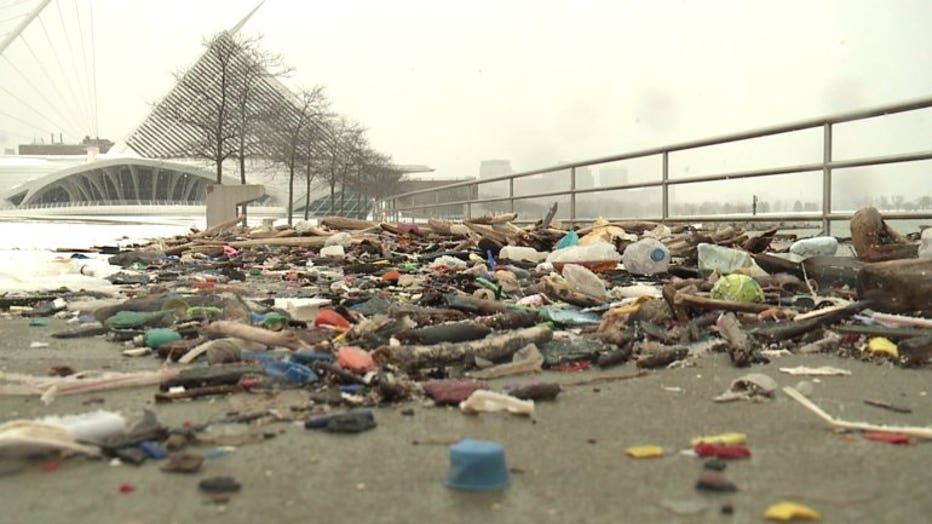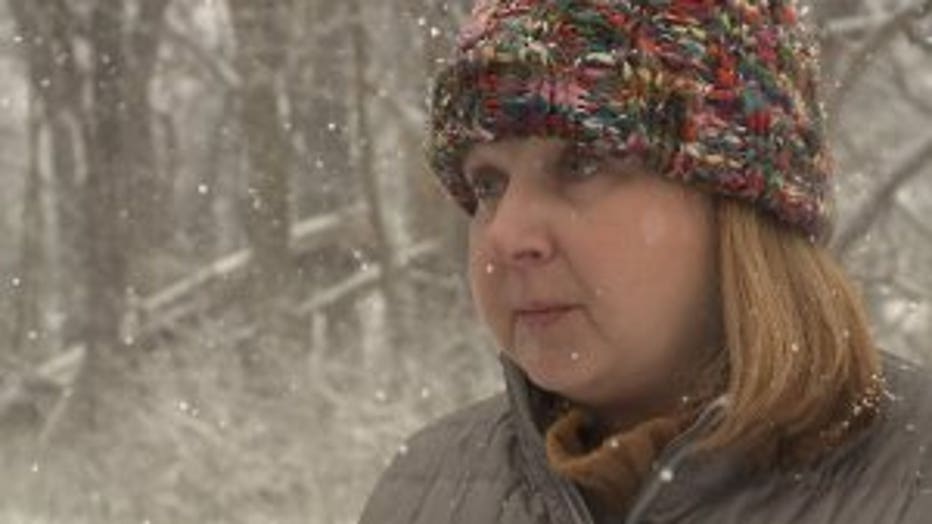 "About 50 percent of plastics out there are only used one time: only single-use plastics. Straws, spoons, that kind of thing," said Nenn.

A spokesman for Milwaukee County Parks said this isn't their land, and a spokeswoman for the Milwaukee Art Museum said it's not all theirs either. She said normal clean-up efforts have been hampered by our spring winter storms.

"The problem is, they also last a long time. It takes over a 1,000 years for plastics to degrade," said Nenn.

Nenn's organization has a clean-up event planned for the entire 900 square miles of the Milwaukee River Basin on Saturday, April 21. She said she hopes images like these are the motivation we all need to get involved.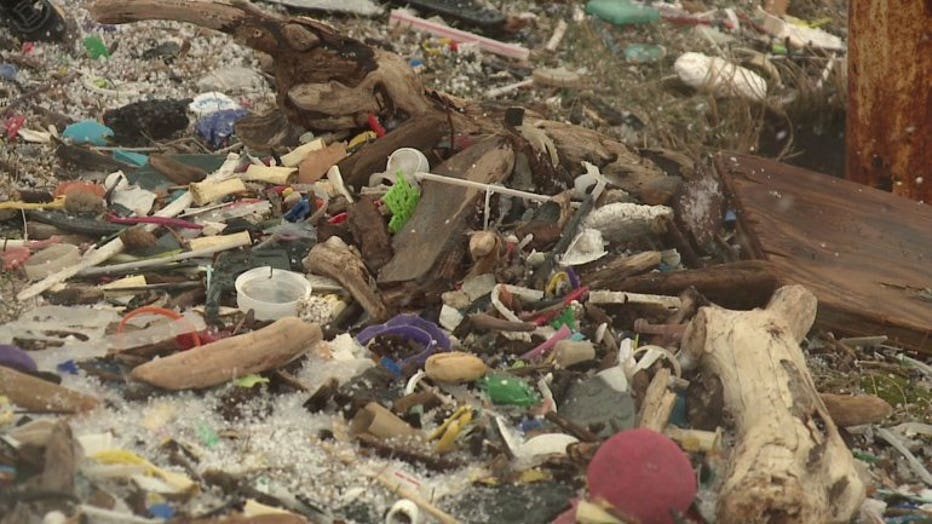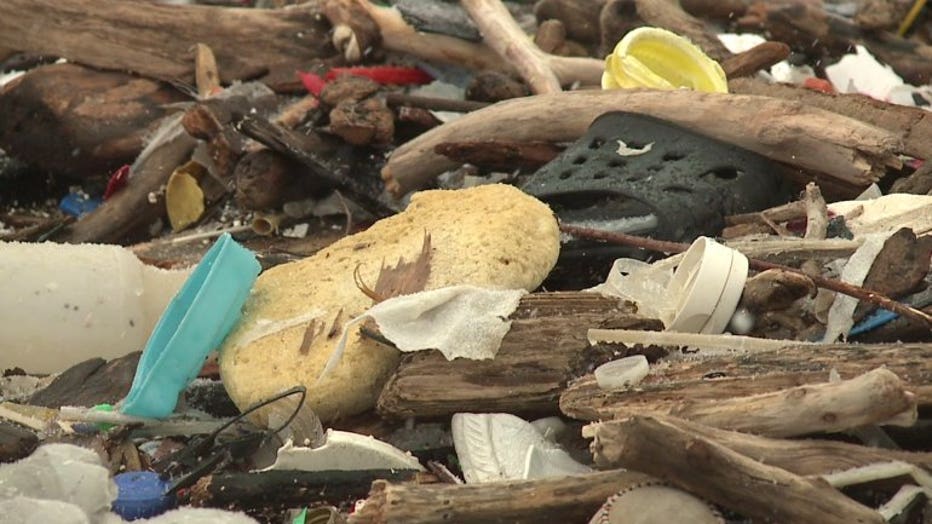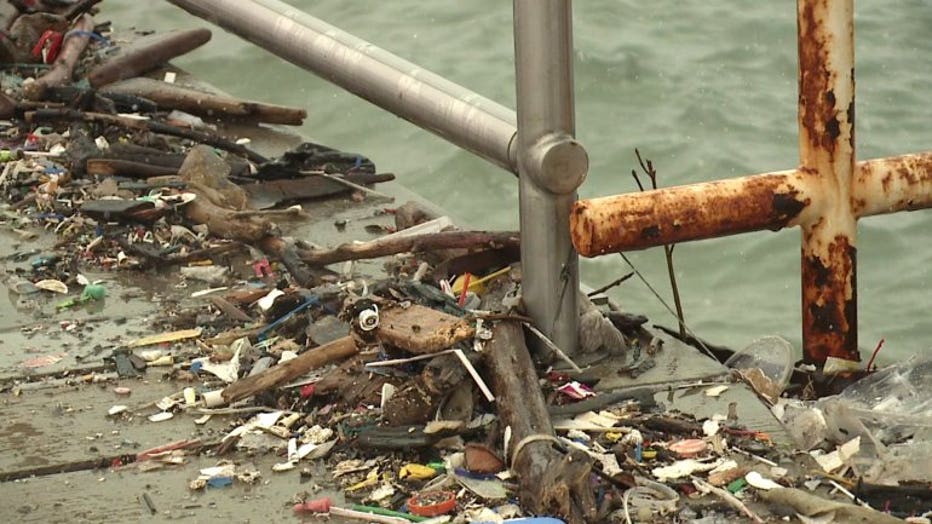 "We really encourage businesses and homeowners as much as possible to clean that stuff up," said Nenn.

FOX6 News is still looking into who is responsible for the clean-up, but Nenn said it's a good reminder to all of us to think twice about the plastics we use -- and recycle them when you do.