Wind, huge waves leave behind a mess along Chicago's lakefront


CHICAGO (WITI) -- A Wind ADVISORY was in effect for much of southeastern Wisconsin for most of the day Friday, October 31st -- and in Chicago, the wind definitely caused some problems!

FOX6's sister station, WGN reports wind gusts in Chicago hit 60 miles per hour on Friday.

Lake Shore Drive was closed temporarily when wind sent waves from Lake Michigan crashing onto the street, leading to flooding.



The wind and waves caused problems on the Lakefront Trail, where concrete cracked and asphalt was tossed onto the grass.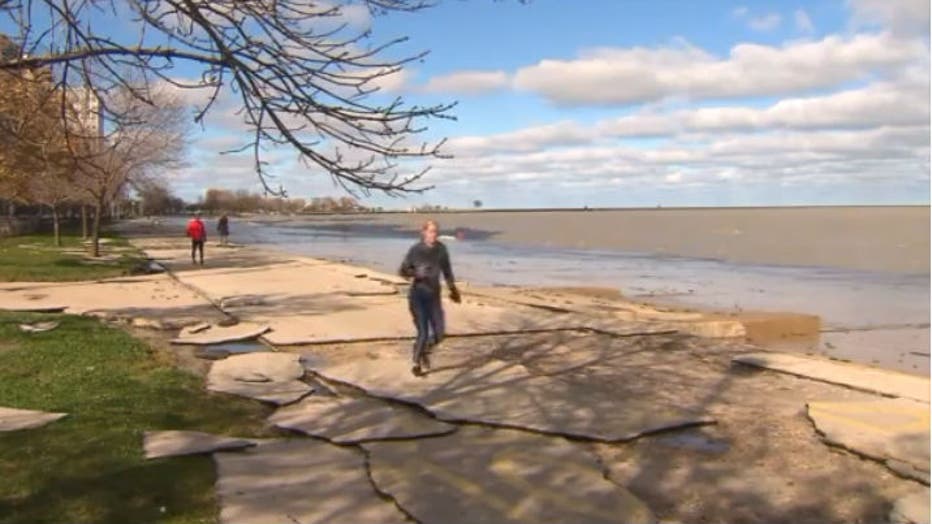 The Chicago Park District is working to repair the damage.