Will he or won't he? Some question Walker's postponement of decision on third term


MADISON -- Gov. Scott Walker sent conflicting signals this week by putting off for at least a year his final decision about whether to run for a third term as governor.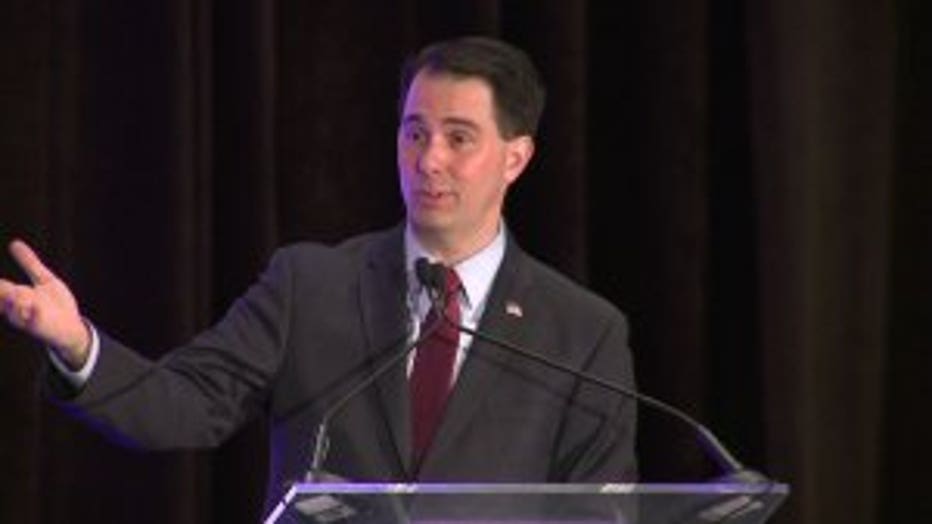 Walker said he plans to wait until after the 2017-2018 state budget is completed, a process that will likely wrap up next summer. He had previously said he would take the rest of this year to make a decision and announce it sometime after that.

"I think it`s important to stay focused on the budget, to get that through and put the time and energy needed in for that, but it won`t be long after that," Walker said.

Analysts were conflicted about why Walker would build in the additional time. A Republican strategist said it allows the governor to focus on the state budget and the repayment of his presidential campaign debt, while a Democratic strategist saw it as proof that Walker would not run for a third term.

"I would expect him to run," said Brian Fraley, a GOP strategist. "It'll be tight if he decides not to run for other people to get in the game, but the Republicans have a very deep bench."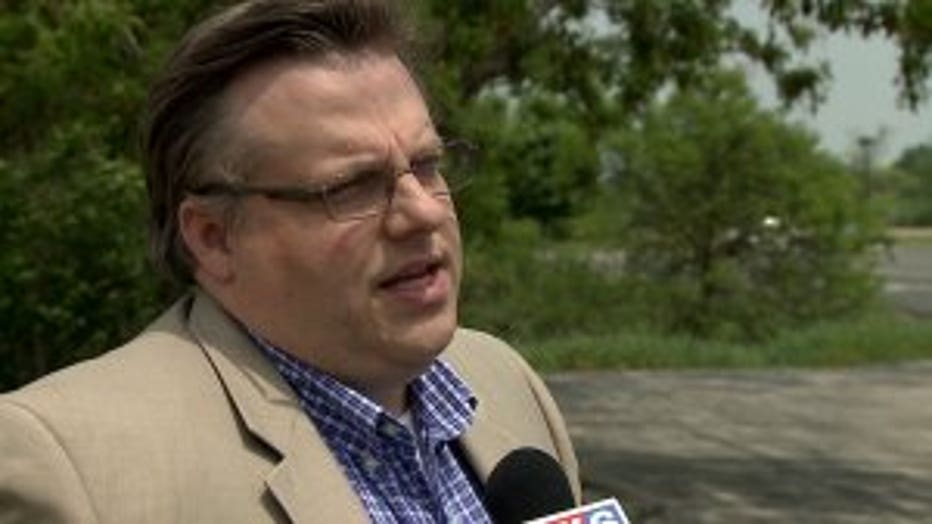 Many expect Lt. Gov. Rebecca Kleefisch and U.S. Rep. Sean Duffy to be among the Republicans considering a gubernatorial run if Walker declines.

Walker remains dogged by nearly $900,000 in debt left over from his short-lived presidential campaign. Walker left the race in late September with $1.2 million in debt.

His fundraising dipped in April to $70,000 as income from renting his extensive donor list to campaigns in other states slowed.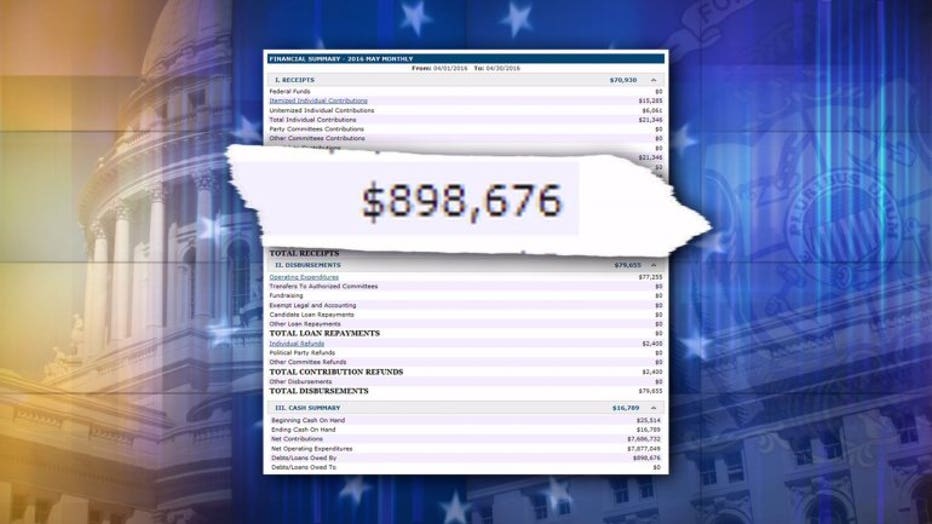 Governor Walker presidential campaign debt


"I`m sure he would like to pay off the debt by yesterday. Unfortunately, his former campaign manager was spending like a drunken sailor and it`s at almost $1 million, so it`s going to take some time," Fraley said. Walker's ex-campaign manager, Rick Wiley, has been widely criticized for having a bloated budget and too much staff.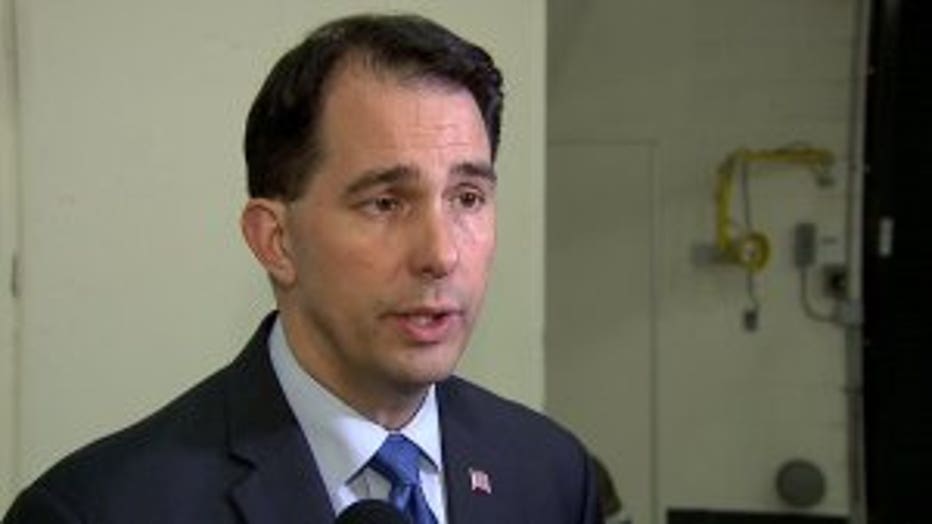 Walker said he still expects to retire the remaining debt by year's end - although April's fundraising pace would push that into 2017.

Thad Nation, a Milwaukee-based Democratic consultant, viewed Walker's move as a sign he would not run again and wanted to avoid becoming a lame-duck governor.

Nation drew comparisons to former Gov. Jim Doyle, a Democrat, who announced in August 2009 that he wouldn't seek a third term amid poor poll numbers.

"I think as soon as you say you're not running for re-election, it becomes about who's next, not about who's currently in the office," Nation said.

Nation said there's another reason for Walker to wait on making a decision.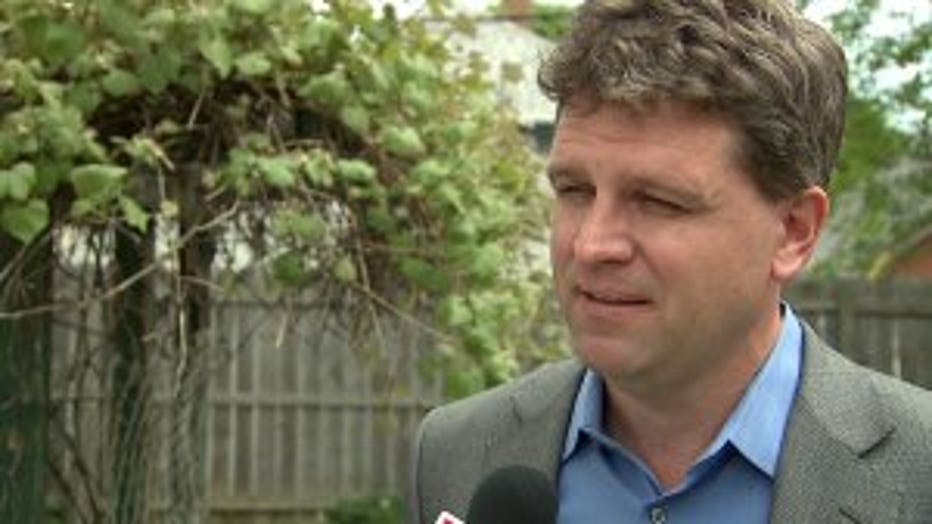 "I think as soon as you say you`re not running for re-election, it becomes about who`s next, not about who`s currently in the office," Nation said. "He's making sure that he remains relevant for as long as he can until he can announce that he won't run again

Fraley and Nation had opposing views on whether Walker's delayed decision would help or hurt Democrats trying to retake the governor's office.

"I think it hurts the Democrats because they can`t necessarily rally against Scott Walker. That`s the only playbook they have," Fraley said.

"Whether he runs or not, the next governor`s race is going to be about Scott Walker and what Scott Walker has done for the last eight years, and what whoever the candidates are going to do for the next four years," Nation said.

Democrats are talking about potential candidates Dane County Executive Joe Parisi and Senate Minority Leader Jennifer Shilling, among many others rumored to be interested.