"Why is this happening?" MU students take action after resource center director fired in fallout over mural


MILWAUKEE (WITI) -- Marquette University students are demanding answers. Some feel the way a controversial mural displayed on campus was dealt with clashes with the values of the university -- and they're taking action.

Joshua-Paul Miles says he never thought much about the mural painted inside Marquette University's Gender and Sexuality Resource Center inside Marquette's Alumni Memorial Union. Now, it dominates his thoughts.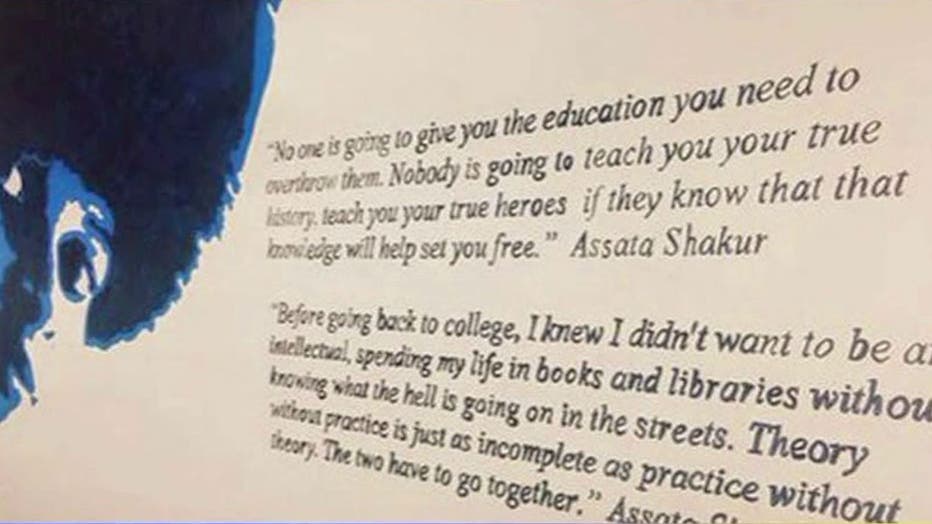 "I was in shock," Miles said.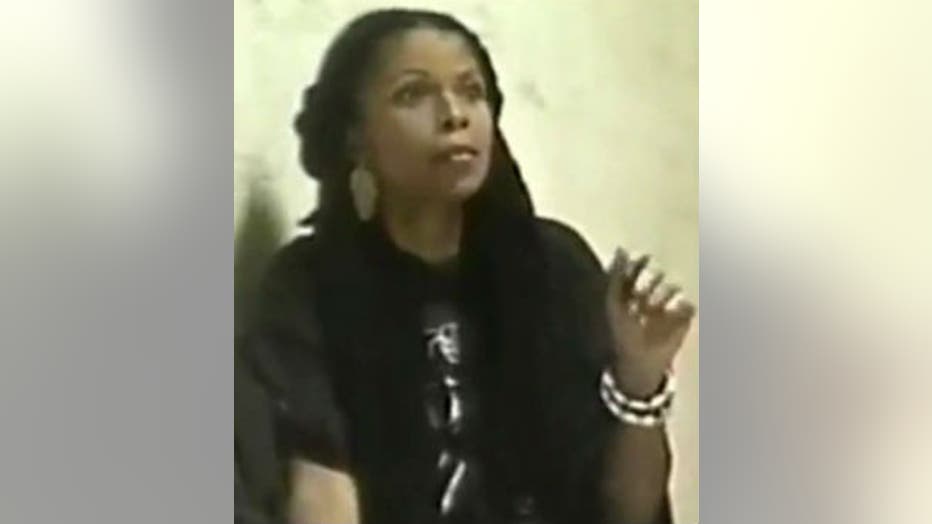 Marquette University officials ordered the mural removed. Why? Because it featured Assata Shakur -- a convicted felon.

Shakur -- an African-American activist was convicted of killing a New Jersey state trooper in 1973.

The mural had been up since March -- displayed on the fourth floor of the Marquette University Alumni Memorial Union -- inside the Gender and Sexuality Resource Center. University officials say this is not a well-traveled area, so they just recently learned of concerns regarding the mural. It was then removed.

Shakur is on the FBI's list of "Most Wanted Terrorists." Convicted in 1973 of killing a New Jersey state trooper execution style, Shakur escaped from prison and is now living in Cuba.

On the Facebook page for the Gender and Sexuality Resource Center, a post suggests a Marquette sorority, Alpha Kappa Alpha helped make the mural possible.

A statement from the Alpha Kappa Alpha Sorority Inc. reads as follows:

"In March 2015, the MU Beta chapter of Alpha Kappa Alpha Sorority, Inc. at Marquette University hosted a series of scheduled campus based service projects and activities for Marquette University students.  As part of these activities, MU Beta members proposed a mural theme, which was approved by Marquette University, to be painted at the university's Gender and Sexuality Resource Center.

The chapter worked with the Gender and Sexuality Resource Center to determine a theme and imagery for the mural.

The chapter, along with other university staff and students painted a mural that featured an image and quote by Assata Shakur to promote student thinking about their educations and history.

Unfortunately, Ms. Shakur's entire history and background was not fully researched. If that process had occurred, she would not have been featured in the mural.

Throughout Alpha Kappa Alpha Sorority's 107-year history of service, the organization has consistently been a beacon of peace, nonviolence, and justice for all mankind.  In no way, does the organization of more than 283,000 members condone, promote, or tolerate the killing or violent activities of anyone.

In order to prevent a recurrence, AKA is in the process of reminding all of its chapters, both undergraduate and graduate about the importance of thoroughly vetting any person who might be promoted by the sorority before any action is taken."

A Marquette spokesman says after realizing Shakur was a convicted felon, university officials felt she wasn't the type of person they wanted to uphold to students, so they took action.

One day after the mural was removed, Marquette officials also removed Susannah Bartlow, the director of MU's Gender and Sexuality Resource Center. Marquette officials wouldn't confirm Bartlow lost her job as a result of the mural -- saying only that this is a personnel matter.

"I personally know Susannah and she`s always been in my corner and to see she`s not going to be there anymore  really did hurt me and it really did hurt so many others," Miles said.

So now it's the students' turn to be in her corner. Students have launched a petition to reinstate Bartlow. In just 24 hours it reached about 350 signatures.

"So many people took to Facebook and social media to say why? Why is this happening Marquette? We are a Jesuit university. We live by the statement of caring for the whole person and that means every aspect of the person and the fact that a lot of students and me personally see this as an attack on the GSRC is not okay," Miles said.

Bartlow herself posted on Facebook -- thanking supporters for their kind words. She went on to write:



The fourth floor of Marquette University's Alumni Memorial Union is where this controversy started, but students say they hope that's not where it ends. They hope the Gender and Sexuality Resource Center is still considered a safe place for students.