Whitefish Bay marks 60th anniversary of Fourth block party


WHITEFISH BAY (WITI) -- Decades ago, four friends got together and decided they wanted to celebrate the Fourth of July with a party. 60 years later, that party is still going strong!

Organizers of the annual "Sheffield Block Party" in Whitefish Bay say the event starts with a parade and ends with a potluck dinner in the street.

There's swimming, baseball games and an egg-throwing contest!

"It's really what I think the Fourth of July is all about -- neighborhood, friends, family, and even all this competition the people of Sheffield could do. They love coming to this block party. It's one of the highlights, the highlight of the year for them," Carl Trimble said.

Trimble's late father-in-law helped organize the first block party. Trimble says he was a band Marshall and emcee for about 50 years.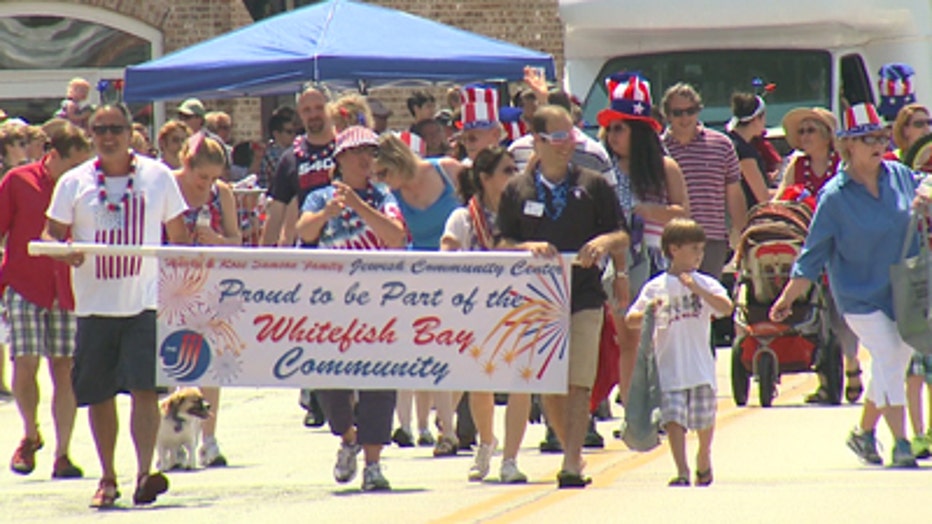 Whitefish Bay's Fourth of July parade started just before noon on the Fourth.

The UW Marching Band was one of 60 groups participating in the parade -- including Congresswoman Gwen Moore and Sheriff David Clarke.

The Whitefish Bay fireworks display was set to begin at 9:30 p.m.