"What are you afraid of?" Protesters in Kenosha urge President Trump to release tax returns


KENOSHA -- Hundreds of protesters called on President Donald Trump to release his tax returns while they waited for the Republican to arrive at Snap-on Tools in Kenosha Tuesday, April 18th -- and they also called for good jobs with good wages and benefits.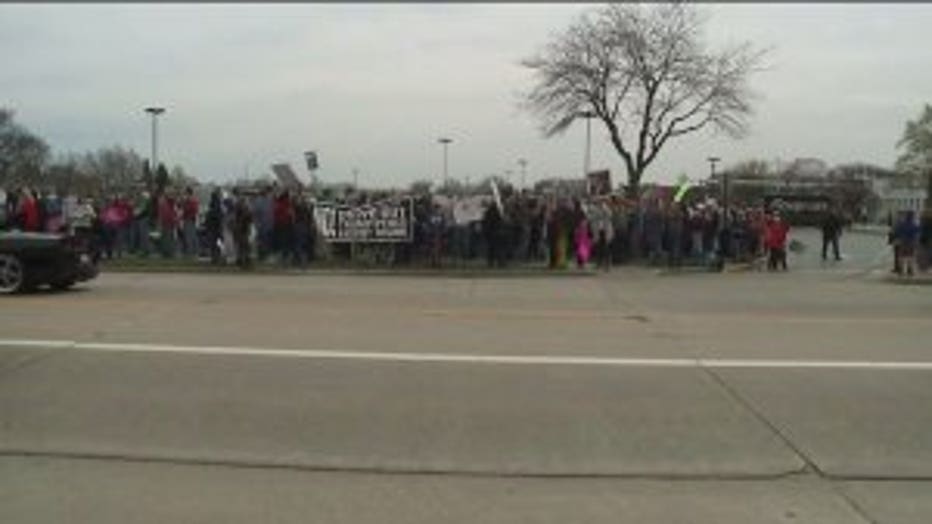 The protesters outside Snap-on held signs criticizing several of President Trump's policies, including his plan to build a wall on the border with Mexico and his proposed travel ban that's tied up in court.

Retired high school teacher Tom Gilding was among the protesters on Tax Day. He held a sign that read, "What are you afraid of, Donald? Release your taxes," and helped hold up an inflated chicken made to resemble President Trump.




It wasn't just protesters who lined the streets surrounding Snap-on Tools. Randi Buttera brought her son.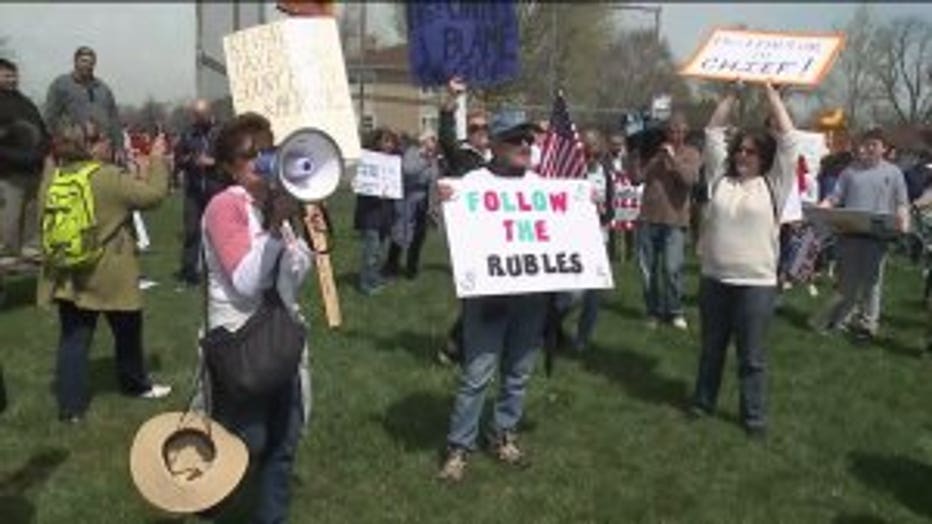 "It's spring break and education is still alive, so I'm teaching my kid 'this is our president,' and we're going to continue to support him regardless," Buttera said.

Both sides kept to themselves until a small group of supporters crossed the street, and arguments ensued.

There were more protests blocks away, where the Democratic Party of Wisconsin and Forward Kenosha held a news conference, ahead of President Trump's speech promoting "buy American, hire American" policies.




"He's here to tell us to hire American, when our jobs that were offered don't even pay a living wage," Gina Walkington with Forward Kenosha said.




"I don't really understand this buy American, hire American. He spends lots of time investing in foreign companies. His hats are made in China. Most of his clothing line is made in other countries. The same countries he vilifies he uses for his business," Brian Eisold said.

"We want good, living wage jobs with wages and benefits where people can come to work and support their family and work and retire and do so with dignity," a protester said.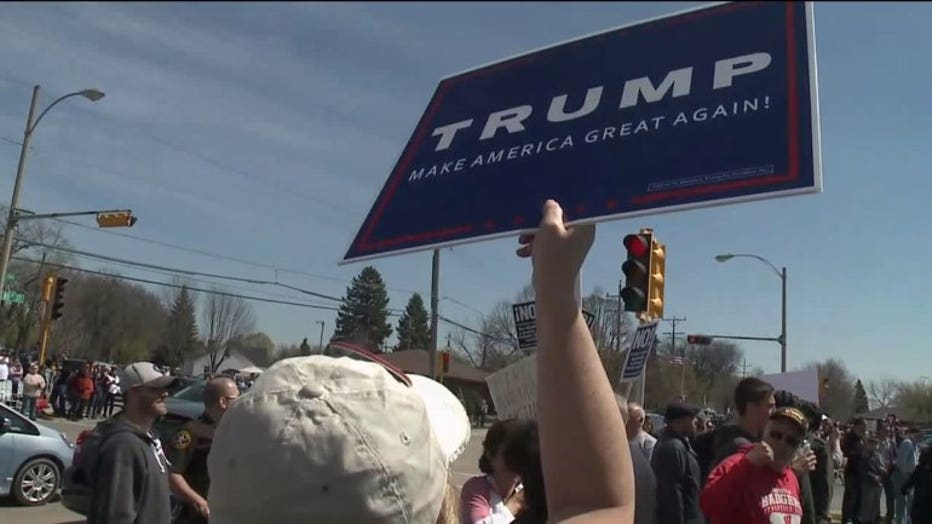 President Trump in Kenosha signed an order to tighten rules on technology companies bringing in highly skilled foreign workers.

He narrowly carried Wisconsin in November.