West Allis woman killed, 2 other adults, teen hurt in crash in Oak Creek
OAK CREEK -- A 22-year-old woman from West Allis who was riding in a medical transport van was killed in a crash near College Avenue and Pennsylvania Avenue Wednesday, Feb. 5, the medical examiner said.

It happened around 8:15 a.m. and involved two vehicles.

Officials with the Oak Creek Police Department say four other people in the vehicles were taken to local hospitals for injuries not believed to be life-threatening.

The cause of the crash was under investigation.

An autopsy was scheduled for Thursday.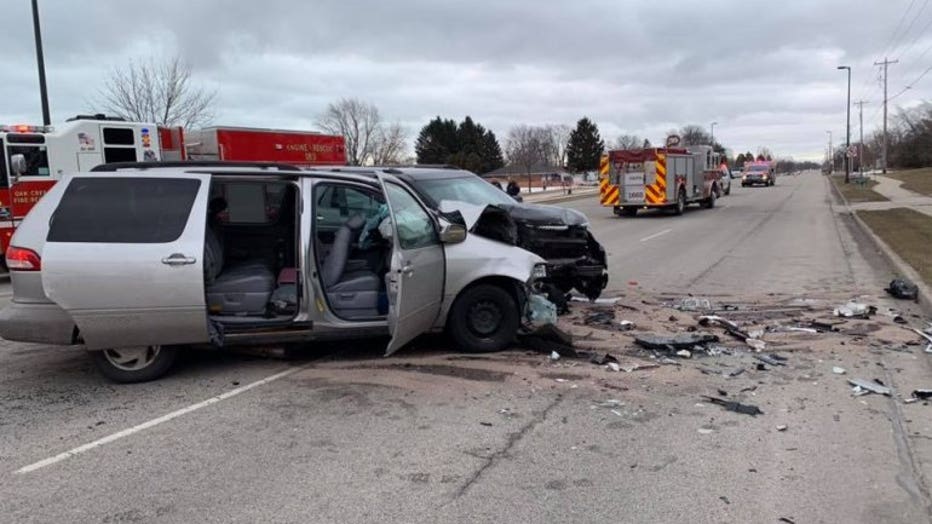 Fatal crash near College and Pennsylvania (PHOTO: South Milwaukee Fire Department/Facebook)