West Allis officials track use of Narcan, drug overdose calls with interactive map
WEST ALLIS -- As the new year begins to unfold, West Allis police are asking for the public's help to end the opioid epidemic.

To help understand the growing problem, the West Allis Fire Department has been tracking use of Narcan and drug overdose calls in and around West Allis. CLICK HERE to view an interactive map with the details.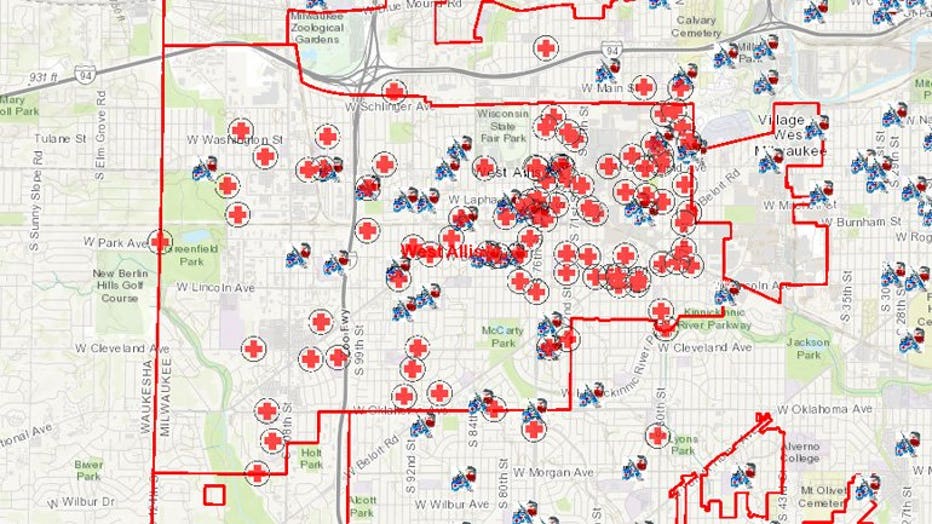 In a Facebook post, West Allis police urged followers to "Avoid taking illegal street drugs or medications beyond what is prescribed to you -- often times, taking what you might think is a 'not-too-dangerous' street drug or a 'little bit more' medication than prescribed is the beginning of a road to a serious addiction to opioids."


If you have an opioid addiction, there is help available to you. CLICK HERE for more information from the Wisconsin Department of Health Services.

Additional information on heroin awareness and addiction stories from the Wisconsin Department of Justice can be found by CLICKING HERE.