'We'll take it from here:' Hundreds salute Officer John Hetland during funeral, procession


KENOSHA -- Funeral services with full police honors were held at Carthage College on Wednesday, June 26 for Officer John Hetland. Hundreds gathered to say goodbye and salute this hero, who died while off-duty.

Officer John Hetland was shot while attempting to intervene during an armed robbery at Teezers bar near 20th and Lathrop Avenue in Racine on Monday night, June 17.

"It's just horrific when something like this happens to one of our police officers," said Niko Kamakian.

Officer Hetland, a 24-year veteran of the department, also served as a board member on the Wisconsin Professional Police Association (WPPA.) Those who knew Officer Hetland said although he was off the clock, Officer Hetland was never really "off-duty." Officer Hetland left behind two children and countless loved ones.

"Just a great guy. A hero. Dedicated," said Tom Cook. "He's just a hero."

The so-called "kissing rock" on the Carthage College campus was painted blue with a black line, and Officer Hetland's badge number.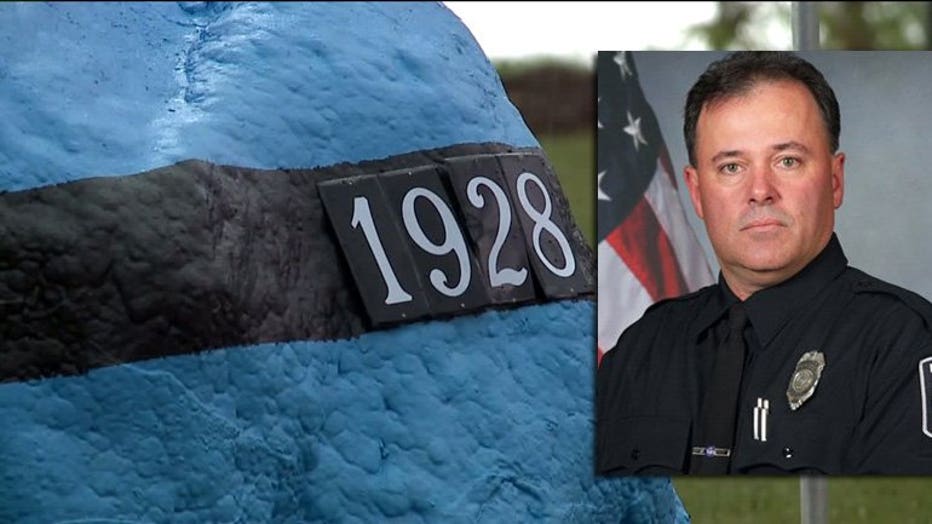 Racine Police Officer John Hetland


The ceremony outside Siebert Chapel after the funeral featured a 21-gun salute and a final radio call for Officer Hetland.

"John, your watch has ended. We will take it from here. Godspeed," a dispatcher said in the final radio call.




PHOTO GALLERY



After the ceremony, there was a procession through the community Officer Hetland died protecting. People lined the streets and some even shared memories of the man behind Badge 1928.

"It's just amazing how this Racine community has come together in this horrific tragedy," said Kamakian.

"It's good to know there are good people that stand by us and have been able to come to this," said Alaina Prochniak.

"He was always smiling. A wonderful guy. A killer smile and laughter that was infectious," said Kim Harrison, friend.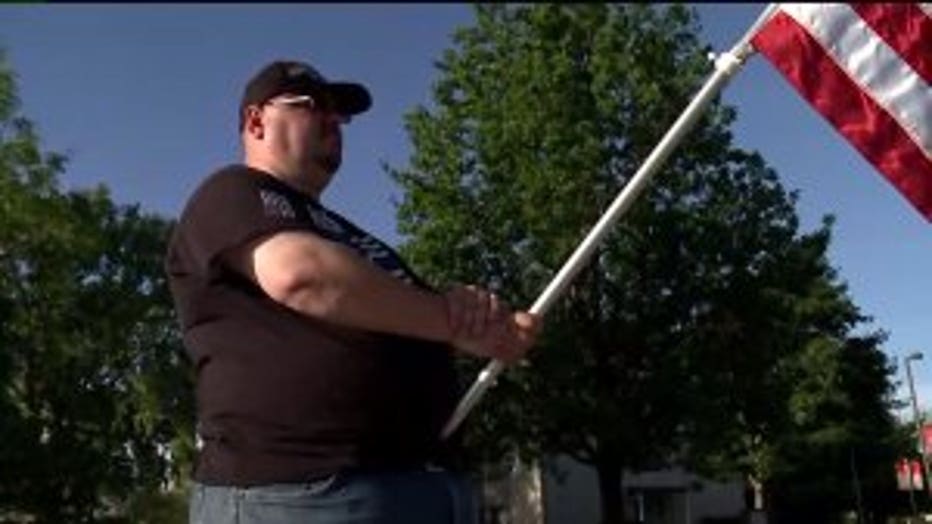 Timothy Nelson was among the hundreds of people paying respects to the fallen officer.

"As an officer, you're never off-duty, and I wouldn't expect him to act any way less than he did," said Nelson.

Nelson said he had attended numerous funerals for first responders -- always holding an American flag to salute their sacrifice.

"Just my way to show support to not only a fallen officer, a firefighter, their family, but all law enforcement," said Nelson. "Just want to let them know there's still people behind them -- people that care."

"Anybody that knew him or was part of his life was lucky," said Harrison.

Carolyn Vinson said she met Officer Hetland nearly a decade ago.

"He was a very friendly police officer. Had a very amazing smile. Very friendly with the community," said Vinson. "I had to come and show my respect."

Officer Hetland was buried at West Lawn Memorial Park.

The Racine Police Department set up a fund to raise money to support Officer Hetland's family. CLICK HERE to make a donation.

To read Officer Hetland's obituary, CLICK HERE.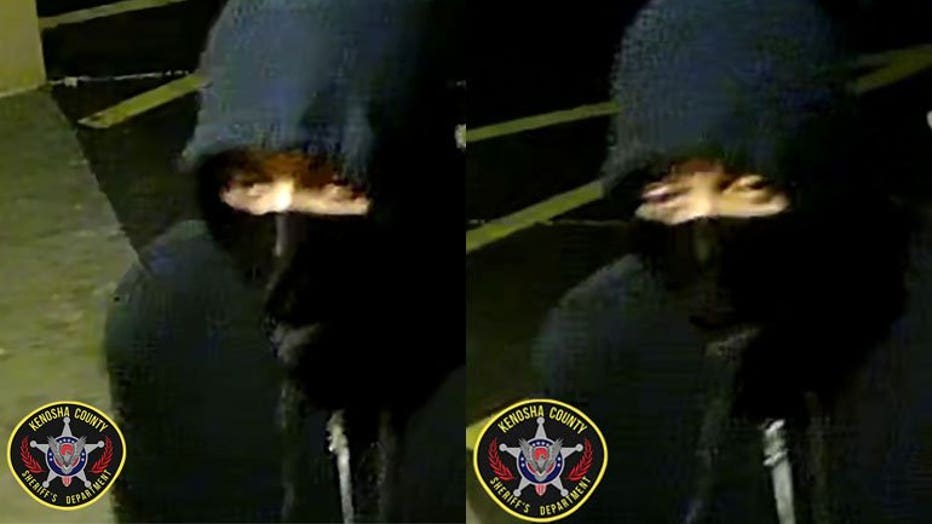 Meantime, the reward for information leading authorities to Officer Hetland's killer is in excess of $78,000. Anyone with information was encouraged to call Crimestoppers at 262-656-7333, 888-363-9330 or 8800-807-8477 (TIPS).