"Wear red shirts and get in for free:" Summerfest attendees get in free sporting Bucky Badger pride


MILWAUKEE -- It's something pretty much every person in Wisconsin has in his or her wardrobe, and Friday, June 26th it could get you in free to Summerfest.

Streaming in through the Summerfest gates on Friday is a sea of red.

"I have a razor tank shirt, specially purchased. I picked it up this morning on the way here because I didn't have anything red," said Joan Funcke, Summerfest attendee.

Funcke is visiting from New Hampshire, which is why she wasn't already armed with Badgers' apparel. That's a problem shared by very few Wisconsinites.

"Today's really a fun day because it's Go Red Day to Summerfest day presented by Sendik's," said Chief Marketing Officer of Summerfest, John Boler.

Anyone sporting red or toting a red Sendik's bag got in for free between the hours of noon and 3 p.m.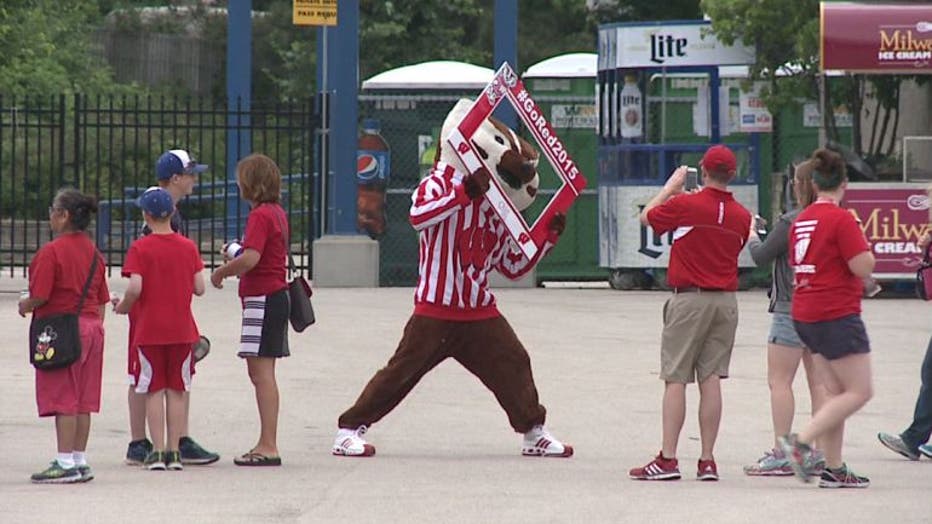 Bucky Badger and fans sporting red


"Last year was our first time doing it. We had over 8,000 people that joined us that way so I think it's going to be higher than 8,000 this year," said Boler said.

You'd be hard pressed to find more committed fans than those backing Bucky. Friday was a day dedicated to them.

"The Wisconsin Badgers are one of the state's true pride and joys and we're celebrating them today and we've got a pep rally with Bucky Badger and part of the marching band," said Boler.

Summerfest regulars like Susan Joyce, made sure to spread the news far and wide to get others to come share in one of her favorite experiences.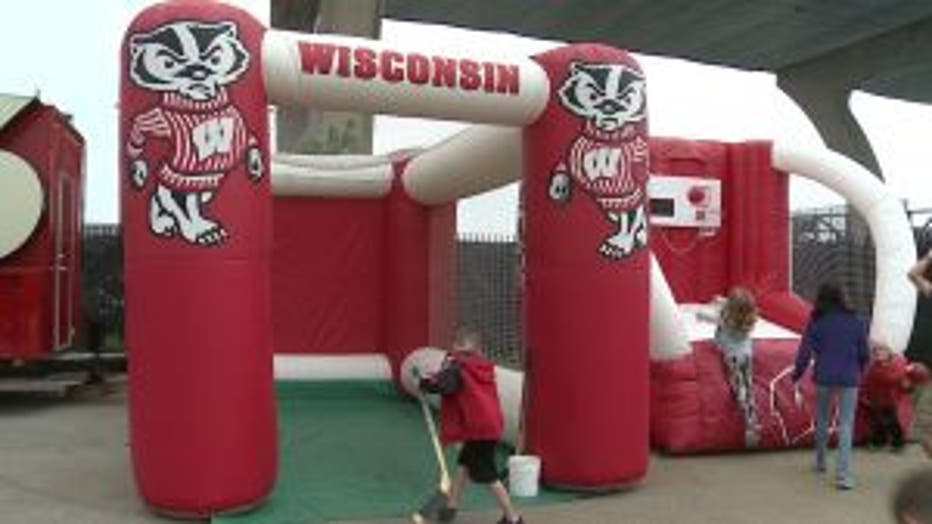 "A large variety of music, you can't beat it. I alerted a lot of friends via text to, you know, wear their red shirts and get in for free and enjoy the music all day," said Joyce.

For those of you looking to take advantage of the next admissions promotion, Saturday is Goodwill Day. That means if you show up with a recent receipt from a Goodwill donation, the first 1,500 people to do that will get in free.

FOX6 News is told about 120,000 people are expected to participate in this years admission promotions during the 11 day music festival.