'We will never forget:' Hundreds attend Greater Milwaukee Law Enforcement Memorial Ceremony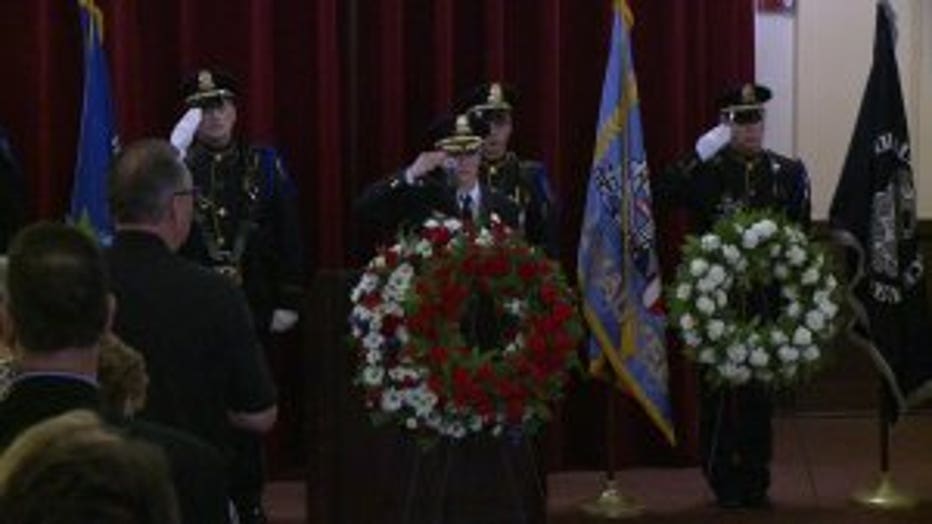 Greater Milwaukee Law Enforcement Memorial Ceremony


MILWAUKEE -- Their sacrifices are oftentimes overlooked, but every day, officers put their lives on the line to protect us. Those brave men and women were honored at the Greater Milwaukee Law Enforcement Memorial Ceremony in downtown Milwaukee on Wednesday afternoon, May 9.

"Today we are here to honor the lives, the memories and the sacrifices of those who one day strapped on their gear and set out to answer the call, but never made it home," said Milwaukee Police Chief Alfonso Morales.

The law enforcement memorial recognized the selfless risks our officers take each day.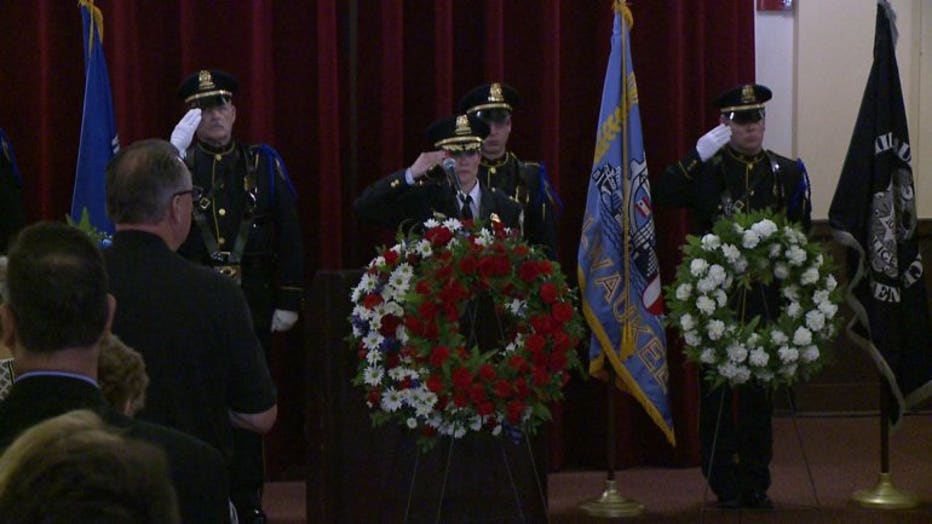 Greater Milwaukee Law Enforcement Memorial Ceremony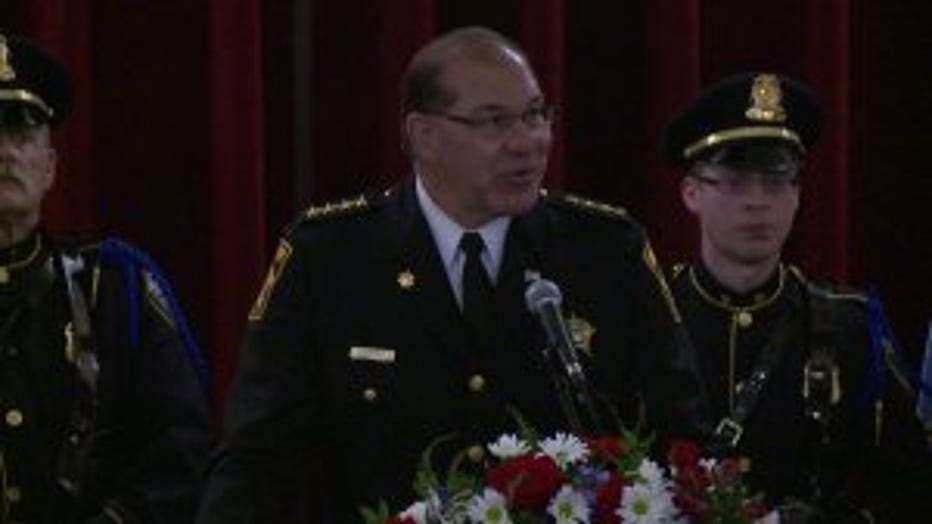 "Law enforcement officers are humans, who are not endowed with superhuman abilities, sometimes as our children think we are," said Acting Milwaukee County Sheriff Richard Schmidt.

"I think it's really important in moments like this, to recognize, not just remembering those from the last year, but really going back in time," said Governor Scott Walker.

This week in May, 31 years ago, Milwaukee Officer Roger Sterling was killed during a police pursuit.

"We mightily tried to get Roger out of the burning squad car, but we were unsuccessful," said Whitefish Bay Police Chief Michael Young.




 

His family has attended the memorial service every year since.

"He loved being a police officer, really loved being a police officer and I think he's smiling at us today," said Ramona Sterling, Roger Sterling's sister.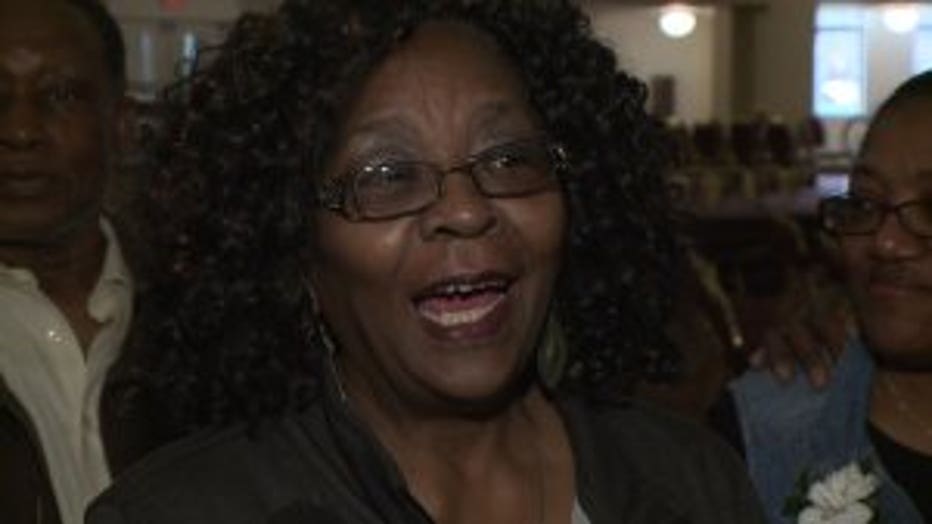 Sterling's daughter, who was 4 years old when his watch ended, now makes it a tradition of her own.

"This gives me an opportunity to show him my love for him," said Marguerite Givings, Roger Sterling's daughter.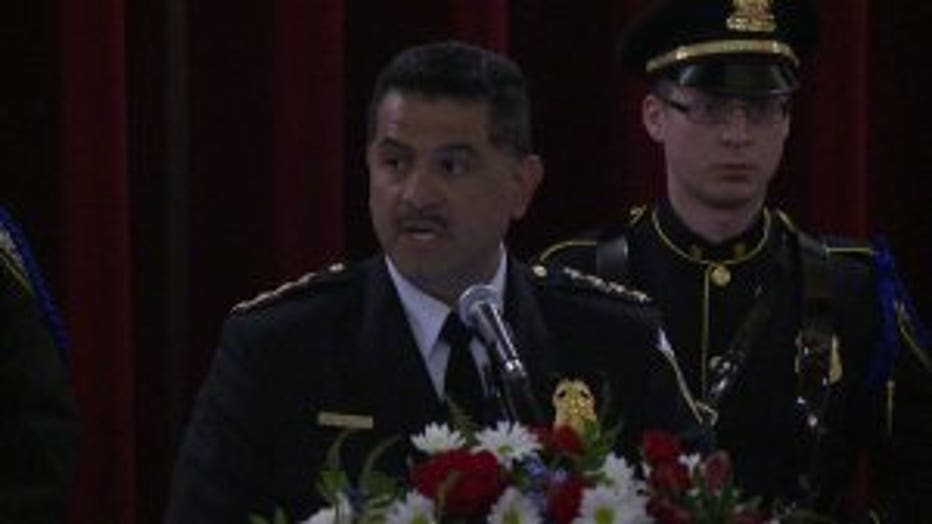 "We remember. We will never forget," Chief Morales said.

During an otherwise somber day, there was a silver lining.

"Wisconsin hasn't lost an officer in the line of duty since we gathered together like this last year. It is truly by the grace of God," said Wisconsin Attorney General Brad Schimel.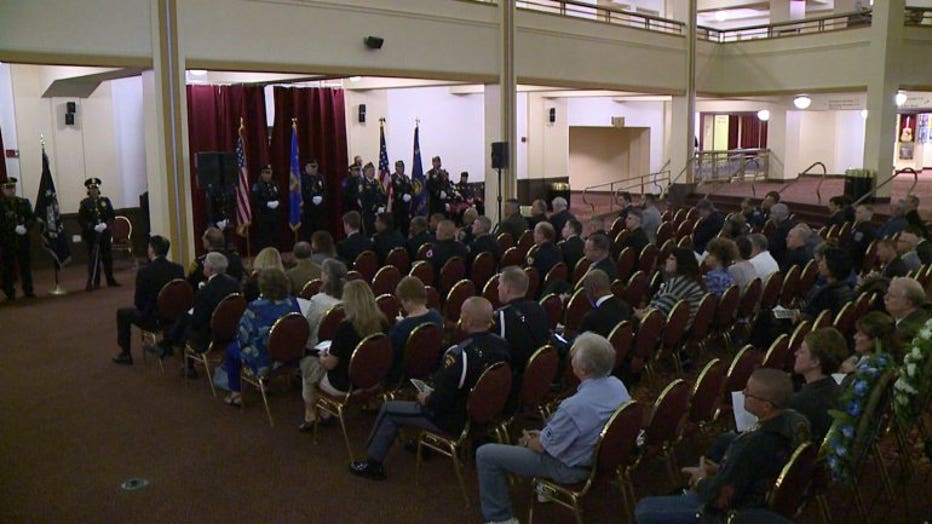 Greater Milwaukee Law Enforcement Memorial Ceremony


Three Greater Milwaukee law enforcement officers were remembered during a wreath-laying presentation at the ceremony:


In addition, Gov. Scott Walker honored Detective Jason Weiland and Trooper Anthony Borostowski, who lost their lives in 2017:


On Friday, May 11, on the grounds of the state Capitol, the names of the two officers killed in the line of duty last year, will be added to the Wisconsin Law Enforcement Memorial.