'We need to wake up:' Gov. Walker warns Wisconsin Republicans at state convention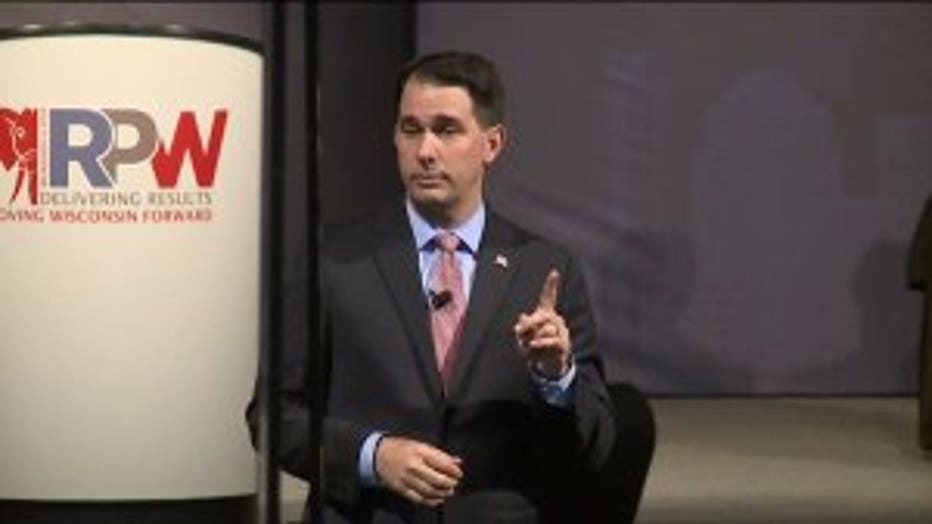 MILWAUKEE -- Wisconsin Gov. Scott Walker, who's running this fall for a third term, will warn Republican delegates at the party's state convention Saturday, May 12 that GOP priorities "could be gone" with an election loss.

"We need to wake up," Walker said, standing on a stage in the middle of convention delegates. "Let me repeat that: We need to wake up."

Walker employed a call-and-response to caution what will happen to the University of Wisconsin tuition freeze, voter ID requirements, and Foxconn Technology Group's plans to build a massive technology campus if Democrats take control of state government. Delegates shouted "Gone!" after the governor raised each new point.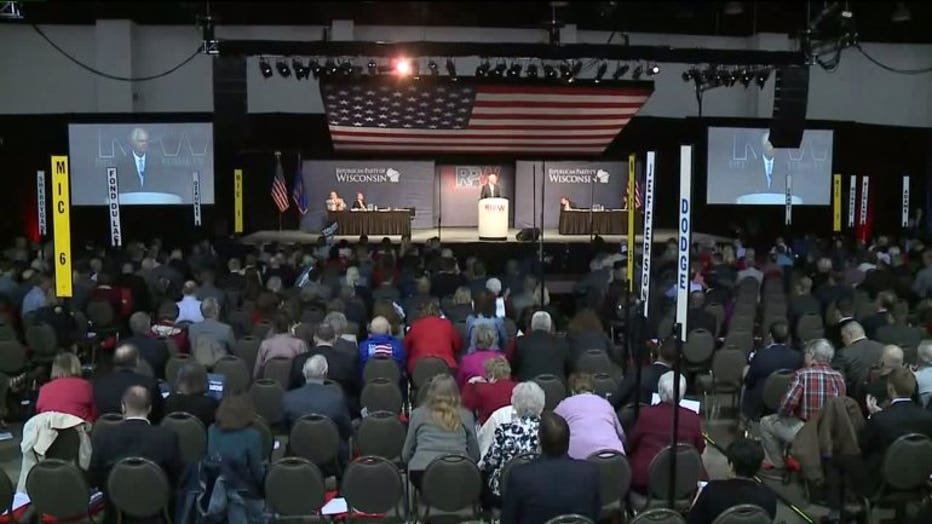 He acknowledged frustration from the Republican base with GOP leaders nationally.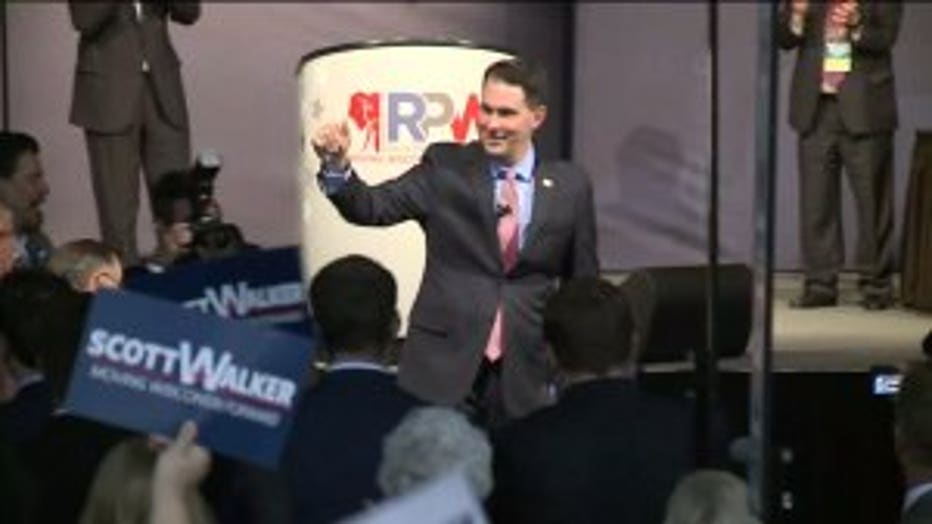 "I hear plenty of people tell me they're upset with Washington. Heck, I'm upset with some of the Republicans in Washington," Walker said. "Let me be clear today, President Trump and his great team are moving America forward."


Walker said the Republican-led U.S. House was making progress, but the GOP-controlled U.S. Senate was "the problem."




In the speech, Walker largely repeated the same themes he's been mentioning for months. He has voiced concerns about a "blue wave" after a Democrat won a January special election for state Senate, and after a liberal judge won the April state Supreme Court election.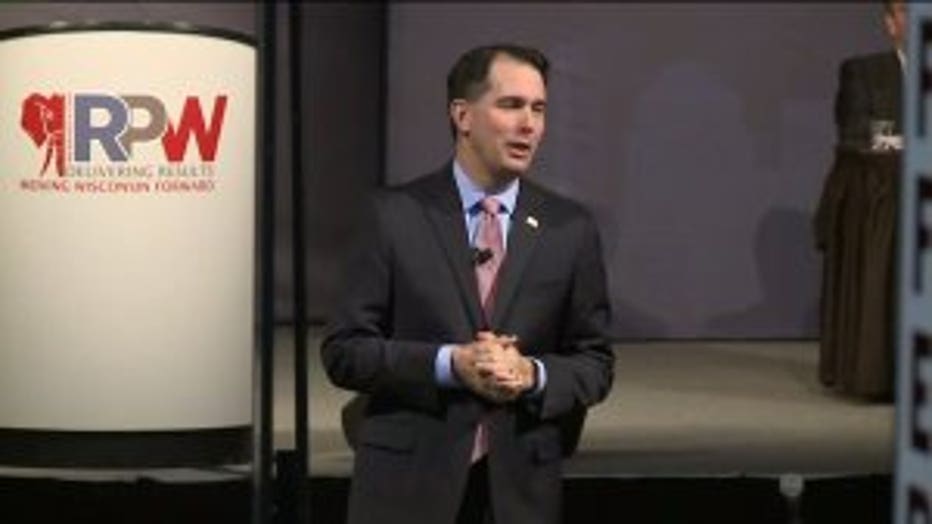 Saturday, the governor called the November election "probably our toughest ever" against Democrats who are "angry" and motivated by years of losses.

Sixteen Democrats are running in their party's gubernatorial primary, which is Aug. 14. None have emerged as the favorite.

Martha Laning, chairwoman of the Democratic Party of Wisconsin, said Friday that she wasn't concerned about the lack of a clear frontrunner to take on Walker.

"People are fed up and they're ready to make a change, and I think we're proving we have a great wave coming," Laning told reporters.