"We need to take action now:" Tammy Baldwin's bill would take ALL train cars carrying crude off tracks


MILWAUKEE -- Concern over the risk on the rails is rolling on to Capitol Hill. Senator Tammy Baldwin (D-Wisconsin) is pushing legislation that would take almost all the tank cars carrying Bakken crude oil off the tracks immediately.

FOX6 News brought the Bakken oil train issue into the spotlight last year. There has been a huge increase in the number of mile-long trains rumbling through southeastern Wisconsin loaded with millions of gallons of crude oil from fracking fields in North Dakota.

Crude oil from the Bakken oil fields is particularly volatile, and crashes involving the tank cars have caused massive explosions.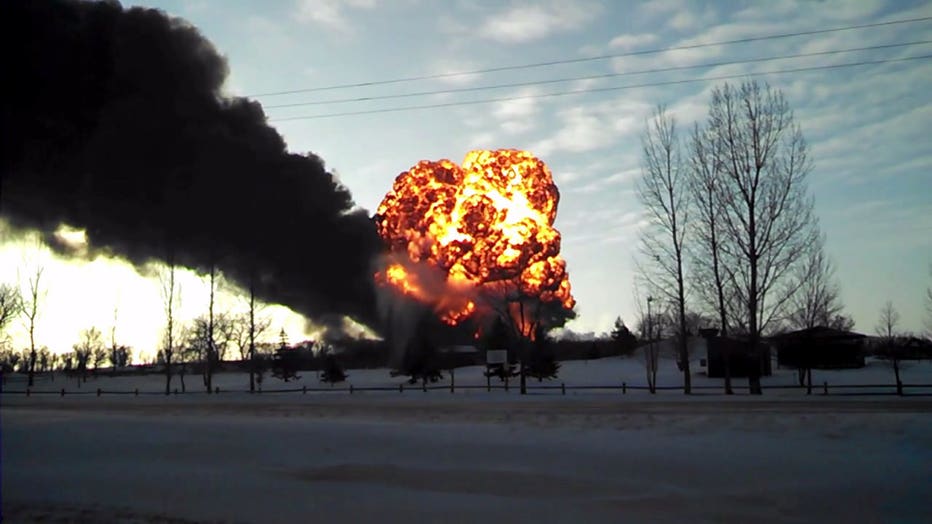 The trains pass through dozens of southeastern Wisconsin neighborhoods -- alongside schools, close to condos, and past parks and playgrounds.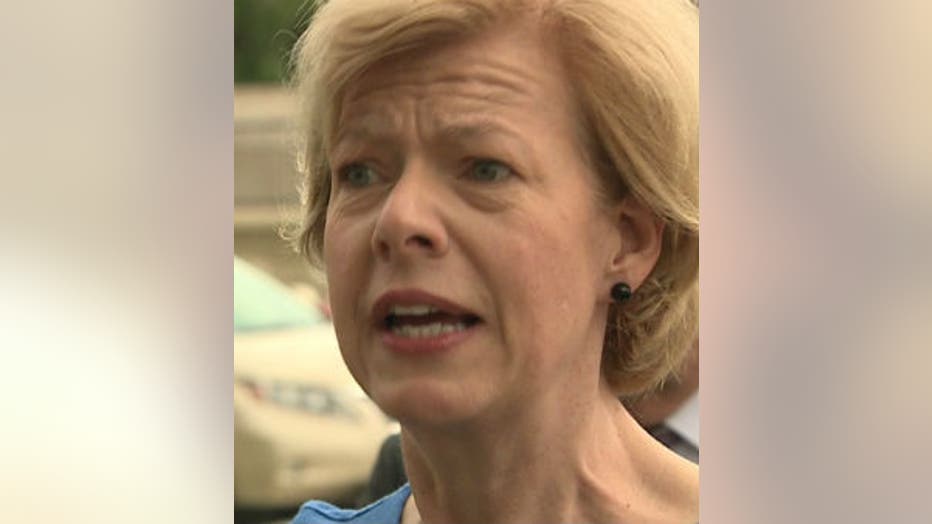 "I worry every day this could happen here," Senator Baldwin said.

Near a playground in Milwaukee on Wednesday, May 27th, Baldwin brought attention to her bill -- the "Crude-By-Rail Safety Act."

"40 of these trains go through the state of Wisconsin every week," Baldwin said.

The main concern is the tank cars carrying Bakken crude oil aren't sturdy enough to withstand a crash.

The federal government recently came out with new standards for tank cars to make them safer, but Baldwin says the new regulations do not go far enough. Her main concern is that the requirements don't apply to trains with fewer than 20 cars, and they don't require all the tankers to be retrofitted or replaced for five more years.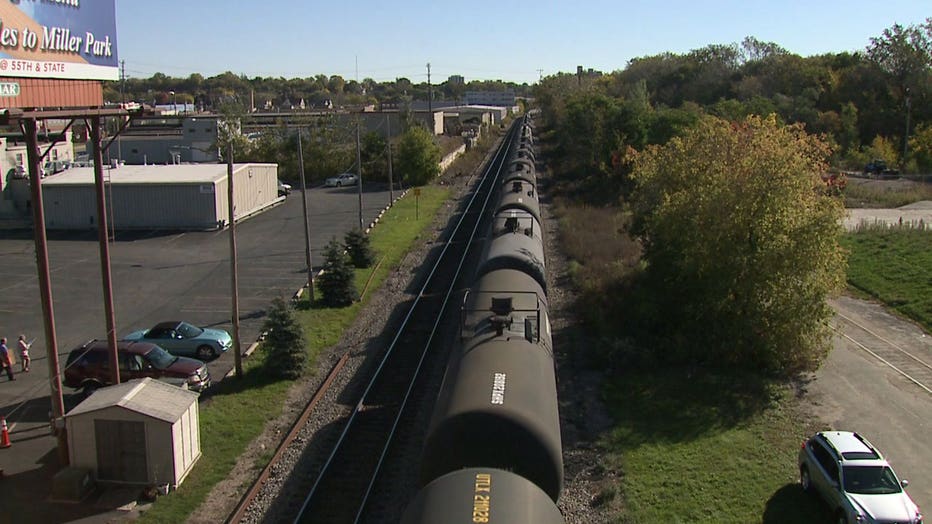 "We can't wait until, holding our breath, until 2020. We need to take action now," Baldwin said.

Baldwin's bill would do just that. It would take all the so-called DOT 111 tank cars off the tracks immediately -- even ones that have been upgraded. Essentially, it will stop the transport of Bakken crude oil by train.

"We need to pass this legislation and make this the law of the land," Baldwin said.

Removing the tank cars from service would potentially put thousands of people out of work. Baldwin did not take questions on that part of the equation Wednesday.

And just to clarify a misperception perpetuated by Baldwin in Milwaukee Wednesday: The railroad companies do not own most of these tank cars. The oil companies and third-party leasers do. If those shippers are in compliance, the railroads are required by law to carry that freight.