"We must win:" Eric Trump says his father & Paul Ryan will be 'incredibly effective' together despite feud


WAUKESHA -- Donald Trump's son Eric said his father and House Speaker Paul Ryan will be incredibly effective together -- even though they've feuded this fall.

Eric Trump's stop in Waukesha Wednesday, October 26th was his second in Wisconsin on this day.

"I can tell you as a family, we are going to work 24 hours a day, 7 days a week to win this thing, because we must win this election," Eric Trump said.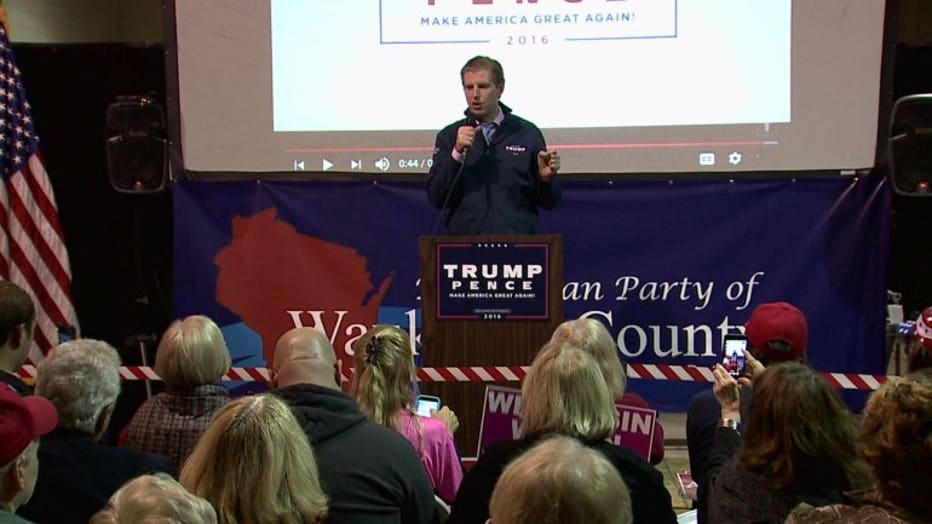 He came within a few miles of Ryan's district.

Ryan is refusing to defend Donald Trump on the campaign trail and now, a New York Times report says Trump thinks Ryan should pay a price for being disloyal.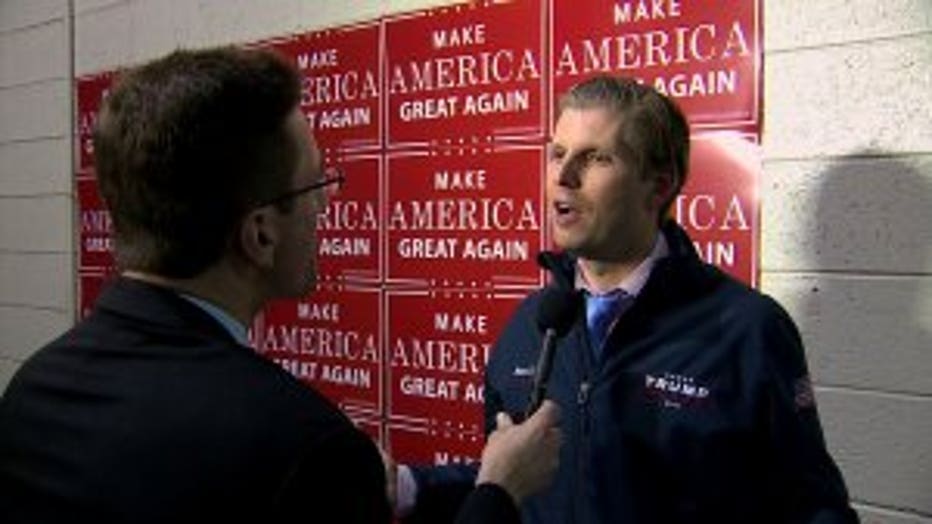 "I`ve gotten to know Paul Ryan somewhat. In fact, he spoke right after me at the convention. We spent a little bit of time together. I actually think those two will do amazingly well together. I can tell you, the one thing Paul Ryan doesn`t want is Hillary Clinton as president," Eric Trump said.

Donald Trump has claimed the election is rigged.

FOX6 News asked Eric Trump whether his father's talk of a "rigged election" might lead supporters to believe there's no point in them voting.

"Hopefully not. The problem is, it`s not rigged everywhere. He`s been very, very honest about it. But it is rigged in certain places," Eric Trump said.

Eric Trump sent time assailing Hillary Clinton and the national health care law. Insurance premiums are going up an average of 16 percent in Wisconsin.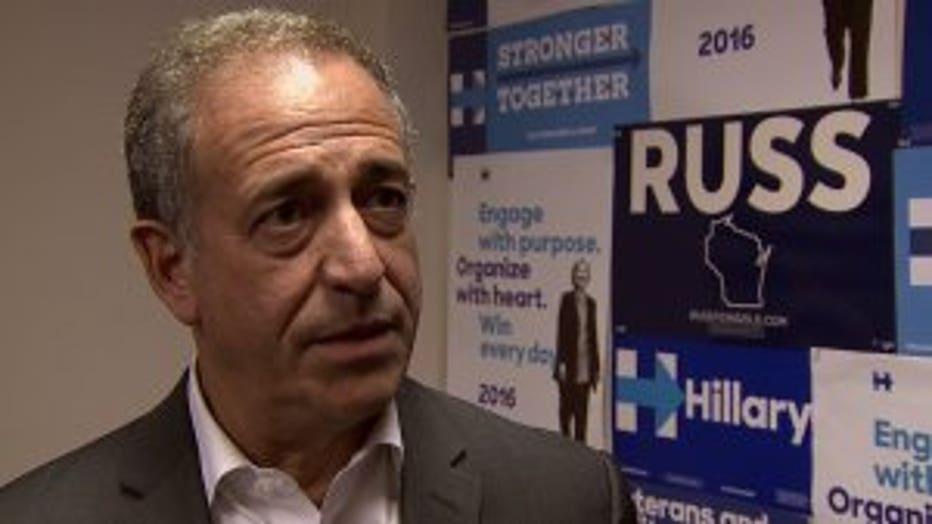 But Donald Trump's plan, which includes repealing the health care law doesn't sit well with Democrats, including U.S. Senator Russ Feingold.

"The idea of getting rid of that, with the benefits of the families and savings to the system of healthier people, would be crazy," Feingold said.

As Eric Trump left Wisconsin, we learned Hillary Clinton's running mate, Tim Kaine, is coming back. He'll make two stops -- in Appleton and Madison on Tuesday, November 1st.