"We had a bloody couple of days:" Chief Flynn talks about Milwaukee's recent gun violence


MILWAUKEE -- Milwaukee Police Chief Ed Flynn spoke at length on Monday afternoon, July 6th about the recent gun violence in the city -- and in particular, the gun violence that took place over the Fourth of July holiday weekend. There were a dozen shooting incidents between Thursday, July 2nd and Sunday night, July 5th -- six of them homicides. Additionally -- a Milwaukee firefighter was struck by gunfire near 40th and Lisbon early Monday, July 6th -- as he was assisting a patient who was having trouble breathing. Year-to-date, there have been 80 homicides in Milwaukee, compared with 39 at this time last year.

Flynn told reporters his officers have arrested four suspects in three of this weekend's homicides (all with prior criminal records). He said his department is still seeking suspects in two other homicides. Flynn says none of the cases they're dealing with now are connected.

"We certainly had a bloody several days over the Fourth of July holiday. None of these cases are connected.  As far as we can tell, nearly every single one stems from an altercation between people known to each other,'" Chief Flynn said.

The number of people killed during the Fourth of July weekend has also doubled compared with last year -- reflecting an overall 20% increase in gun-related offenses.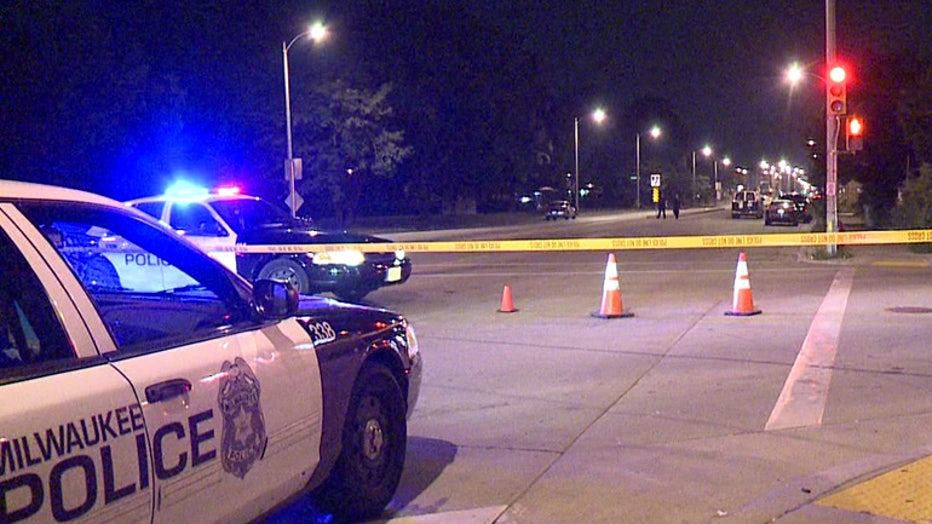 Shooting incident near 40th and Lisbon - Monday, July 6th


The police chief also listed some statistics about gun violence in Milwaukee. He told reporters through July 5th, his officers have recovered more than 1,209 guns. So far this year, there have also been more than 3,500 gun-related offenses.

Flynn mentioned that cities like Baltimore, Chicago and St. Louis are also seeing double-digit increases in violent crime.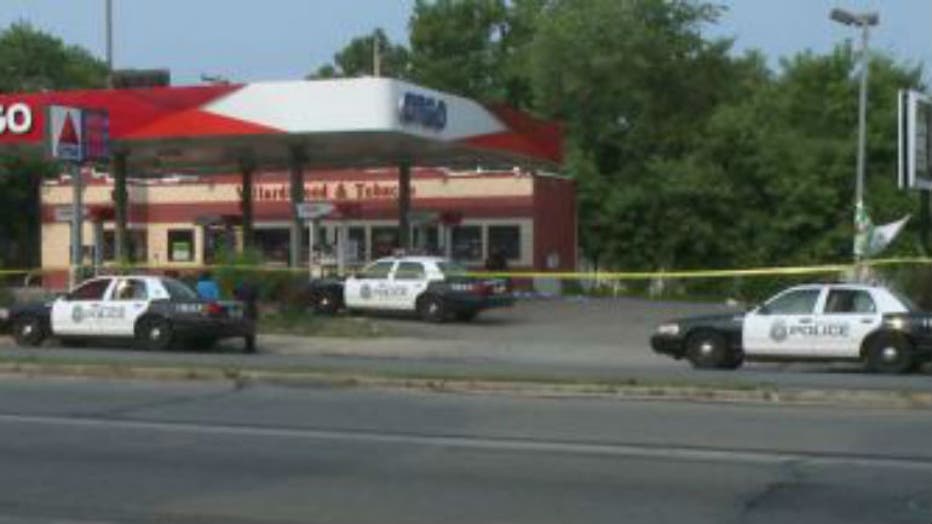 Shooting - 5100 block of N. 76th Street - Fourth of July weekend


Mike Crivello, the president of the Milwaukee Police Association, Milwaukee's police union says there aren't enough police officers on the streets of Milwaukee. Crivello spoke during a news conference Monday morning discussing an incident in which shots were fired at an ambulance, and a Milwaukee firefighter suffered a graze wound.

"Milwaukee has the fourth highest murder rate in the nation. Our officers continue to be furloughed at the rate of 40,000 man hours a year. Their own lives are in peril. They are riding in one-man squads all too often. One-man squads are inefficient and extremely dangerous," Crivello said.

Crivello says fewer detectives is having an impact on beat officers.

"That work has been shifted to the backs of the patrol officers. The patrol officers who want to be out there protecting our brother firefighters," Crivello said.

Alderman Bob Donovan on Tuesday echoed Crivello's statements.

"The huge number of officers that we are short on -- comparing our numbers to peer cities. The status quo in Milwaukee is not working," Alderman Donovan said.

Chief Flynn says solving the problem of violence in Milwaukee isn't as simple as putting more officers on the street.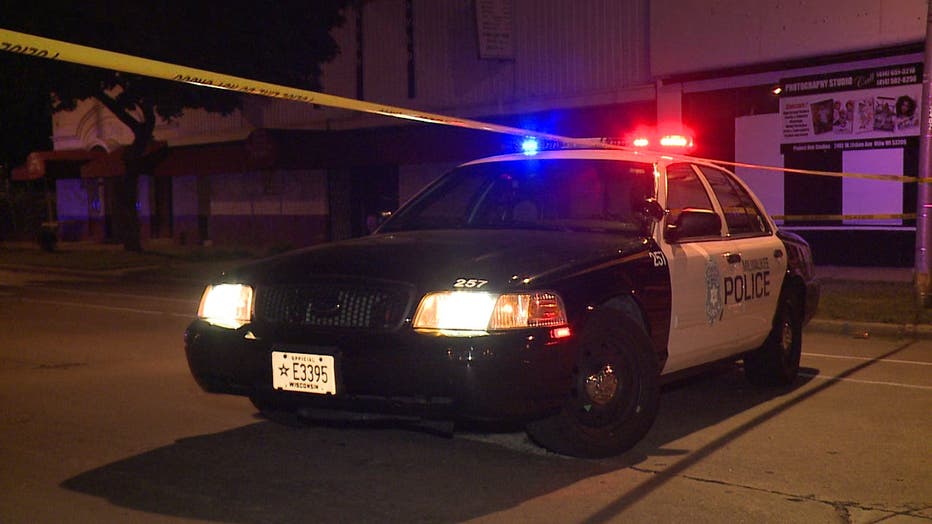 Shooting - 24th and Lisbon - Thursday, July 2nd


Chief Flynn says there are enough officers and other stakeholders in the city to effect change, but reducing crime shouldn't solely be the responsibility of his department.

"Probation and parole are broken. Juvenile courts are broken.  Nobody visits these people at home except the police. We need to focus on the fact that it`s a finite group of people. There are enough people to focus sources on the challenge right now. It can't simply be the police or frightened neighbors peering out from behind locked doors. The police department is doing what it can -- working with the community, and the community is trying to work with us but I don't see anybody else," Chief Flynn said.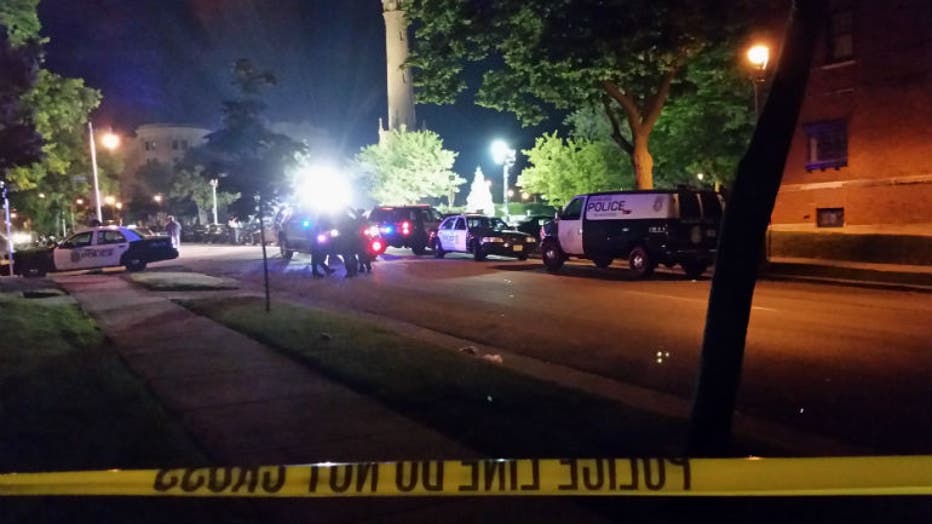 Shooting scene near N. Lake and E. Wyoming (Credit Stacy W.)


Meanwhile, Patrick Curley, chief of staff for Milwaukee Mayor Tom Barrett, has issued this statement on MPD staffing levels:

"Let's be honest here.  Milwaukee fares very well on police staffing levels when compared with other large cities.   Under the Barrett Administration, we haven't laid off any cops and we have done everything we can to successfully maintain pace with attrition and strength of our force on the streets.  The Police Department budget alone represents 41% of the entire 2015 city budget. In addition, this year the city will fund $39.5 million toward police-related pension costs. This has all been funded in the context of significantly declining state aid. I don't see Alderman Donovan engaging in the fight for additional state aid, having police paying a more equitable pension contribution or, for that matter, demanding tougher gun laws.  What I do see is an alderman who has more of an appetite for press attention than real solutions."