'We can look at cutting back:' In exclusive interview, Chief Morales says he's open to defunding talks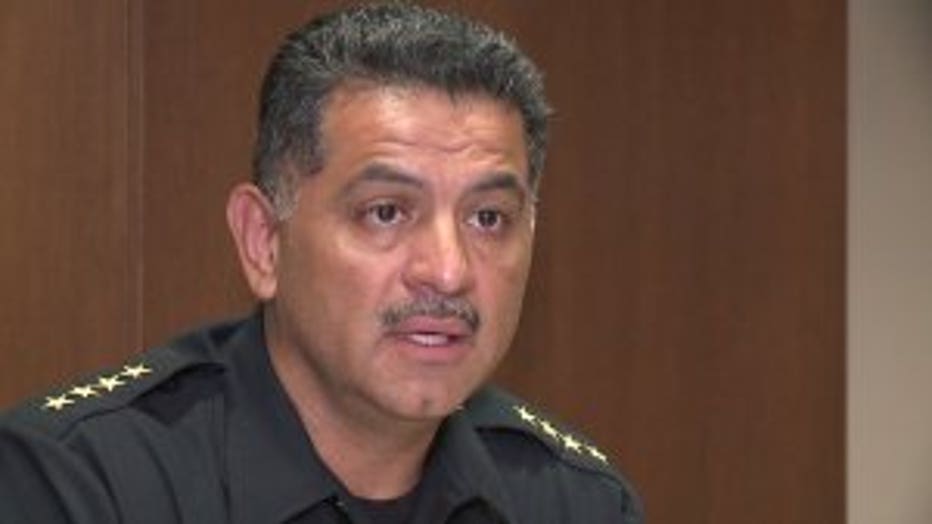 MILWAUKEE -- Milwaukee Police Chief Alfonso Morales issued a call for unity and peaceful conversations in an exclusive interview with FOX6 News Thursday, June 25 following unrest and anger toward officers and calls to defund the police. Chief Morales agreed to speak with us about the toll it's taken on the department.

Chief Morales and other top leaders said the last few weeks have been unprecedented -- revealing some officers are choosing to resign or retire early. Since May 26, the day after the death of George Floyd in Minneapolis, 26 members of the department, with various ranks, have submitted resignations and retirements. Morales said that's a lot within the last few weeks -- and said some have told him personally they've had enough during these times, and they'd rather move on.

"There's a lot of reasons to find why not to come to work, and they are still coming in, and I can't thank them enough," said Chief Morales. "It's important that you understand why you came on because that, at the end of the day, is what drives you."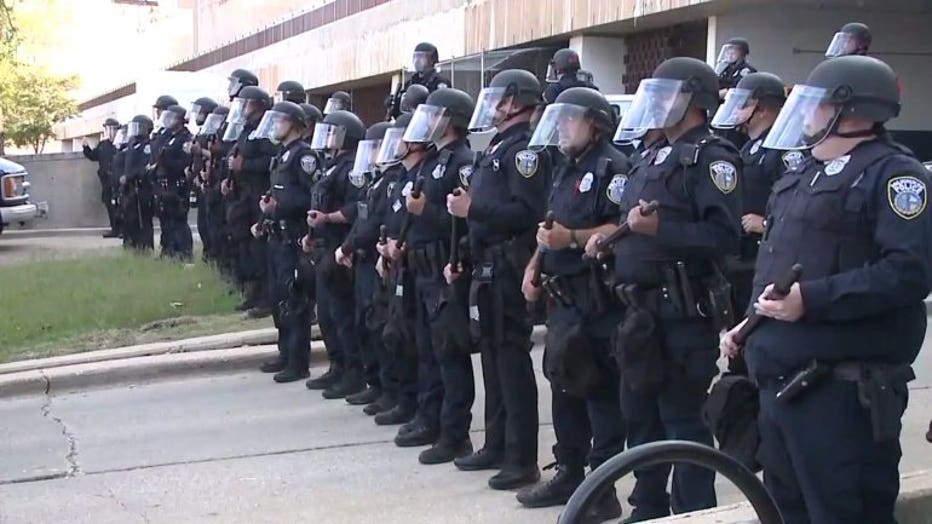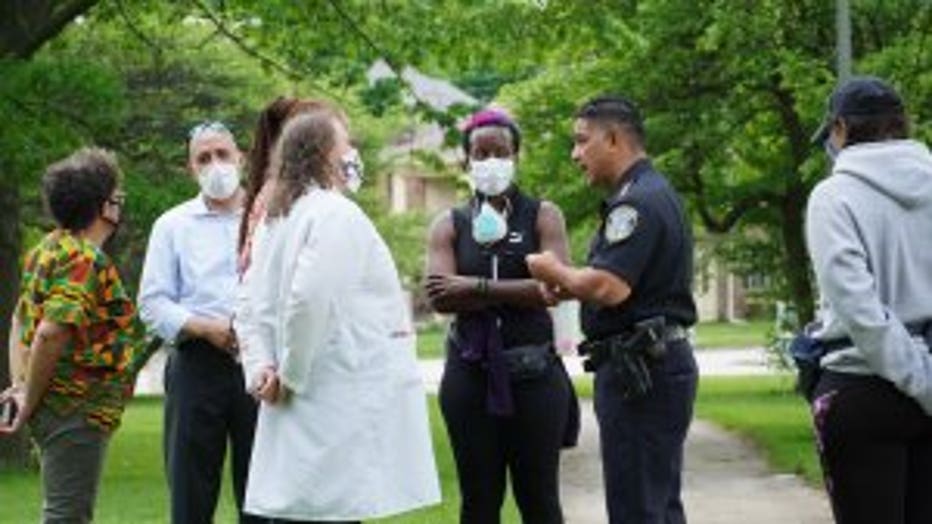 Milwaukee Police Chief Alfonso Morales meets with community leaders at Sherman Park (Courtesy: MPD)


Amid calls to defund police and reforms, Chief Morales said officers remain focused on protecting citizens and keeping the community save. He also offered a message for Milwaukee.

"This is a time where we have to quit casting stones at each and work together," said Morales. "Milwaukee was headed in the right direction, ending of 2019. 2020, with a number of different things that occurred, and not the City of Milwaukee, as much as our nation are causing us to separate. This is the time when we have to come together."

Chief Morales has remained vocal about the death of George Floyd.

"I'm outraged by the video of what I witnessed, and what you all have seen with what transpired in Minnesota," said Chief Morales.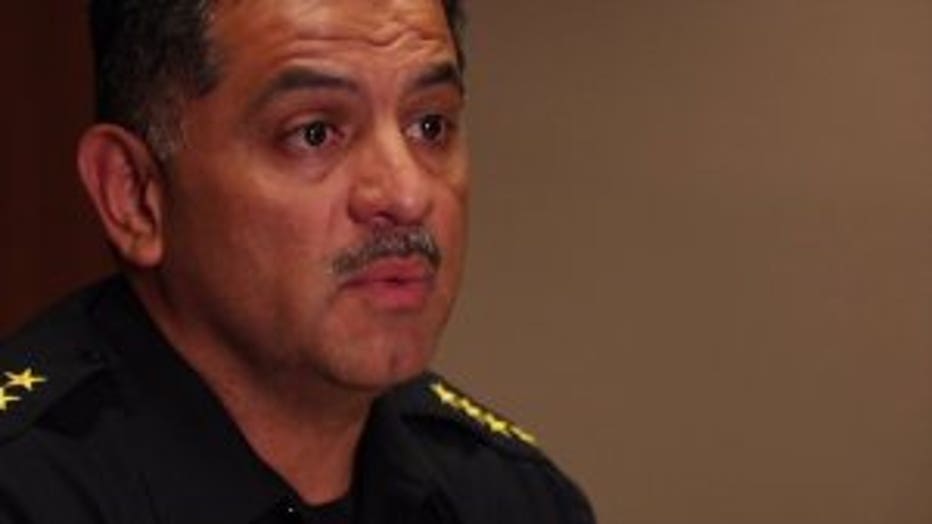 There have been calls to defund police departments nationwide. Almost half of the City of Milwaukee's entire budget goes to police, a total greater than the city's property tax. Chief Morales said he's open to defunding discussions, saying proposed cuts would likely bring longer response times and more.

"We can look at cutting different back at areas the department," said Chief Morales. "We've talked about our Sensitive Crimes Division. I've already removed a third shift from there from budget cuts from prior years going into this year, looking at how we're going to staff police districts."

"The department is definitely preparing for the possibility or notion that we will have less funding," said Assistant Chief Regina Howard. "Those 264,000 calls per year we take, we have to look at those calls and determine which calls are social service related and not crimes or police related calls."

Chief Morales drew criticism in early June over tactics used to disperse crowds after reported violence against officers. In a news conference, he compared officer safety to the Crucifixion of Jesus.

"Law enforcement across our nation," said Chief Morales during the news conference. "Law enforcement is being crucified."

They're words the chief said he stands by.

"I don't regret using the Lord and pushing it out," said Chief Morales. "I think this is the time we have to talk about that. There's so much hatred going on."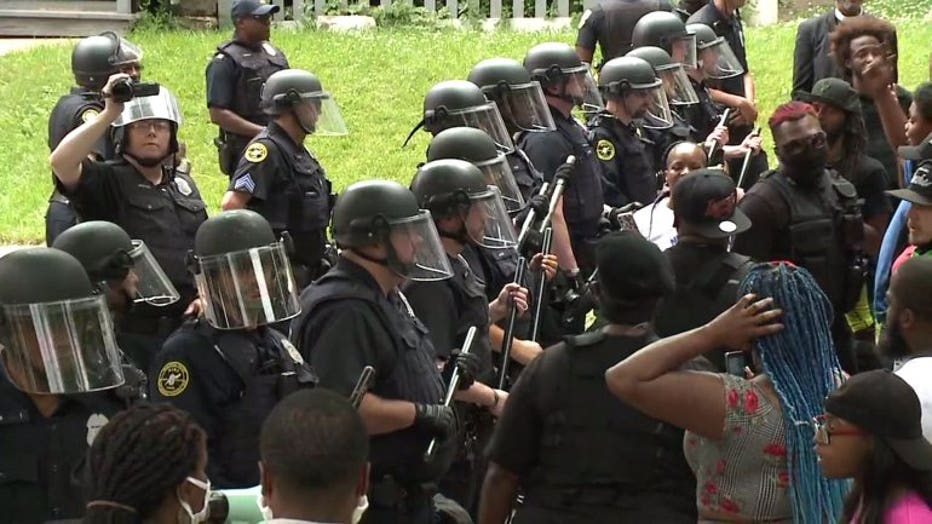 Morales said he hopes that hatred will lessen as the department works to bridge a divide and built trust.

"It's not a wrong time," said Chief Morales. "It's actually a good time to start looking at our faith, and look at ways not to cast stones, but at ways to listen to each other. Again, the two-way street. Listen more than act."