"We are absolutely thrilled:" Renovations planned for Miller Lite Oasis at Maier Festival Park


MILWAUKEE -- In preparation for Summerfest's 50th anniversary next year, one of the most popular stages at Maier Festival Park is getting a major facelift.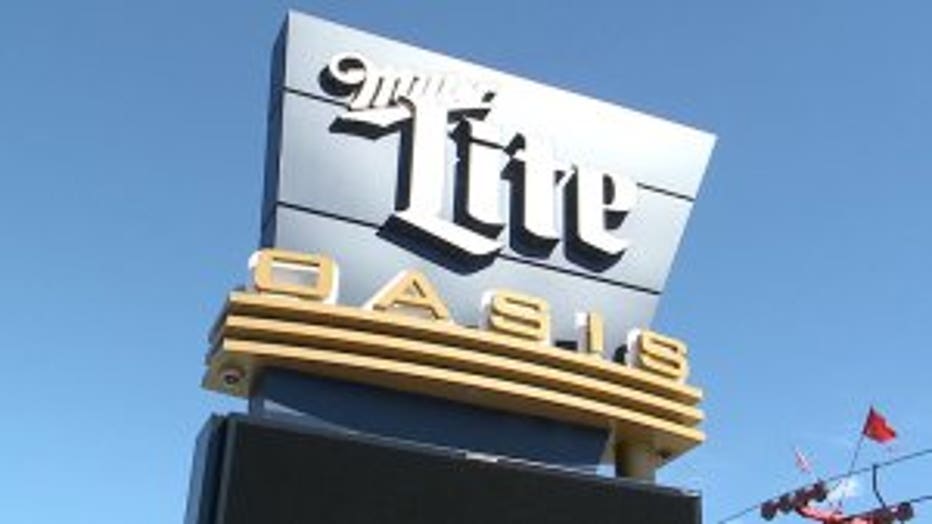 "Any new construction on these grounds is great news for everyone," Milwaukee World Festival President and CEO Don Smiley said. "Because it keeps it fresh."

Milwaukee World Festival, Inc. officials announced Monday, September 12th a multi-million dollar renewal of MillerCoors' longstanding partnership as the Official Malt Beverage of Summerfest and Maier Festival Park.

"It's something that's part of the community, and its the fabric of the community," said James Wright III, the General Manager of Wisconsin for MillerCoors. "It is a statement by MillerCoors that we're going to continue to invest in Milwaukee."

"It really keeps the festival on firm financial footing," Smiley said. "This festival will be in great shape for years to come, due in part because of this sponsorship deal."

As part of the agreement, MillerCoors will also support the renovation of the Miller Lite Oasis area. Improvements will include a facelift for the facade of stage, a new Miller Lite Brew House bar, video screen upgrades, new bar areas, expanded hospitality areas and a reconfigured marketplace and Summerfest retail store.




"The last time we touched the Oasis, I think it has been over ten years," said Wright. "We wanted to make sure that we kept the grounds the best possible place for consumers and music fans."

In addition to MillerCoors' major renovations on the Oasis area, Milwaukee World Festival will fund an overhaul of the Summerfest store, creating a permanent, walled-in building with air conditioning.

"At some point, we'll have totally rebuilt the entire grounds," said Smiley. "This is another step in that direction.

The upgrades are scheduled to be completed for the 2017 festival season and Summerfest's 50th festival.

PHOTO GALLERY



The renovation project will include:


The Miller Lite Oasis was last upgraded in 2006. Eppstein Uhen Architects and Hunzinger Construction Company have been selected to manage this latest project.

Summerfest 2017 – the festival's 50th edition – will take place June 28 – July 2 and July 4 – July 9 from noon until midnight and will be closed Monday, July 3.