Waukesha school bomb threat non-credible
WAUKESHA, Wis. - A bomb threat at Waukesha North High School was deemed non-credible by law enforcement on Wednesday afternoon, May 12. 
The school was evacuated shortly after 11 a.m. after an anonymous tip came through "Speak Up, Speak Out." Students were moved outdoors to the athletic field. 
The Waukesha Police Department reached out to the Milwaukee Police Department to conduct a sweep of the building.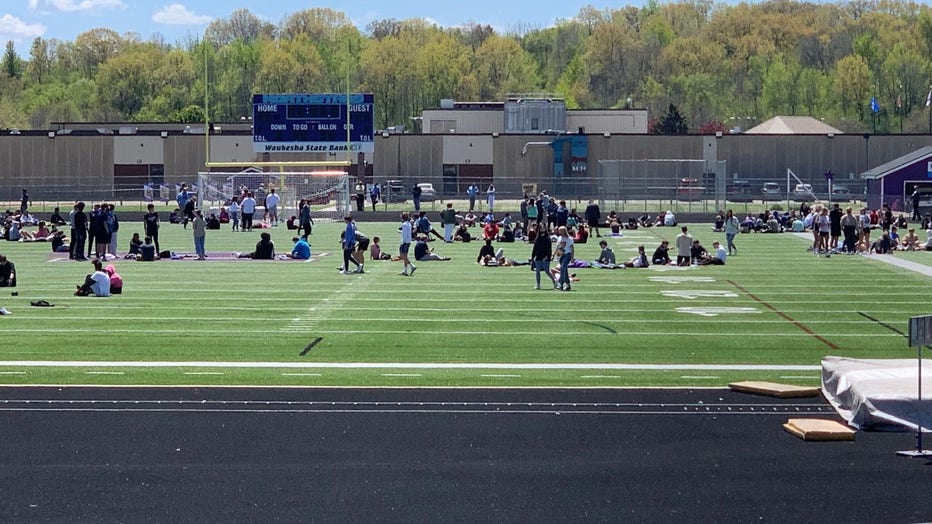 Students outdoors at Waukesha North HS after bomb threat
FREE DOWNLOAD: Get breaking news alerts in the FOX6 News app for iOS or Android
Around 1:30 p.m., police secured the perimeter, deemed the threat non-credible and the building safe for students and staff to return.
"I couldn't believe it. I couldn't believe something like that was going on here," said Areanna Walker, parent.
Worried parents rushed to the school, where students waited on bleachers and the football field.  
"It's not only the threat of the bomb, it's like, what else could possibly be going on, you know? It could be used as a diversion," said Walker.
Walker's daughter is a ninth-grader.
"She called me in quite a panic. It seems like a lot of the kids are kind of taking it nonchalantly, but you never know what could happen," said Walker.
Parents were advised not to pick up their children while police conducted their sweep.
Students were able to return to class Wednesday afternoon.
"Obviously, I trust the school district, and I trust the school, but also there are crazy kids out there," said Walker. "All the stories that you hear in all different places and last year at South, and what happened with the actual shooting that was about to take place, you can't be too careful."