Waukesha police thank law enforcement agencies, hundreds of volunteers who helped bring missing boy home
WAUKESHA -- The family of 10-year-old Andrew Ounkham, along with the Waukesha Police Department and Waukesha Fire Department are thanking the hundreds of volunteers and law enforcement officials that helped search for Ounkham Sunday, October 2nd and Monday, October 3rd.

Andrew Ounkham was found safe Monday, 18 hours after he ran into a corn field near his home in Waukesha on Sunday afternoon.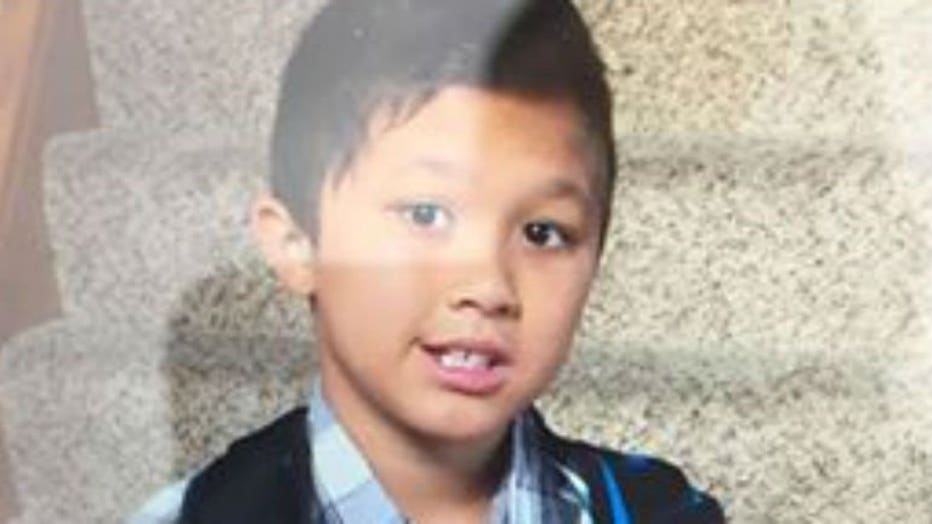 A teenage boy and his friend, students at Waukesha West High School spotted Andrew Ounkham near Green Country and Saylesville Road in Waukesha on Monday morning -- amid the massive search. That's about a mile-and-a-half from Andrew's home. The teen immediately called 911 (listen below) -- and the 911 operators called the command post.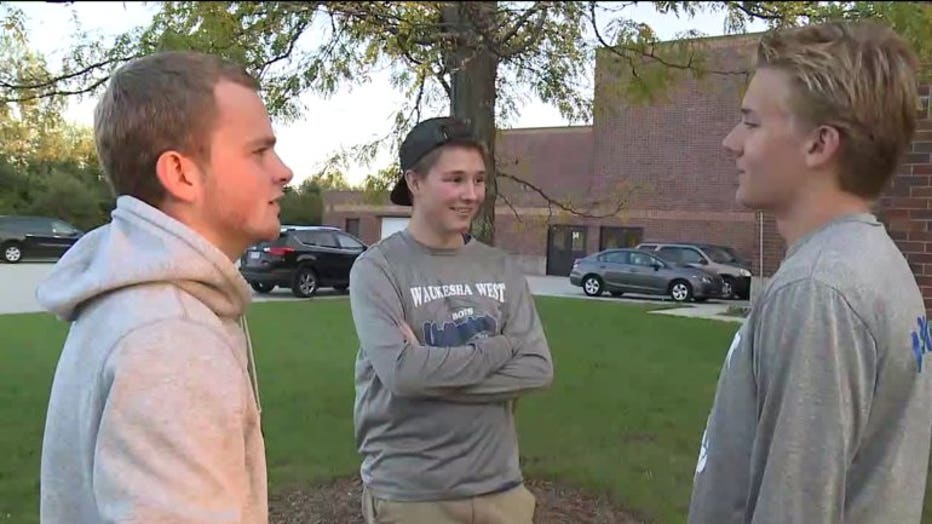 Waukesha West teens who found Andrew Ounkham


A message was sent to the Wisconsin State Patrol. They met with the teen who had identified Andrew -- and went with that person to the area. They located Andrew, "scooped him up" and brought him back to the roadway.

A short time later, Andrew's parents identified him -- and it was determined he was safe.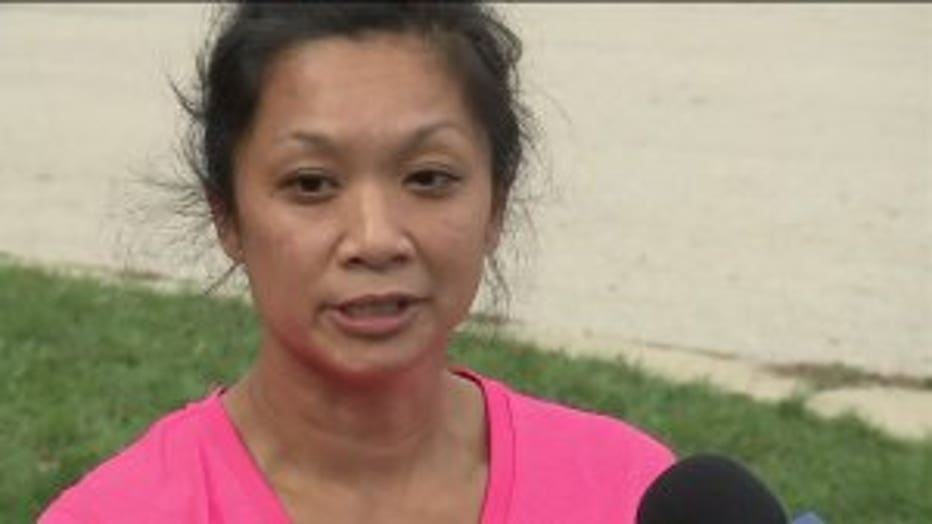 Fadara Ounkham said she was watching Andrew ride his scooter outside their home on Sunday afternoon. She went inside to turn on the dryer and when she came out -- he was gone.

Fadara Ounkham, spoke with reporters on Monday afternoon -- and said her family is extremely grateful for the unexpected outpouring of support amid the massive search and after her son was found safe.

"It's overwhelming and unbelievable how many people showed up. I really want to thank everybody, you know, for going out of their way. People brought water. They brought their car for lights. Everyone was up all night -- their perseverance to look out for Andrew. And, you know, this is the way our world should be -- everybody watching out for each other," said Fadara Ounkham.

After Andrew Ounkham was reported missing, local law enforcement, members of the Wisconsin Civil Air Patrol and even members of the Wisconsin National Guard took part in a massive search that continued overnight into Monday morning.

First responders utilized K-9 officers, a drone, a fire engine ladder and heat sensing technology in their search.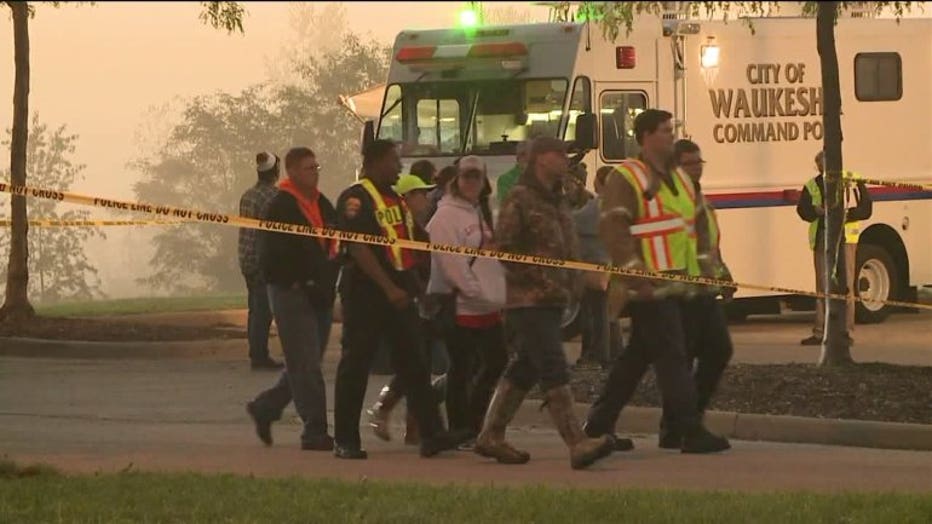 Search for Andrew Ounkham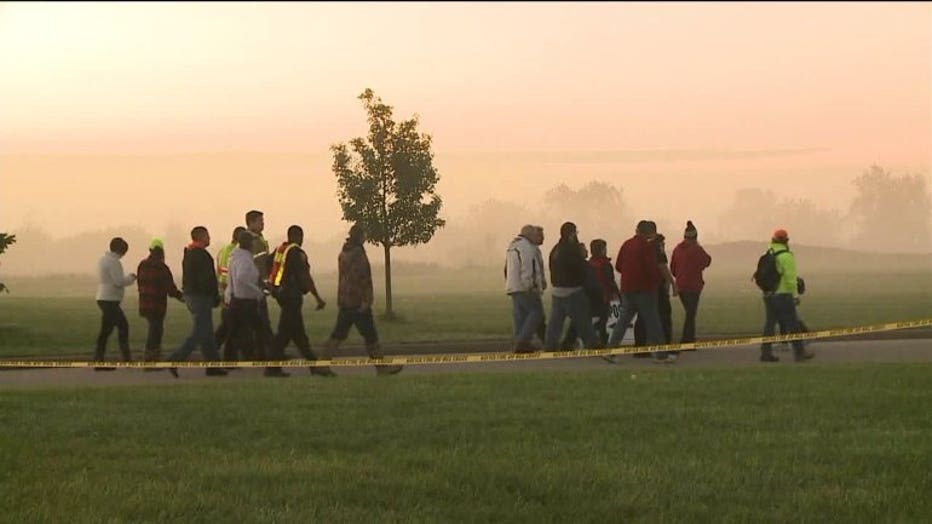 Search for Andrew Ounkham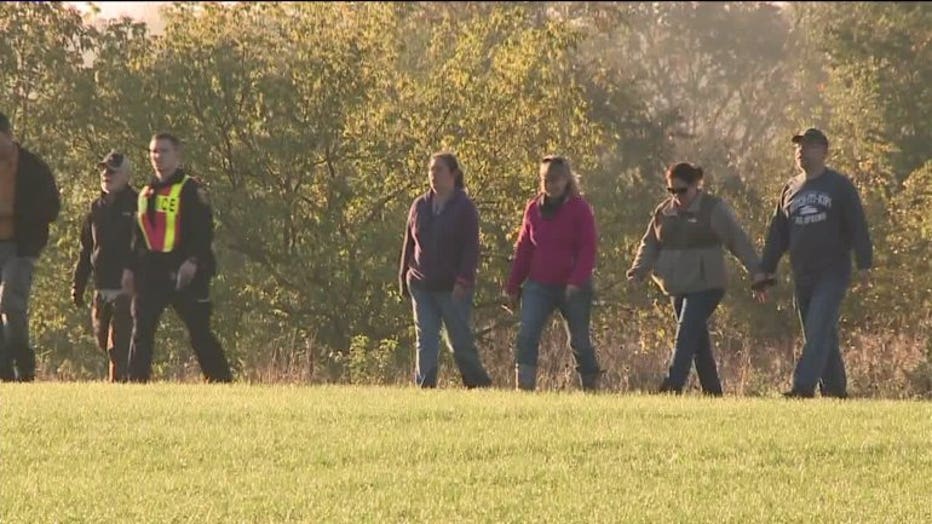 Search for Andrew Ounkham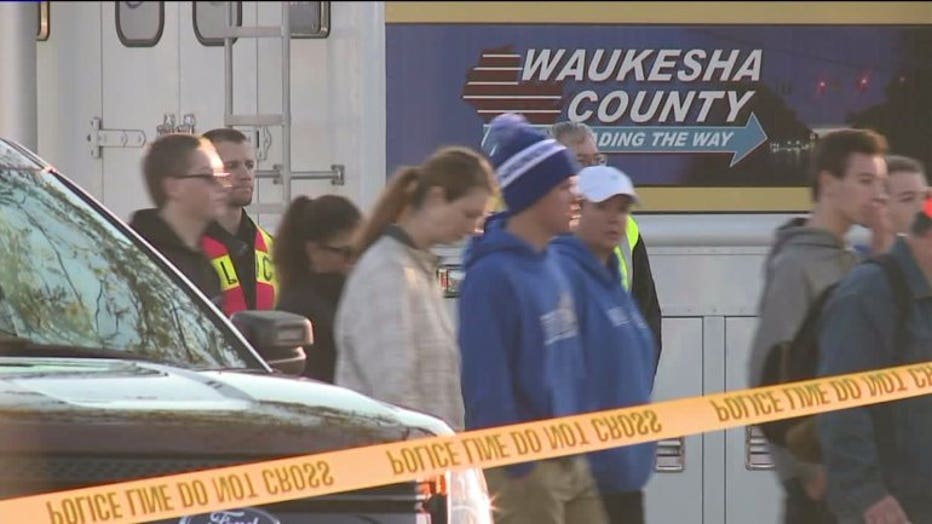 Search for Andrew Ounkham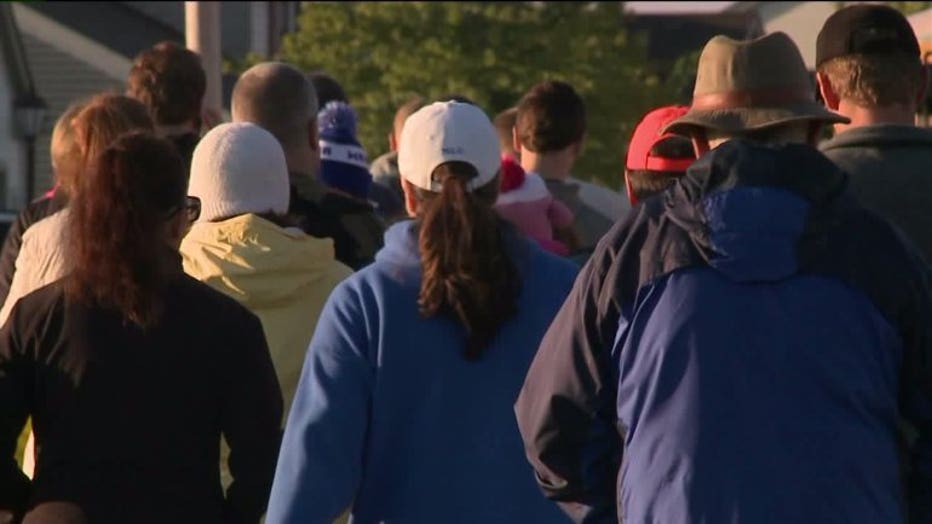 Search for Andrew Ounkham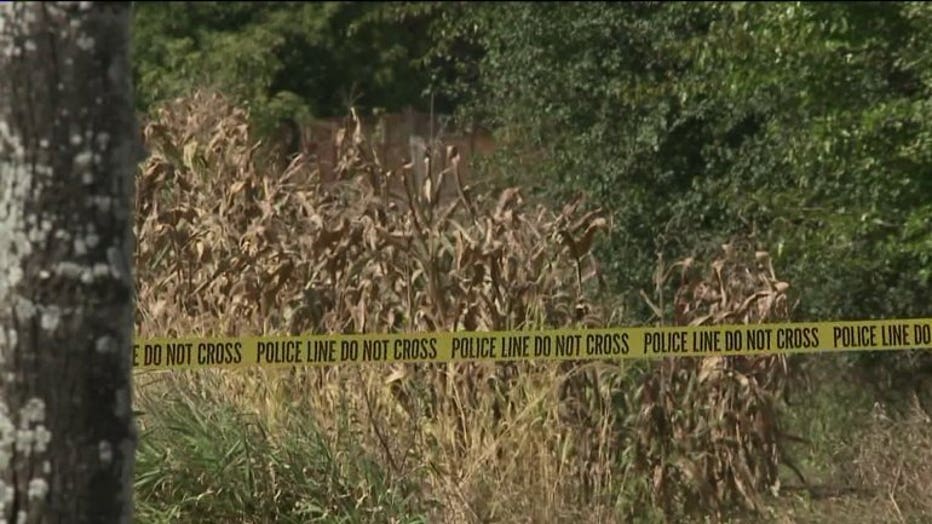 Search for Andrew Ounkham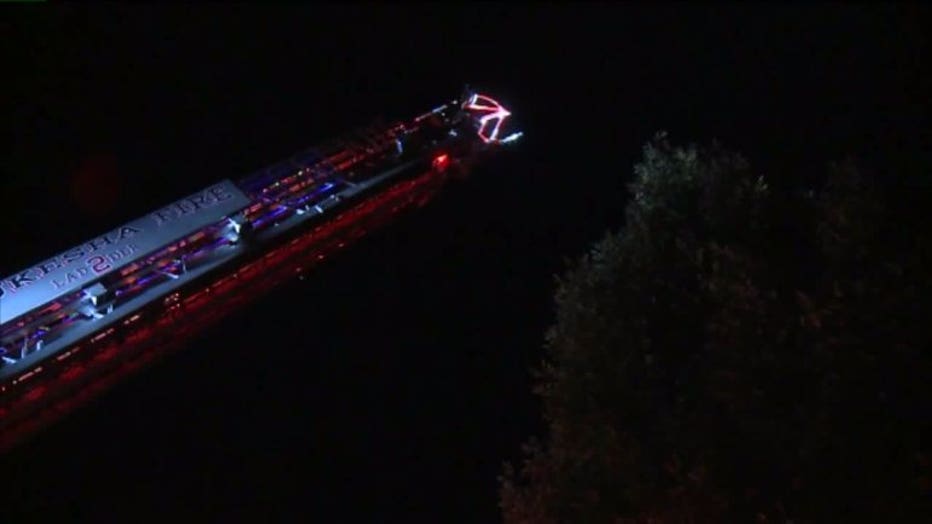 Search for missing 10-year-old boy in Waukesha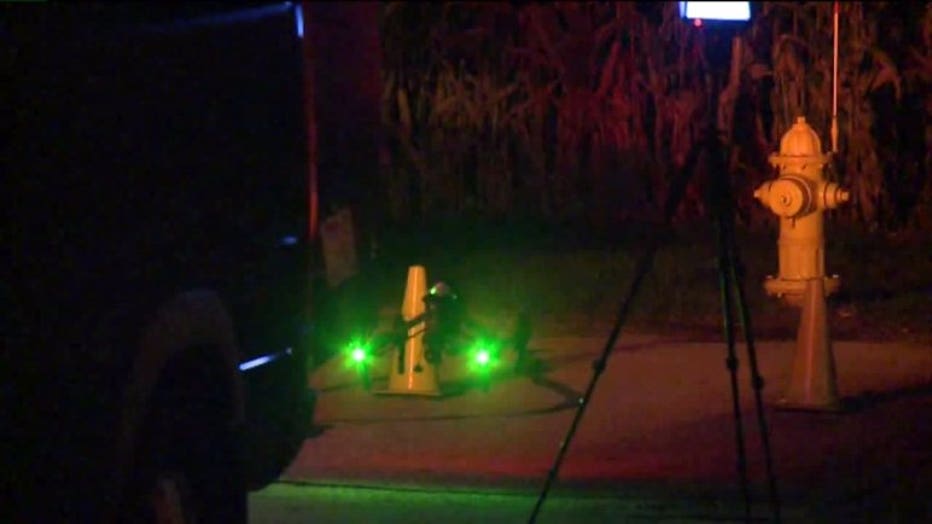 Drone used to search for missing 10-year-old boy in Waukesha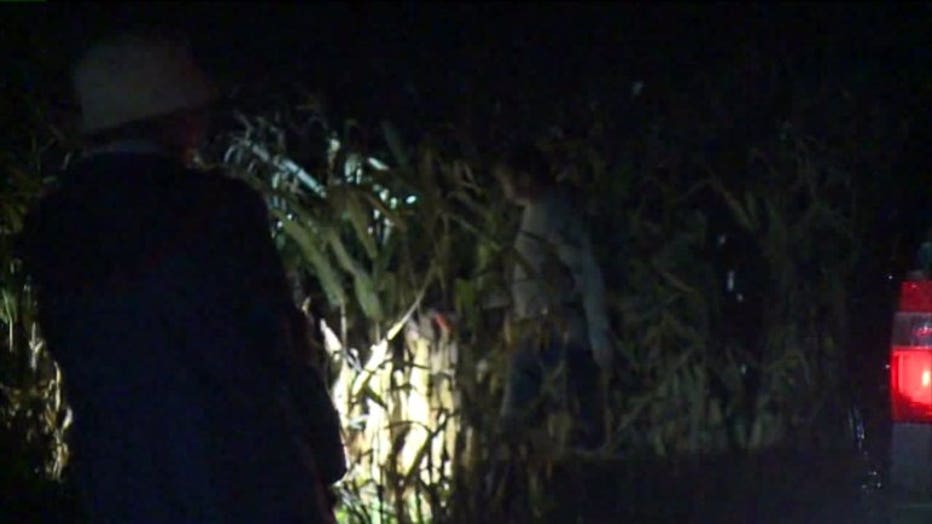 Search for missing 10-year-old boy in Waukesha


Hundreds of volunteers took part in the search for the non-verbal boy who has autism both Sunday evening/night and Monday morning.  At one point, neighbors locked arms and walked through the field. Police asked that they search their neighborhood with flashlights, and leave the corn field to law enforcement.

According to police, the search area covered approximately three square miles of corn fields, streams and thick wooded areas with little or no roads.

Because of this difficult terrain, specialized search teams were requested and others simply responded to the area to help search for the boy.

Overnight Sunday, police asked the public not to search as it could be dangerous in the dark -- but Monday morning, hundreds of people came out to help.

Waukesha police are also thanking the Waukesha School District for providing Waukesha West High School for a staging area and the Waukesha Park and Recreation Department for providing the park shelter as a safe place to run the command post.

Furthermore, police are thanking the administrators of each public safety agency that dedicated manpower and resources to the search:

Waukesha County Sheriff's Department

Southeast Wisconsin Incident Management Team

Wisconsin State Patrol

Racine County Sheriff's Department

Town of Waukesha Fire Department

Milwaukee Police Department K-9 Unit

Glendale Police Department

New Berlin Police Department

New Berlin Fire Department

Menomonee Falls Police Department

Wauwatosa Police Department

Ozaukee County Sheriff's K-9 Unit

Pewaukee Fire Department

Sussex Fire Department

Village of Stone Bank Fire Department

Town of Brookfield Fire Department

Oconomowoc Fire Department

Town of Vernon Fire Department

Town of Big Bend Fire Department

Wisconsin Department of Natural Resources (DNR)

Wisconsin K-9 SOS

Wisconsin Civil Air Patrol- Fixed Wing Aircraft

Wisconsin National Guard- West Bend Air Support Unit - Blackhawk Helicopter

Washington County Sheriff's Department

Whitewater Area Mounted Search Team and Rescue (WAMSTAR)

Salvation Army Disaster Response Services

National Center for Missing and Exploited Children (NCMEC)