Waukesha Christmas Parade attack suspect bound over for trial, new charges
WAUKESHA, Wis. - Darrell Brooks, accused in the Waukesha Christmas Parade attack that left six people dead, appeared in Waukesha County court on Friday, Jan. 14 for his preliminary hearing on dozens of new charges in an amended complaint. 
Brooks now faces 77 charges in all including the following: 
First-degree intentional homicide (six counts)

First-degree recklessly endangering safety (61 counts)

Hit and run-resulting in death (six counts)

Felony bail jumping (two counts)

Misdemeanor battery (two counts)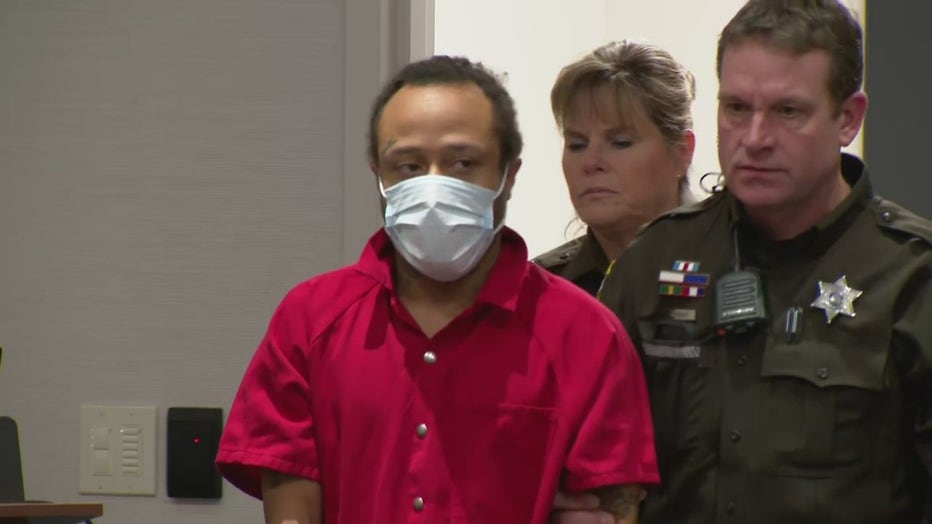 Darrell Brooks in court, preliminary hearing
In court Friday, Detective Thomas Casey, the lead investigator in this case, testified in the preliminary hearing. Casey told the court there are more than 60 video evidence files in the investigation – including videos from citizens, businesses, and city-owned cameras. 
The detective also described the moments when dozens of people were struck and killed on the parade route. Casey said at no time did Brooks stop to check on anyone hit. 
"When I saw him he was doing maybe 5 miles an hour when he was at the west end of the route, he was going maybe 40 to 50 miles an hour." )
Detective Thomas Casey was helping with traffic control during Waukesha's annual Christmas Parade last November. He was among the first to come in contact with 39-year-old Darrell Brooks. 
"The vehicle driving into me it was a slow speed at that point eventually the vehicle made contact with me and I was pounding on the hood yelling for it to stop which it did not," said Detective Casey.
Detective Casey says officers did all they could. 
SIGN UP TODAY: Get daily headlines, breaking news emails from FOX6 News
"Eventually speed increased where I could not keep up with it," he said.
During his Friday preliminary hearing, a Waukesha County commissioner found probable cause against Brooks -- meaning he will be heading to trial. 
Brooks is charged with the death of six people. He's now also charged for injuring dozens more. 
An amended criminal complaint includes 71 additional charges against him. 
detective casey gave chilling details from witnesses. 
"At one point you can see the vehicle slowing down to get somebody off the windshield of the car there was one witness that Mr. Brooks actually had his head out the window trying to see around the people," he said.
Brooks' defense attorney highlighted his marijuana use and that Brooks could not look at images of the tragedy after his arrest. 
At one point telling detectives to stop showing them to him. 
"Lastly Mr. Brooks indicated to one of the detectives I 'didn't mean to kill nobody.' End quote," he said.
Detective Casey says an inspection of the suspect vehicle found there was nothing mechanically wrong with the SUV that would have prevented Brooks from stopping. 
We've learned some victims in the tragedy were in the courthouse but did not want to make a statement today. 
Brooks will be back in court on Feb. 11th for his arraignment.
If Brooks is found guilty of just one of the intentional homicide charges, he'll face a mandatory life sentence.