West Allis officer, suspect exchange gunfire, suspect kills himself
WEST ALLIS, Wis. - One person is dead from a self-inflicted gunshot wound after exchanging gunfire with a West Allis police officer during a traffic stop Thursday night, Jan. 13. 
According to police, at approximately 10:20 p.m. the West Allis Police Department received a call regarding a male party who had pointed a firearm at the caller and the male party was now driving to the area of S. 116th Street and W. Greenfield Avenue.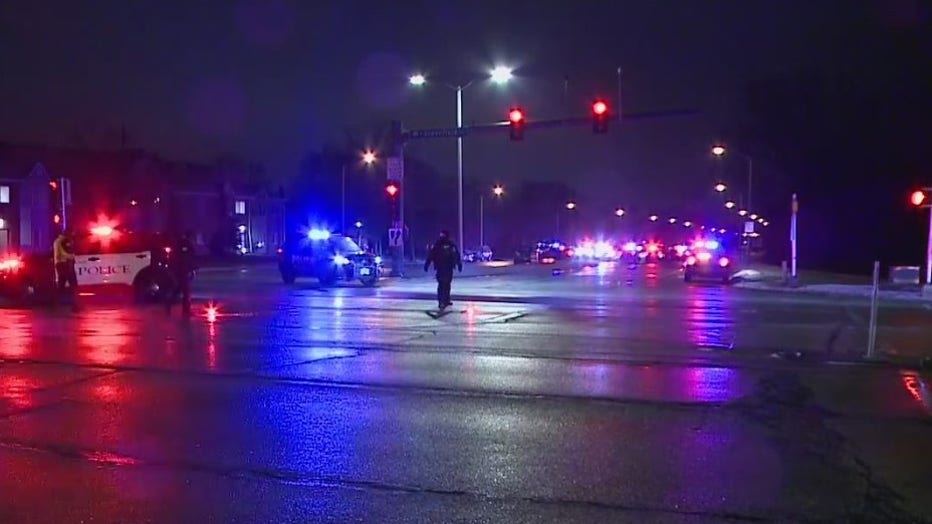 A West Allis Police Officer located the vehicle and stopped the vehicle in the area of 116th and Greenfield Avenue.
During the stop, the male driver of the vehicle shot at the officer, and the officer returned fire. 
The male ran from the area of the traffic stop to an apartment in the area of 116th and Greenfield Avenue.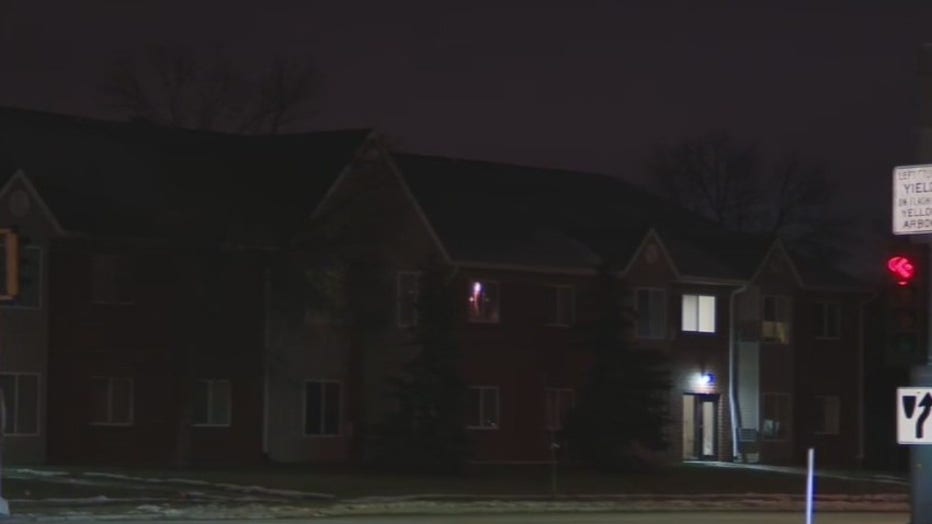 Officers set up a perimeter outside the apartment. While officers were on the perimeter of the apartment, a gunshot was heard and the male was located deceased with an apparent self-inflicted gunshot wound. 
No officers were injured as a result of the incident. 
"I was flabbergasted, to be honest. Very surprised," said Deborah Faust.
She was startled Thursday night when police showed up on her doorstep:
"I have a note on the door, 'knock hard' and he made me jump," she said.
SIGN UP TODAY: Get daily headlines, breaking news emails from FOX6 News
A witness who took this video says he heard three gunshots; dozens of squads arrived soon after, blocking the intersection for six hours.
No one answered when we knocked Friday. Faust says, she wasn't even sure anyone was living there:
"Unless there's an open one that had not been filled – I had no idea," she said.
No officers were injured during this incident.
Oak Creek police will lead the investigation, as it's an officer-involved shooting.
The medical examiner has not found next of kin and is not releasing the name of the suspect at this time.
The investigators urge any eyewitnesses or witnesses that may have heard something to come forward or to contact them at the City of Oak Creek Police Department, 414-762-8200. There is no threat to the community at this time.