Waukesha County Sheriff: Man shot, woman injured after hours-long standoff with authorities


WAUKESHA COUNTY -- A man and woman are in custody after an hours-long standoff that caused a full freeway closure on Tuesday evening, June 4. The Waukesha County sheriff is praising his officers for minimizing the harm done to the suspects.

Law enforcement shut down I-94 and State Highway 67 for more than five hours Tuesday -- while they tried to talk the suspects into surrendering.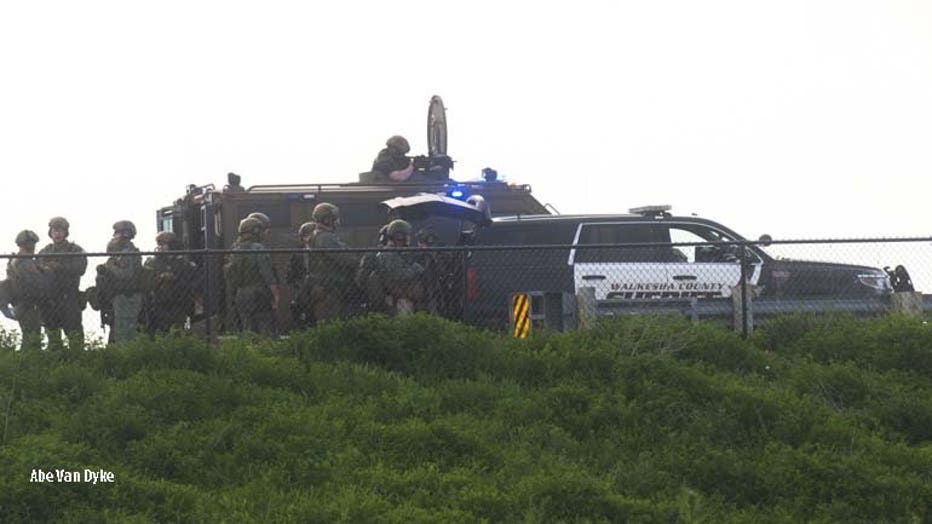 The scene stretched miles -- and brought a community to a standstill.

Waukesha County Sheriff Eric Severson said the incident all began around 4:20 p.m. Tuesday when a Wisconsin DNR warden was actively pursuing a stolen vehicle in the Town of Eagle. A pursuit was underway.

The pursuit continued northbound on WIS 67 where law enforcement deployed tire deflation devices. As the vehicle approached I-94 on WIS 67, the suspect driving the van apparently pointed a firearm at law enforcement. A deputy fired at the suspect -- and the minivan stopped a short while later on northbound WIS 67 on the I-94 overpass.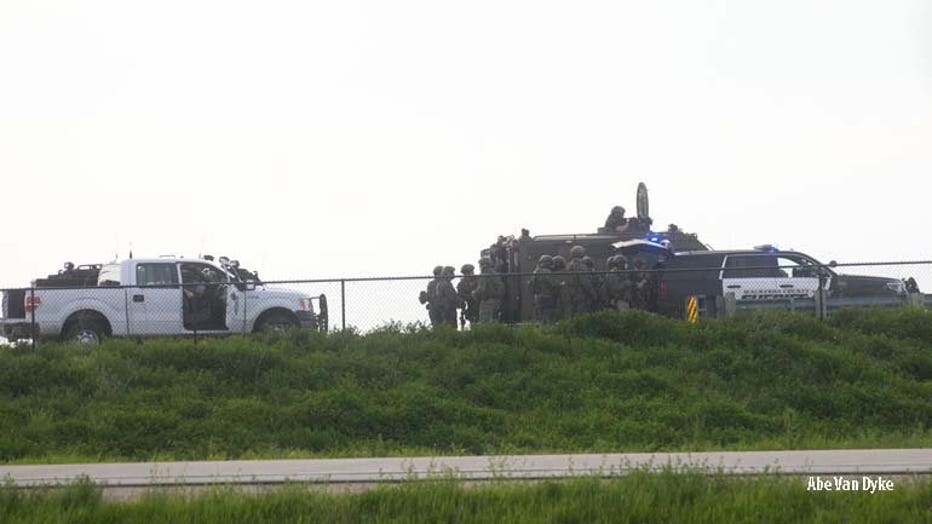 Standoff near Oconomowoc (PHOTO: Abe Van Dyke)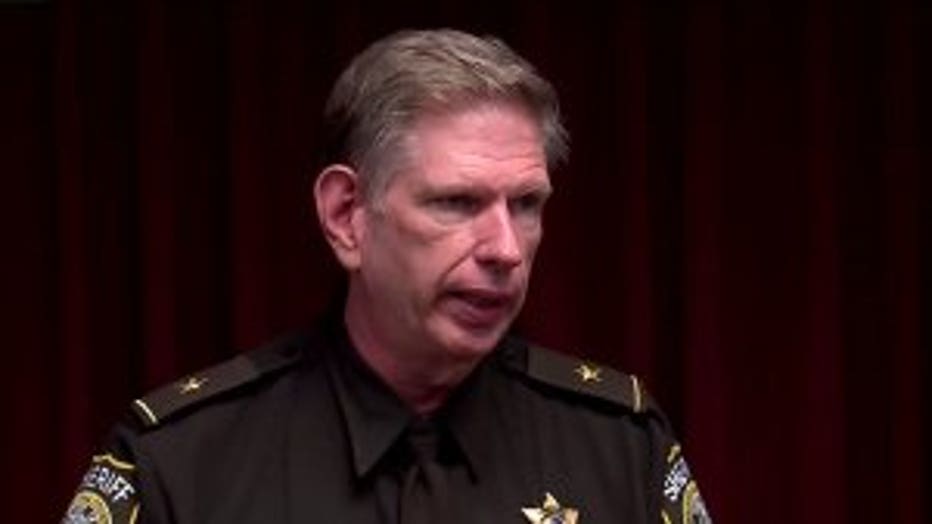 Waukesha County Sheriff Eric Severson


Sheriff Severson said the suspects inside the minivan refused to comply with law enforcement and demanded to speak with a negotiator.

"The man barricaded himself in the vehicle and indicated he was holding a female hostage," Severson said.

The Waukesha County Tactical Enforcement team engaged in a lengthy negotiation with the male suspect.




Sheriff Severson said after more than five hours of negotiations, the male suspect refused to comply. At that point, tactical gas was deployed into the vehicle. The male fled the vehicle with the female -- his gun pointed at her. As the man fled, two tactical officers fired -- striking the man twice.

The female continued to run onto I-94 and would not comply with officers' commands to surrender. Officials say the female resisted tactical officers and was taken into custody with a struggle.

"During that struggle, it is believed the woman stabbed Waukesha County K-9," Severson said.




K-9 Justice was transported to an emergency veterinary clinic -- and was released following treatment on Wednesday morning.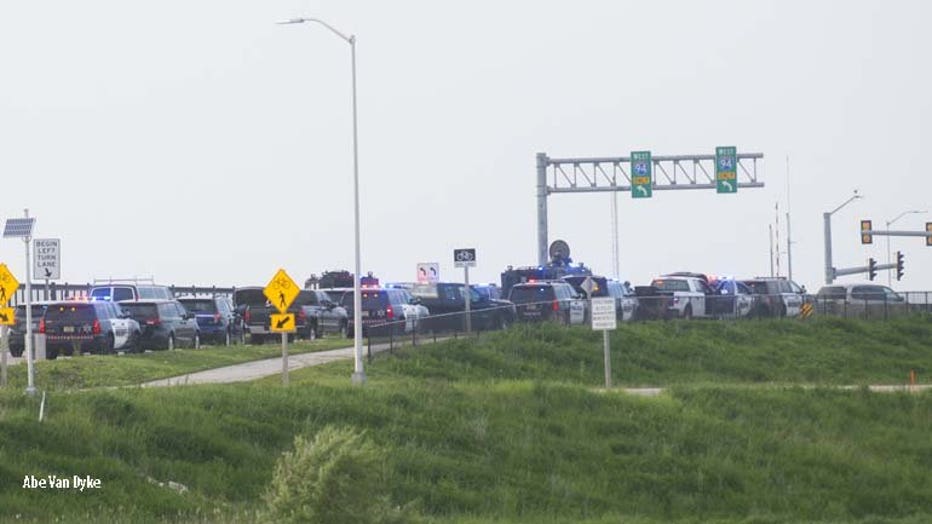 Standoff near Oconomowoc (PHOTO: Abe Van Dyke)


The male subject was transported to a hospital and remains in critical condition. The female remains in stable condition. Again, both remain in custody.

"It's really a testament to my deputies and the tactical officers and firefighters working together," Severson said.

Investigators have not said what charges the man and woman could face. No other officers or community members were hurt in this incident.

This incident remains under investigation by the Wisconsin Justice Department DCI and the Waukesha County Sheriff's Department. If you have information that could help authorities in this matter, you are urged to call 414-227-2100.




Again, WIS 67 reopened to traffic after investigators cleared the scene shortly after 11 a.m. on Wednesday.

PHOTO GALLERY



The Waukesha County Sheriff was assisted by the following agencies; City of Oconomowoc Police, City of Waukesha Police, City of New Berlin Police, City of Delafield Police, City of Brookfield Police, Village of Summit Police, Village of Mukwonago Police, Village of Menomonee Falls Police, Village of Chenequa Police, Village of Oconomowoc Lake Police, Village of Butler Police, Town of Oconomowoc Police, Federal Bureau of Investigation, Wisconsin State Patrol, Wisconsin Department of Natural Resources, Milwaukee County Sheriff's Office, Western Lakes Fire District, Hartland Fire Department, Waukesha County Highway, Waukesha County Communications, Wisconsin Department of Transportation and Aurora Summit Hospital.