Watertown Plank Rd. to close long-term at Hwy. 45 starting Sunday
WAUWATOSA (WITI) -- Drivers should take note that Watertown Plank Rd. will close long-term under Highway 45 starting at 7 p.m. on Sunday, January 5th.

Construction on the full Zoo Interchange will ramp up and the following additional closures will occur:


**These closures will be in effect until late 2014.

The Hwy. 45 southbound exit ramp to westbound Watertown Plank Rd. will remain open until July. The Watertown Plank Rd. entrance ramp to northbound Hwy. 45  closed in early fall 2013 -- and will remain closed until late 2014.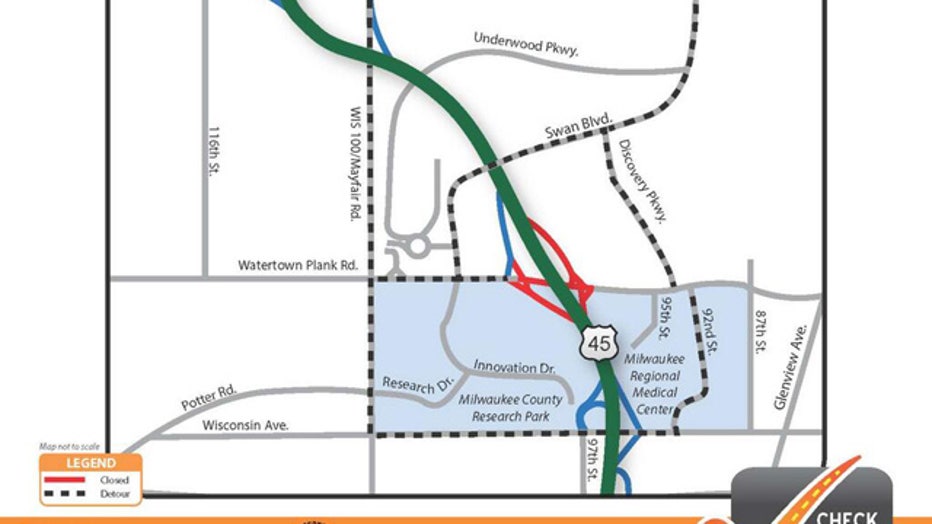 The Wisconsin Ave. and North Ave. interchanges, Hwy. 100, Bluemound Rd., Wisconsin Ave., Swan Blvd and Discovery Parkway will provide access around the closures throughout 2014.