Water receding on part of northbound I-94 in Kenosha Co.
KENOSHA CO. (WITI) -- The two right lanes of northbound I-94 just north of Highway C and south of State Highway 50 in Kenosha County were temporarily flooded and shut down on Monday morning, April 8th. But as of noon, that water is receding. Officials say all lanes should be open by 12:30 p.m.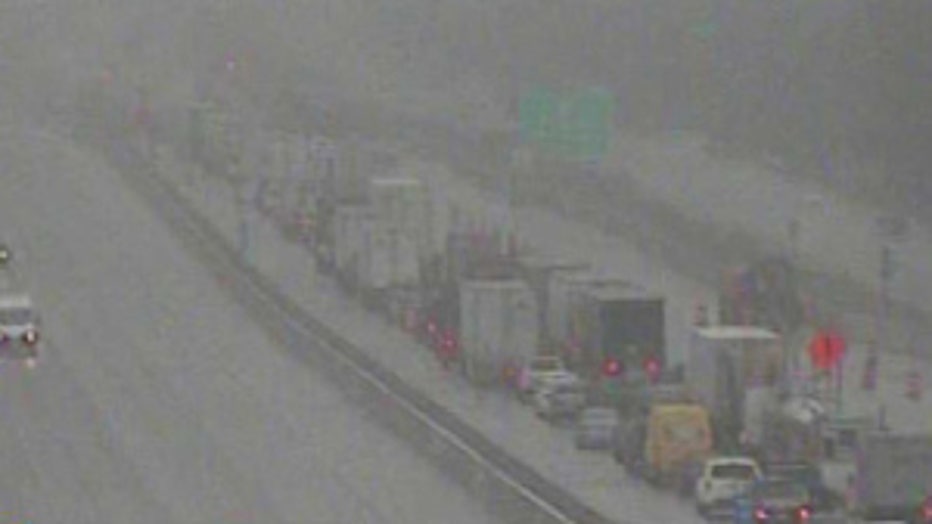 Traffic hd been reduced to just one northbound lane in the affected area.

If the water is still an issue and you're trying to get to Hwy. 50, the East Frontage Rd. can be used. However, the on-ramp for northbound I-94 at Hwy. 50 is closed.

Alternate routes for through traffic would be State Highway 31, Highway 45 or east to County Highway north to State Highway 158 and use the on ramp for northbound I-94.



 Monitor FOX6 News and FOX6Now.com for updates on this developing story.

We expect this delay to continue for the next 3 hours until equipment arrives to rectify whatever road construction issue is causing the flooding.