Watch: We Energies peregrine falcon camera goes live on Monday, May 1st
MILWAUKEE -- The We Energies peregrine falcon camera will be live for the season starting Monday morning, May 1st at sunrise.

The camera is currently focused on the nest box at the Valley Power Plant in downtown Milwaukee where three eggs are expected to hatch any day. The live feed will be rotated to other We Energies sites as hatching occurs elsewhere. Peregrine falcons have laid eggs at five We Energies power plants this spring.

CLICK HERE to view the Peregrine falcon live streaming webcam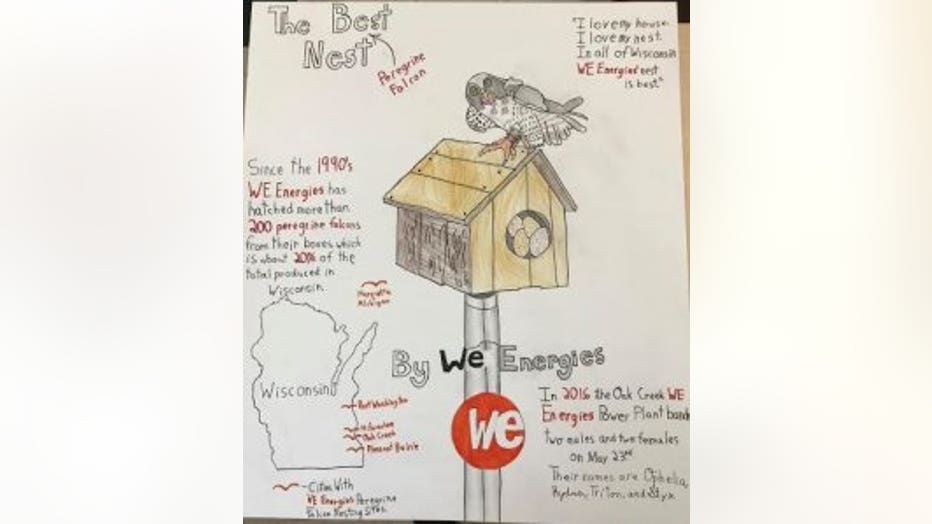 Entry from Meadowview Elementary School in Oak Creek


Meanwhile, two lucky classrooms have been selected as winners in our peregrine falcon poster contest.

The winners are Mike Patneaude's fourth-grade class at Meadowview Elementary School in Oak Creek, and John Ganey's sixth-grade class at Trinity Lutheran School in Waukesha. Both classes win field trips to falcon bandings later this spring where they'll also get to name the chicks.

We Energies has been involved in Wisconsin's peregrine falcon recovery effort since the early 1990s. More than 230 peregrines have hatched at We Energies power plants.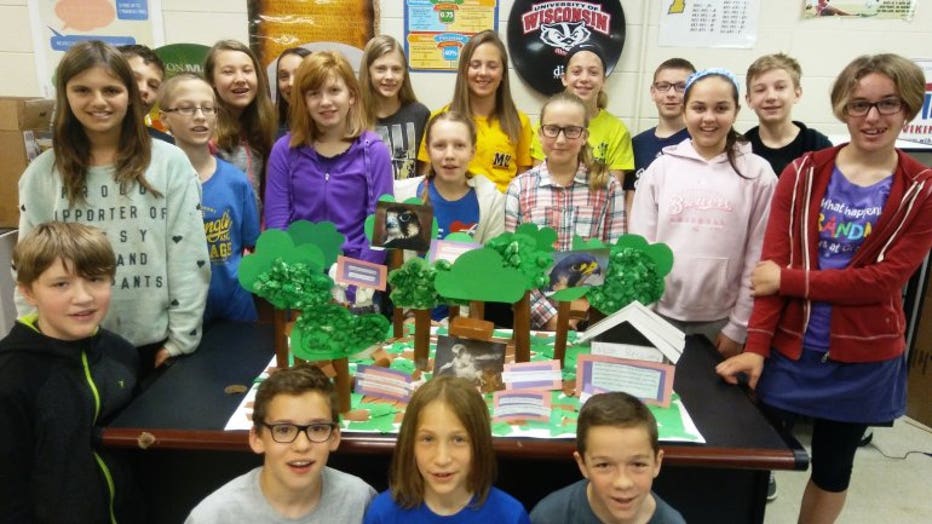 Entry from Trinity Lutheran School in Waukesha