Watch: Rep. Gwen Moore, Mayor Tom Barrett come together to oppose GOP tax plans


MILWAUKEE -- Milwaukee Mayor Tom Barrett joined Congresswoman Gwen Moore Monday, November 20th to oppose the Republican tax plans moving through Congress.

They said plans to eliminate deductions for state income tax, mortgage payments and other expenses will hurt Wisconsinites.

 

Republicans say the plan includes a doubling of the standard deduction for individuals and married couples will lead to a broad cut at every income level.

"The personal exemptions are much more worthwhile or valuable than doubling the standard deduction for a lot of families. Depends on people's circumstances," Rep. Gwen Moore, D-Wisconsin said.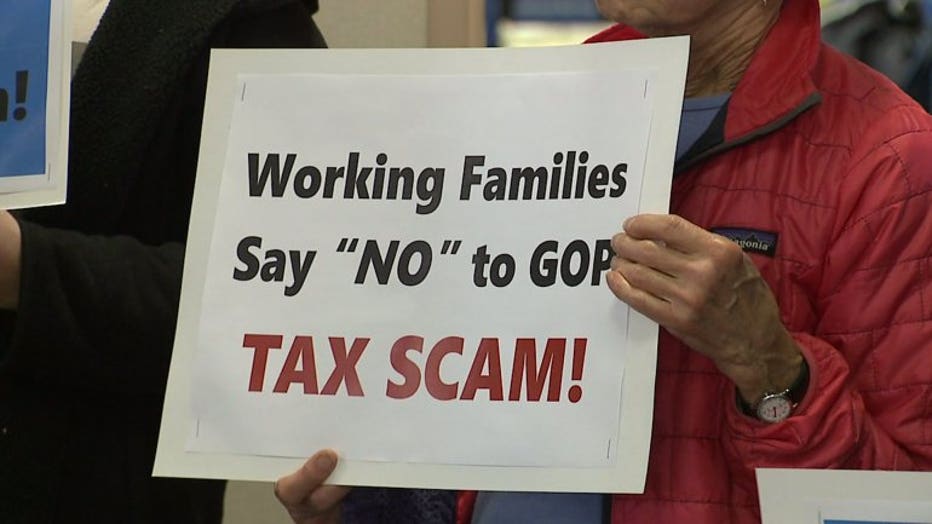 Meanwhile, Barrett complained the GOP bills would lower the corporate tax rate from 35 percent to 20 percent. He noted Wisconsin lost manufacturing jobs in 2016 despite the elimination of the state's manufacturing and agricultural tax years ago.

Senator Ron Johnson, R-Wisconsin said he opposes the Senate tax reform plan, saying it doesn't treat small businesses as well as corporations.