Watch out for scammers in aftermath of tornado near Chetek, Barron County sheriff says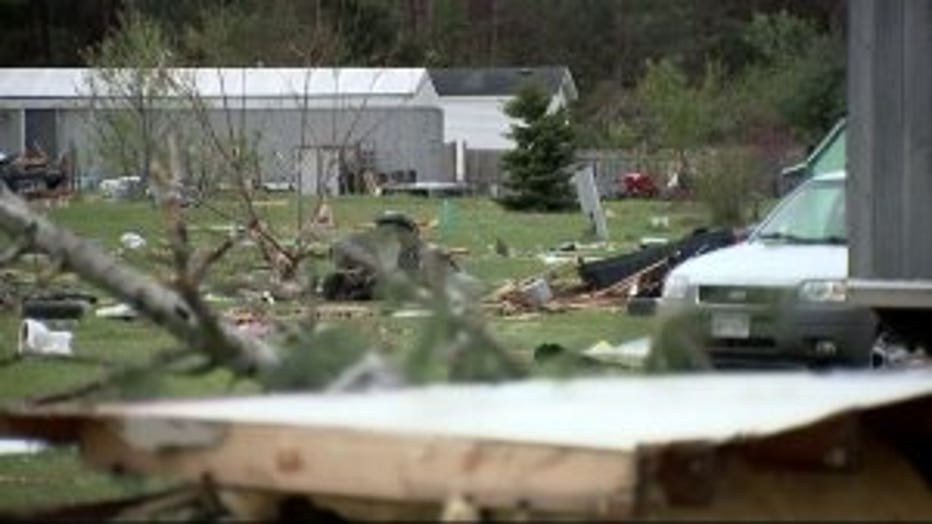 Tornado damage near Chetek


CHETEK -- On Thursday, May 18th, two days after dozens of homes were destroyed by a tornado in Barron County, near Chetek, residents continued to work to put the pieces back together, as officials issued a warning about scammers.

Thursday was a chilly day in Chetek, but it was dry, which was most important as the cleanup continued. Governor Scott Walker on Wednesday declared a State of Emergency in Barron, Rusk and Jackson counties.

Debris still littered the ground inside the Prairie Lakes Estates mobile home park. One person was killed, 25 injured, and nearly 40 homes were destroyed by the tornado. The National Weather Service said it was a strong EF2.

FOX6 News on Thursday learned the mobile home park's owners plan to rebuild.

"It's a nightmare. We're very lucky we didn`t lose more lives.  A lot of people were hurt.  A lot of people went to the hospital," Elvira Gagner, park owner said.

Gagner said the mobile home park was her dream come true.

"When I was a real young person, I always wanted to do a mobile home park," Gagner said.

Seventeen years after the land was developed, it was destroyed, along with Gagner's son's own home.

"I was just in the process of remodeling it.  I don't even know where it is.  In a pile or something," Darrin Seever said. "I know everyone here. Now you see 'em all banged up and there's stuff all over.  It's really devastating."

A lot of questions remain as to what will happen next.

"It all depends on how we can work it out financially," Gagner said.

The family has received some help. A donated trailer out front is the new park office.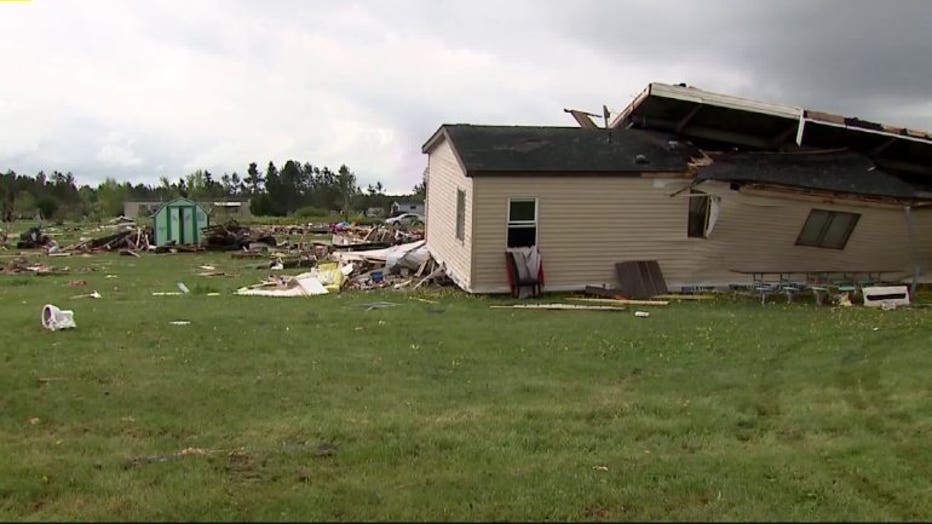 Tornado damage near Chetek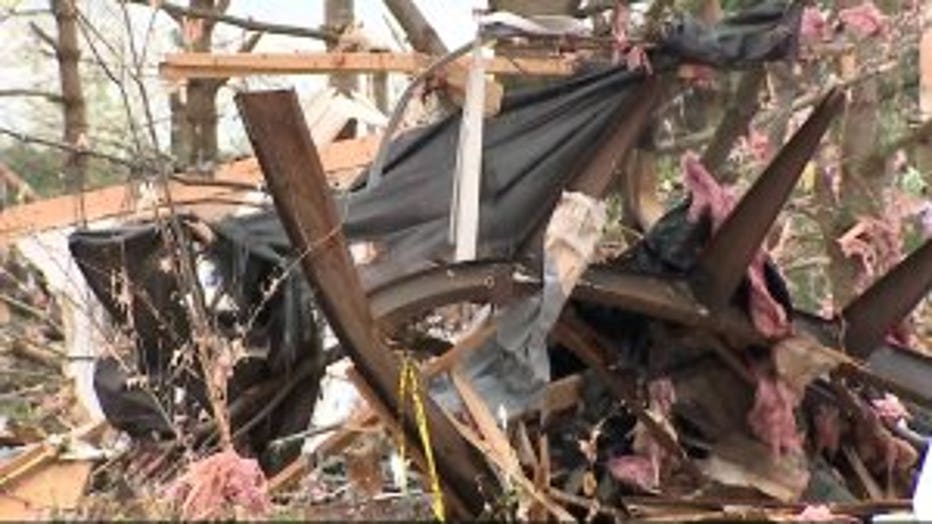 Tornado damage near Chetek


As insurance adjusters arrived at the scene, the Barron County sheriff warned of scammers. Authorities said they have already received reports of out-of-town companies canvassing the area for customers. The sheriff warned residents not to give into high-pressure salesmen, and asked residents to do their homework. Officials also warned it's not uncommon for scammers to pretend to be victims online.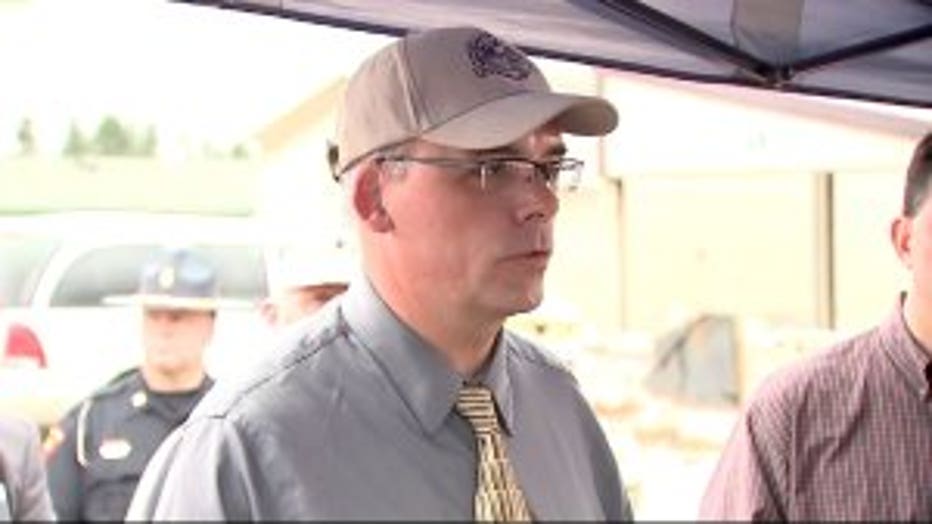 "I want to share in the sentiments of the sheriff. We are not endorsing any GoFundMe sites at this time. Again, we are not endorsing those. Please be weary of those," said Barron County Administrator Jeff French.

Officials on Thursday were gearing up for a big weekend. A volunteer reception center will open Friday, May 19th at St. Peter's Catholic Church in Cameron. Those over 18 years of age can volunteer to help clean up the tornado-ravaged mobile home park.

Barron County emergency management officials said donations of durable goods can be made beginning Sunday. Officials are currently assessing what affected residents may need.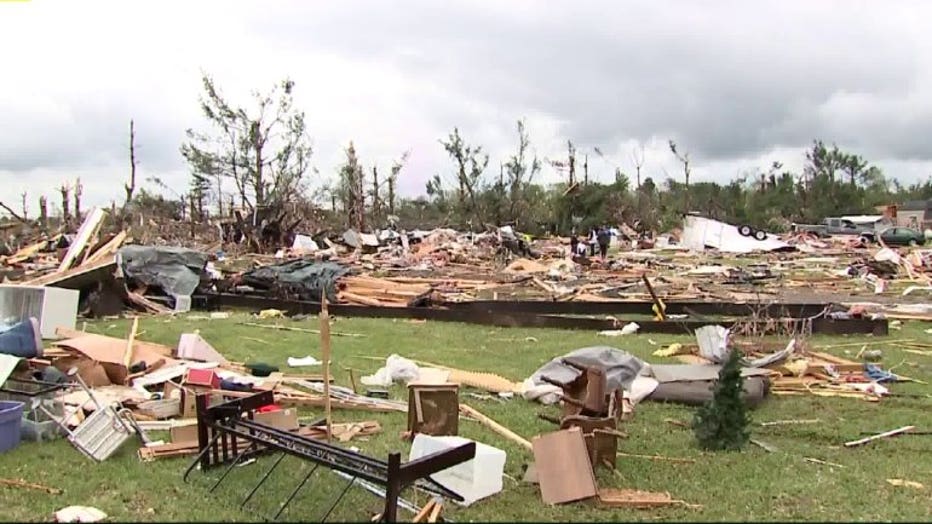 Tornado damage near Chetek


Meanwhile, officials with the American Red Cross and Salvation Army remain on the ground, assisting those impacted by this tornado.

According to a news release from Salvation Army officials, on Wednesday, volunteers served 225 meals, 550 drinks and several hundred snacks. Emotional and spiritual care was also provided for those in need.

On Thursday, volunteers prepared and served lunch provided by a caterer out of Eau Claire.

A Salvation Army canteen (mobile feeding unit) will stay on site until 7:00 p.m.

In addition to the onsite meals, volunteers will work at Mosaic Telecom to serve supper as provided by Amery Baptist Church.

The Salvation Army is also preparing to assist with the long-term recovery, including rent, personal and family needs.


Tornado damage near Chetek


You can help:

Monetary donations are the most critical need as supplies and personnel move into the area. 100% of donations identified for Chetek will help those affected.

Online: Text CHETEK to 41444 to receive a donation link for easy mobile giving.

By Phone: Call 1-800-264-6412

By Mail: To donate via mail, please make checks payable to "The Salvation Army" and clearly marked "Chetek Tornado."

The Salvation Army
P.O. Box 8
Rice Lake, WI 54868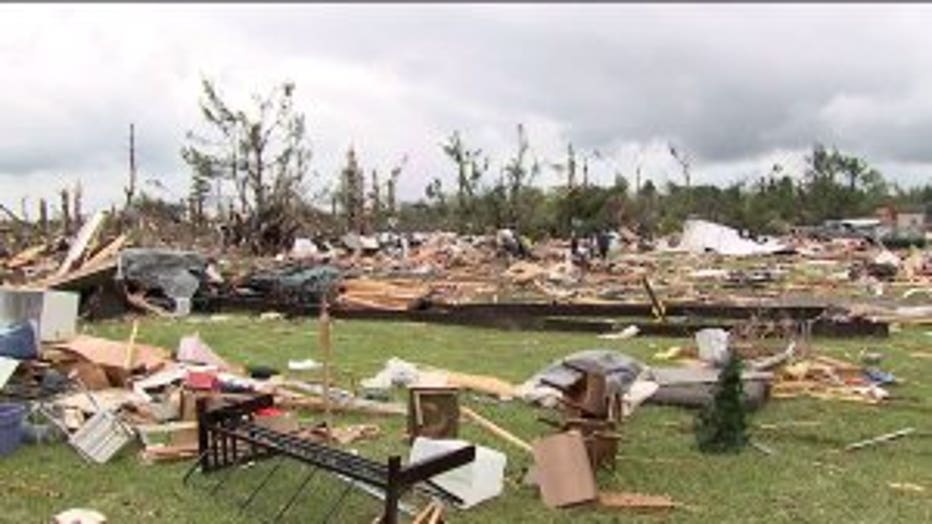 Your donations make a real difference.
•A $10 donation feeds a disaster survivor for one day.
•A $30 donation provides one food box, containing staple foods for a family of four, or one household cleanup kit, containing brooms, mops, buckets and other cleaning supplies.
•A $100 donation can serve snacks and drinks for 125 survivors and emergency personnel at the scene of a disaster.
•A $250 donation can provide one hot meal to 100 people or keep a hydration station operational for 24 hours.
•A $500 donation keeps a Salvation Army canteen (mobile feeding unit) fully operational for one day.

Due to the emergency situation, The Salvation Army cannot guarantee that any individual donations of household goods or clothing (gifts-in-kind) will be sent to the disaster area. In times of disaster, Salvation ARmy stores fill these needs from existing, pre-sorted stock. Officials ask that you continue to donate gently-used household goods to your local Salvation Army store, rather than taking household goods or clothing to Chetek. You will help your community and help us prepare for future disaster relief needs.

To find your nearest drop-off location, CLICK HERE.

In a news release, Red Cross officials said trained volunteers in Chetek and Conrath are providing as needed services to affected residents.  Significant home and business damage in both of these regions will require continued support and assistance, they said.

The American Red Cross continues to collaborate with emergency management agencies and community leaders to provide any disaster related relief available which includes: shelter, food/water, mental health, medical assistance, and coordination of pet care assistance through the Barron County Humane Society and a significant donation by Pet Supplies Plus.

Trained staff will remain in both locations until all of the needs of the residents are met and normal life routines have resumed, officials said.

Here's how you can help: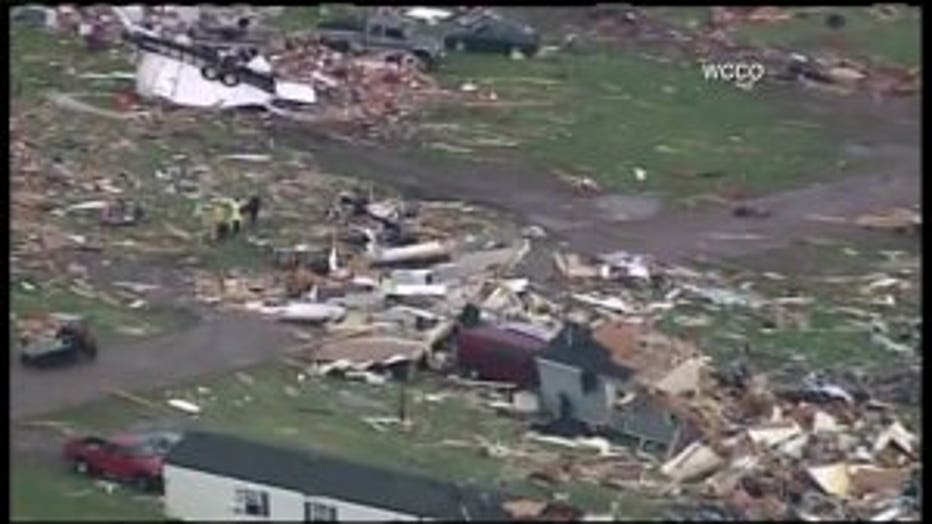 It takes time and money to store, sort, clean and distribute donated items, which diverts limited time and resources away from helping those most affected. In contrast, financial donations can be accessed quickly and put to use right away to directly help and support those affected; with a financial donation, individuals can buy what they need and want.

Each disaster is unique and so are the needs of its victims. Financial donations are the quickest and best way to get help to the people who need it most. Even a small financial donation can go further than you might think.

For instance, $2 can provide a snack to a child who just lost his or her home and $10 can provide a hot meal to that same child, Red Cross officials said.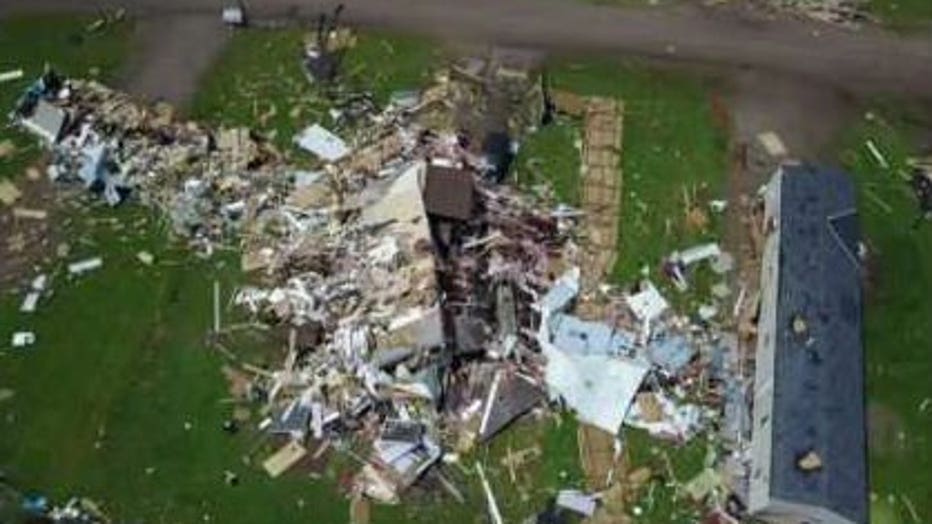 The Red Cross depends on the generous support of the American public to fulfill its crucial mission. Help people affected by disasters like floods, wildfires and countless other crises by making a donation to support Red Cross Disaster Relief. These gifts enable the Red Cross to prepare for, respond to and help people recover from disasters big and small.

Make a donation by CLICKING HERE, calling 1-800-RED CROSS or texting the word REDCROSS to 90999 to make a $10 gift.