Watch: Juvenile driver arrested after pursuit of stolen vehicle by Greenfield PD; 5 others got away


GREENFIELD -- Greenfield police released dashcam video of a pursuit that happened on Monday evening, April 23, which ended in the arrest of a juvenile driver. Five others got away.

Officials say the pursuit began around 8:20 p.m. near 92nd and Forest Home. An officer had attempted a traffic stop for a speeding violation when the pursuit ensued.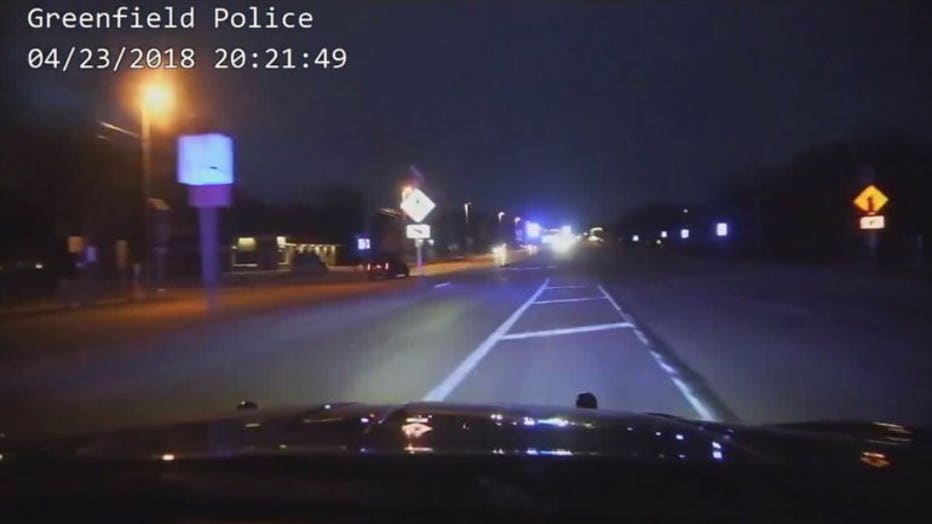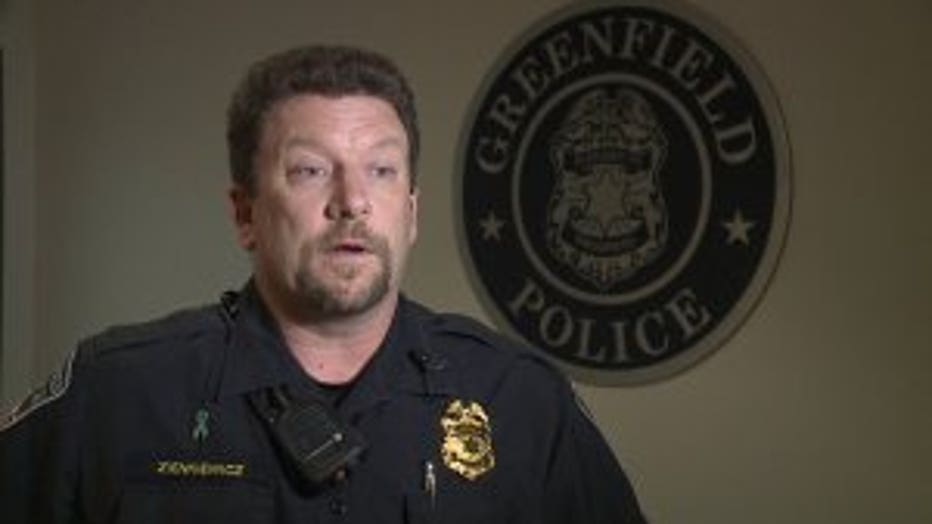 "They're right behind cars. They're cutting through cars. Their driving is very dangerous and that's what we're here to stop," said Sgt. Scott Zienkiewicz with the Greenfield Police Department.

At one point, the stolen car sped the wrong way, heading eastbound in the westbound lanes. Just as the officer stopped the pursuit, the vehicle headed back in the right direction and the pursuit continued. Other officers joined in, and the vehicle reached speeds of 95 miles-per-hour.

"One of the officers was able to set up a tire deflation device, stop sticks, and was able to flatten two of the tires, two of the driver's side tires," said Sgt. Zienkiewicz.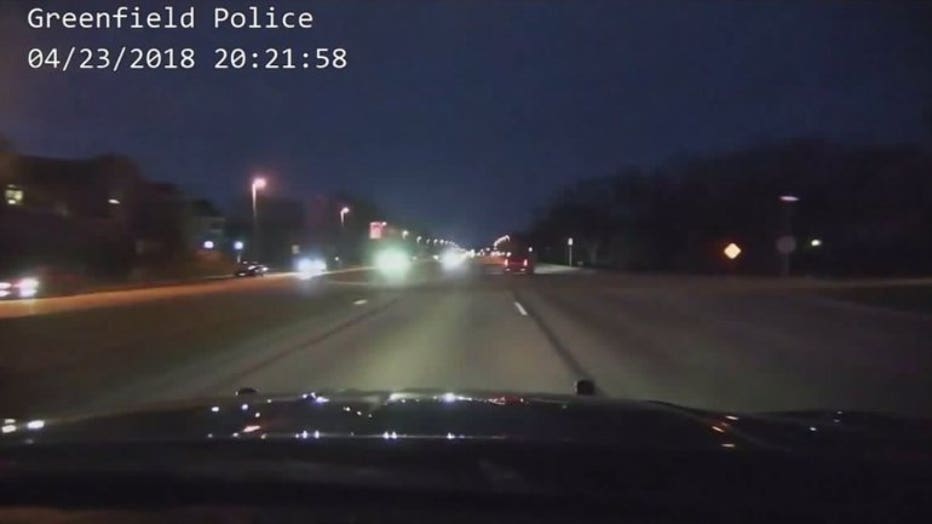 The suspect vehicle hit spike strips deployed by officers at Forest Home Avenue and Coldspring Road. As two tires deflated, the driver tried getting away and the vehicle again headed the wrong way -- swerving through a bank drive-thru.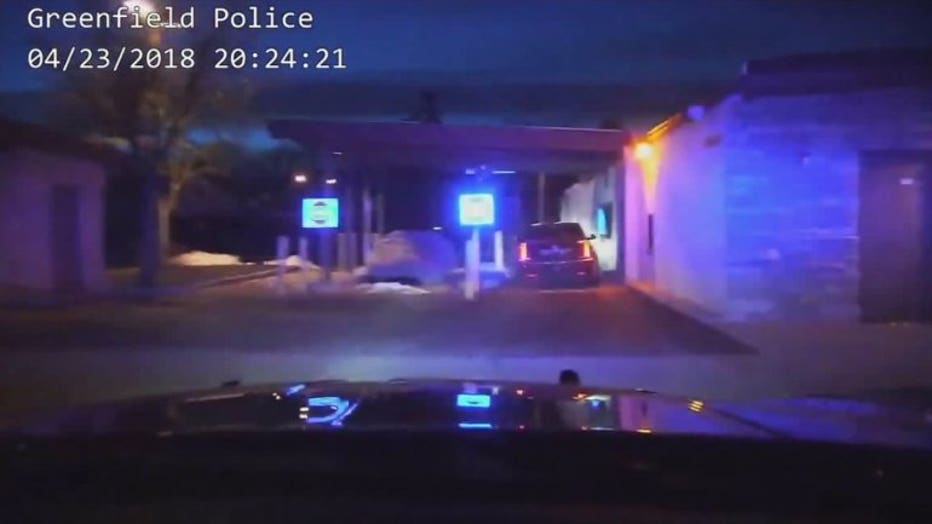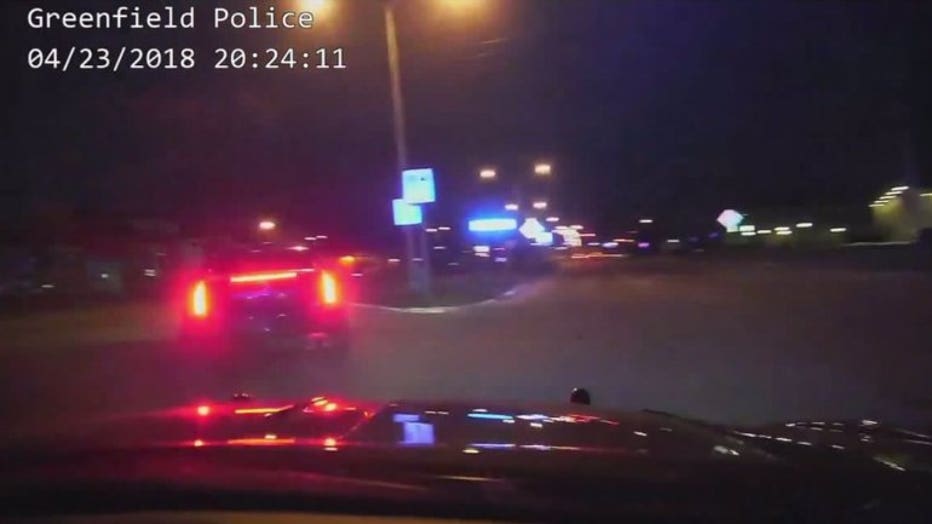 The vehicle eventually came to a stop near 55th and Morgan.

One juvenile was arrested by Greenfield police. Officials say approximately five others fled the vehicle -- and have not been located.

There were no injuries to the officers or the person arrested.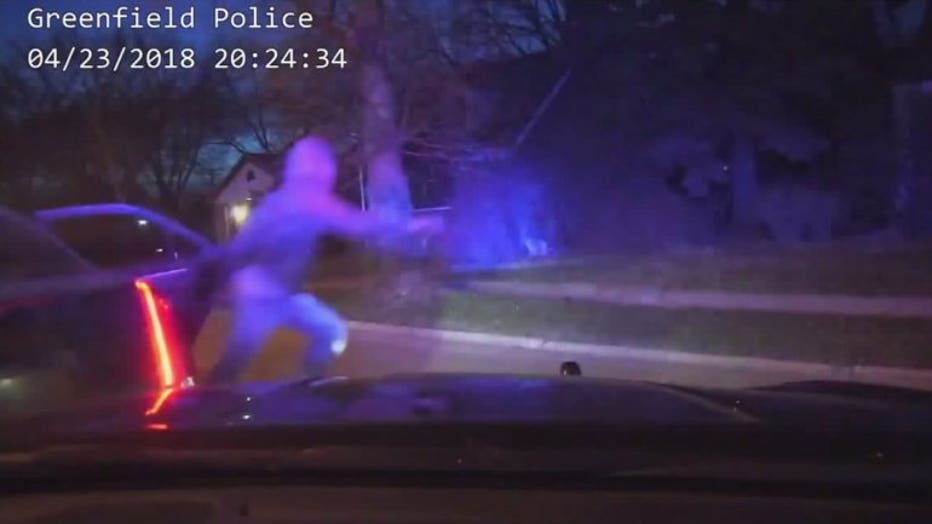 "It's not fair to the citizens of the greater Milwaukee area to put everybody in risk," said Sgt. Zienkiewicz.

Police are reviewing home surveillance video and seeking information regarding the whereabouts of the other suspects.