Washington County knife threats, man arrested
WASHINGTON COUNTY, Wis. - In rural Washington County, footage shows authorities as they pursue a man who was allegedly wielding a knife and trying to stab people.
It started at a town of Addison home around 9:30 p.m. Thursday night, Jan. 19.
Deputies found a 19-year-old woman with strangulation marks on her neck and several minor knife wounds. A second person who lives in the home was chased out with a knife. Deputies set up outside as the 20-year-old suspect stayed inside.
SIGN UP TODAY: Get daily headlines, breaking news emails from FOX6 News
There was a language barrier. Through an interpreter, according to the sheriff's office, the 20-year-old said: "Ask them to kill me. No one is leaving this house alive" while still inside the house brandishing knives. Two more people were barricaded in separate bedrooms to protect themselves.
Eventually, a SWAT team went inside the home as the 20-year-old jumped from a second-story window and ran off. During a short chase in a dark field near the home, the sheriff's office said the man quickly turned around, reached toward his waist and pointed his empty hand at deputies. He was then arrested.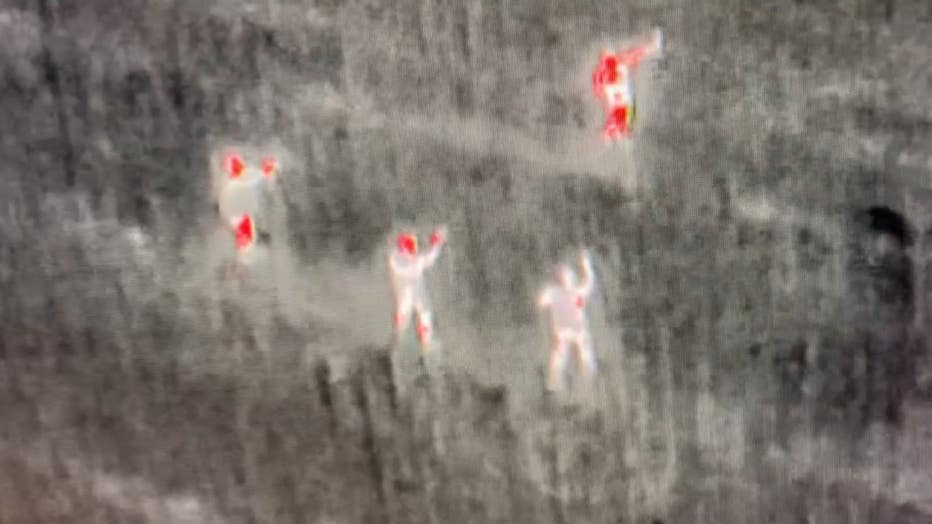 Authorities arrest man after Addison threats, standoff (Courtesy: WCSO)
The sheriff's office said the man has no direct ties to anyone living in the Addison home. He is currently living in Chicago, but the sheriff's office said he is originally from Nicaragua. His immigration status is under investigation.
The sheriff's office said it is recommending charges including first-degree recklessly endangering safety and strangulation to the district attorney's office. He is now in the Washington County Jail.