Wanted felon shot, wounded inside Children's Hospital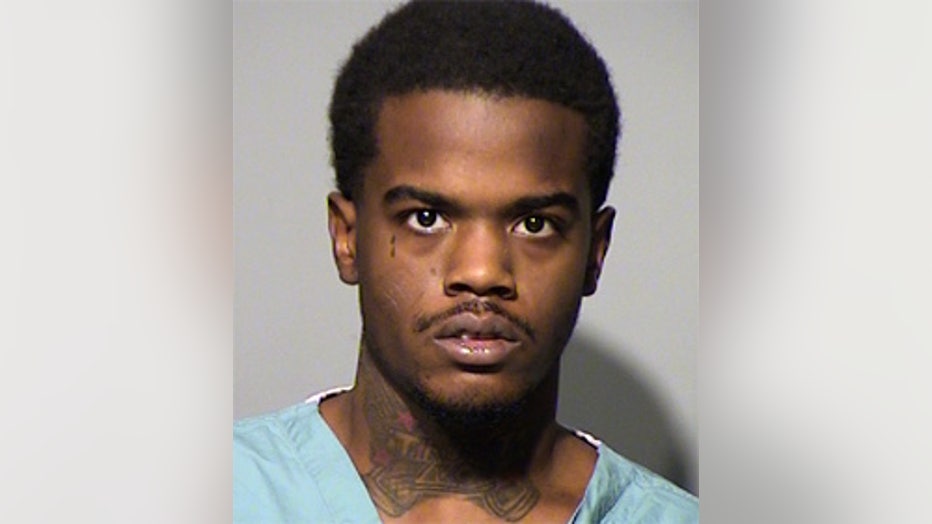 WAUWATOSA (WITI) -- A 22-year-old man with a gun was shot and wounded near the neonatal progressive care unit of Children's Hospital of Wisconsin in Wauwatosa around noon on Thursday, November 14th. The suspect is identified as Ashanti Dickerson-Hendricks.

At 11:59 a.m., Milwaukee Police received a call from a woman stating there was a suspect, likely armed, at Children's Hospital.  The caller also reported that the armed suspect likely had felony warrants. As a result of this call, officials say officers from District 3 were dispatched to the hospital. The responding officers confirmed the armed suspect's felony warrant status while en route, and printed his picture from their in-squad computer.

Upon arrival at the hospital, officials say the officers responded to the suspect's room in the neonatal unit and found the suspect holding a baby. The officers engaged the suspect in dialogue in an attempt to determine whether he was in fact armed.

Investigators say shortly after the initial contact by police was made, the suspect released the baby and attempted to flee. After a brief physical struggle with officers, the suspect produced a .40 caliber semiautomatic pistol from his pants, broke away from the officers and ran through the neonatal ward.  Milwaukee Police officers pursued the armed suspect, who pointed his pistol at officers as they contained him in an empty hallway.

Officials say the suspect's threatening behavior forced officers to take action to protect themselves and innocent bystanders. One officer fired two rounds at the suspect, striking him in the arm and causing him to drop his gun. He was immediately treated for his non-life-threatening injuries.

The "all clear" at the hospital was issued shortly after 2 p.m.

The mother and baby in this incident are fine. No hospital personnel were hurt in this incident -- and all babies in the neonatal unit are continuing to be cared for.

FOX6 News has learned this is not the first time Dickerson-Hendricks has been accused of fleeing or being a felon in possession of a firearm.

In December of 2012, investigators say he drove off from a traffic stop, crashing his vehicle in the area of 60th and Congress. He was then accused of running away even after he was tased, breaking into a home and trying to hid in a garage. Police say they later found a gun in his car.

When Thursday's incident happened, Ashley Paczocha followed staff protocol she keeps written on a lanyard -- and took patients out to safety.

"We took patients, whoever we could find, and we went down the stairwell and got as far away as we could from the buildings," said Paczocha. "When you hear something like that happen, your first reaction is to get out and to get everyone else as safe as you can."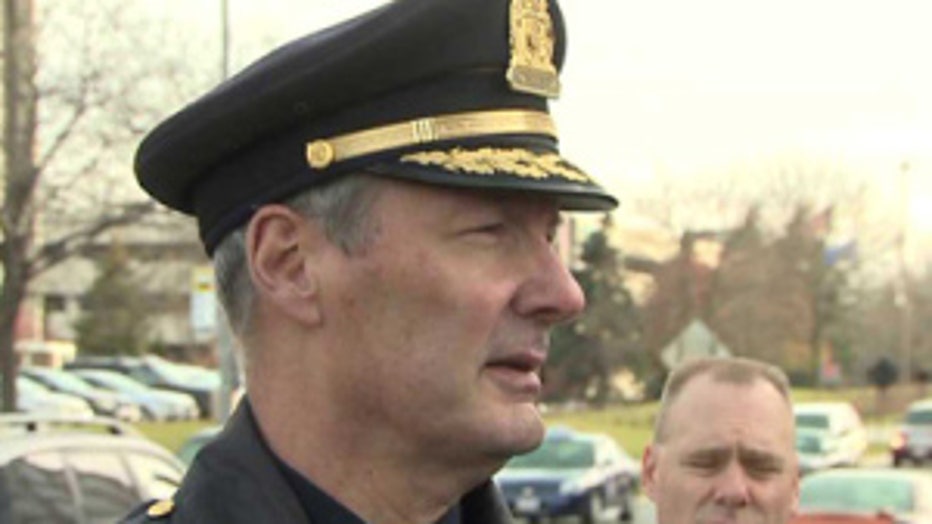 Milwaukee Police Chief Ed Flynn


Chief Flynn said the officer who fired his service revolver is a 27-year-old male with nine years of experience; six years on the street. He is assigned to District 3 and again, was not hurt in this incident. The officer has been placed on administrative duty.

Should police have confronted a gunman in a hospital? The matter is being investigated by several different agencies.

Sheriff Clarke said Children's Hospital does not screen people -- and that hospital security may consider re-assessing this policy for the future.

As for the response inside Children's Hospital on Thursday, Children's Chief Medical Officer said as protocol, Children's activated its active shooter plan, and all buildings were placed on lockdown with employees and patients sheltered in place.

"For all of us -- especially for children, incidents like this are undeniably scary. We don't have any metal detectors. We do, however, always look at, review and implement the safest procedures that we can in terms of protecting and providing the best and safest care for our patients and families. We actually had a drill about a month ago or so to practice that very scenario," Dr. Michael Gutzeit said.