Wanted: FBI offers $10K reward for info. leading to arrest of Milwaukee murder suspect
MILWAUKEE -- The FBI is offering a $10,000 reward for information leading to the arrest of a Milwaukee murder suspect.

Eric Bills is wanted for the September 2016 shooting death of Jemell McMillan.

Police were called out to 37th and Concordia on September 29th, 2016. There, they discovered 36-year-old McMillan suffering from multiple gunshot wounds. He died at the hospital.

According to the FBI, Bills shot McMillan multiple times as a result of an argument over a woman. He drove to McMillan's location, exited his vehicle and shot McMillian in the street multiple times, before driving away. McMillian was unarmed, FBI officials say. An investigation revealed Bills may be a drug dealer -- with ties to Milwaukee, Illinois and Tennessee.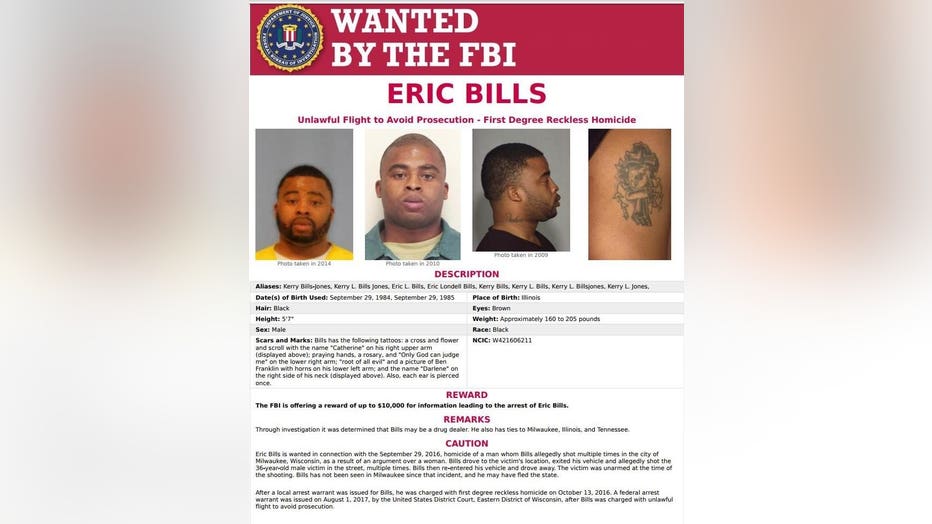 Eric Bills -- Wanted for September 2016 homicide near 37th and Concordia


Bills hasn't been seen in Milwaukee since the homicide, and FBI officials believe he may have fled the state.

An arrest warrant was issued in October of 2016. A federal arrest warrant was issued in August of 2017.

Bills is wanted for unlawful flight to avoid prosecution -- first degree reckless homicide.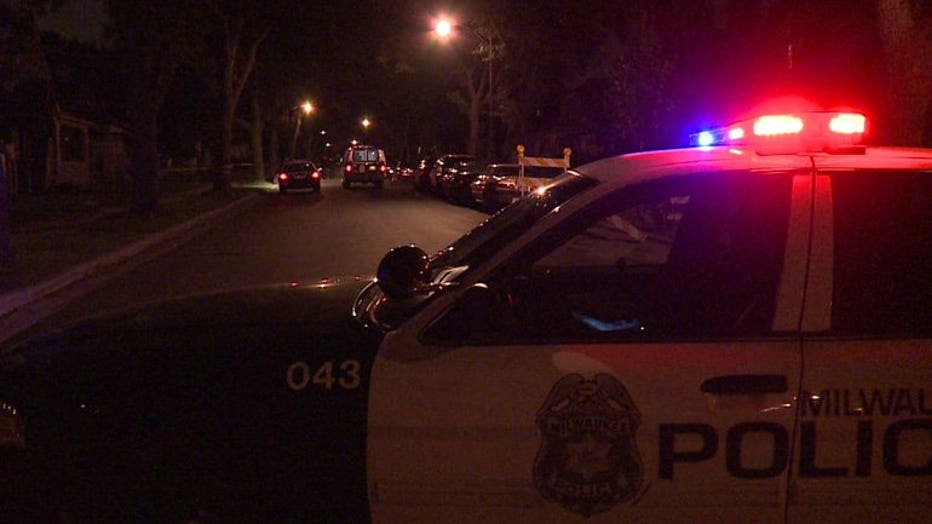 Shooting near 37th and Concordia in Milwaukee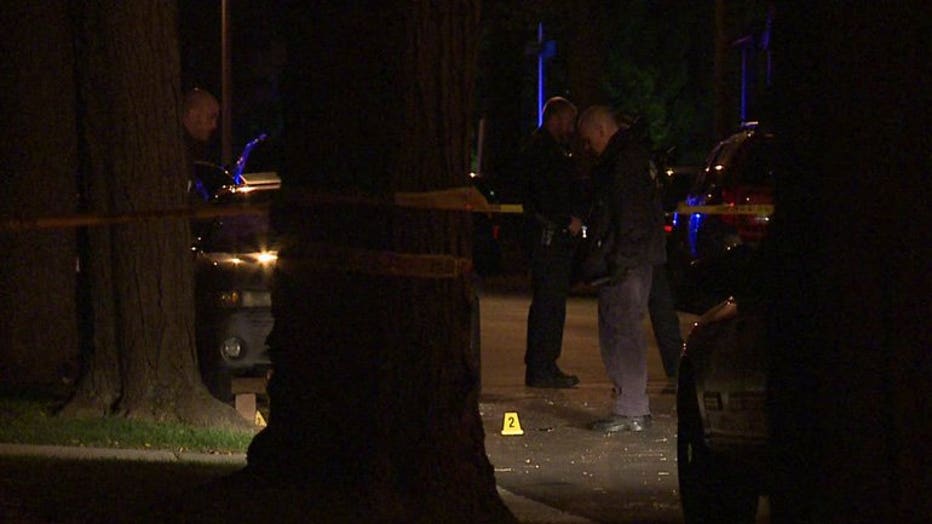 Shooting near 37th and Concordia in Milwaukee


He has the following aliases, according to the FBI: Kerry Bills-Jones, Kerry L. Bills Jones, Eric L. Bills, Eric Londell Bills, Kerry Bills, Kerry L. Bills, Kerry L. Billsjones, Kerry L. Jones. He's described as a black man, standing 5'7" tall and weighing between 160 and 205 pounds.

He has several tattoos, including a cross and flower and scroll with the name Catherine on his right upper arm, praying hands, a rosary and "only God can judge me" on his lower right arm and the name Darlene on the right side of his neck.  Additionally, each of his ears is pierced once.

Again -- a reward of $10,000 has been issued for information leading to Bills' arrest.

Anyone with information is asked to contact the FBI or Milwaukee police.