Walker 4th in Iowa, 9th in New Hampshire: "There are going to be ups and downs along the way"


NEW HAMPSHIRE -- Gov. Scott Walker asked for votes during a motorcycle ride Sunday, while new polling shows Walker continuing to fade among Republican presidential contenders in Iowa and New Hampshire

Walker is tied for fourth place in Iowa and is running ninth in New Hampshire, according to an NBC News/Marist poll released Sunday. Walker led polls in both states earlier this year.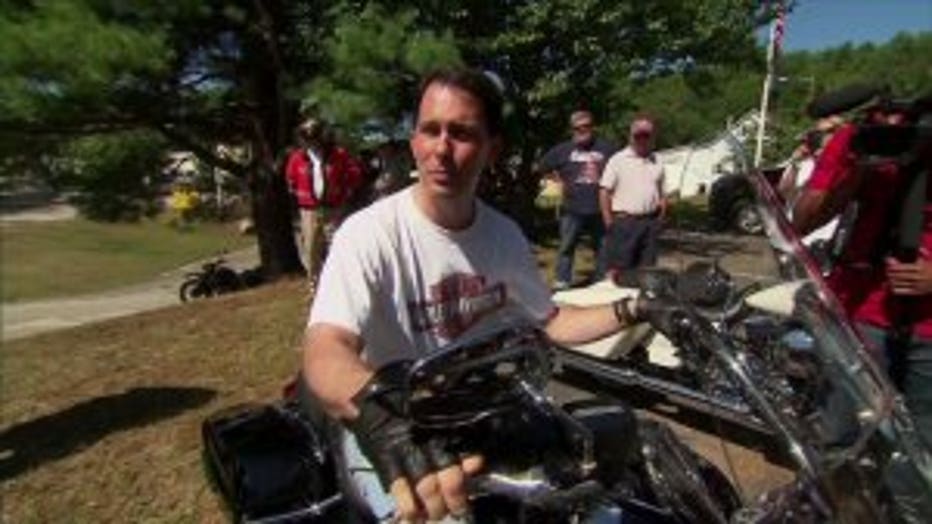 Scott Walker in New Hampshire


Kicking off a 10-county, two-day tour of the Granite State aboard a Harley-Davidson, Walker said he wasn't concerned about the poll results.

"The person who won the primary four years ago (former Sen. Rick Santorum) was about at the same point," Walker said. "There are going to be ups and downs in polling along the way but our key is to stay true to who we are and to get our message out."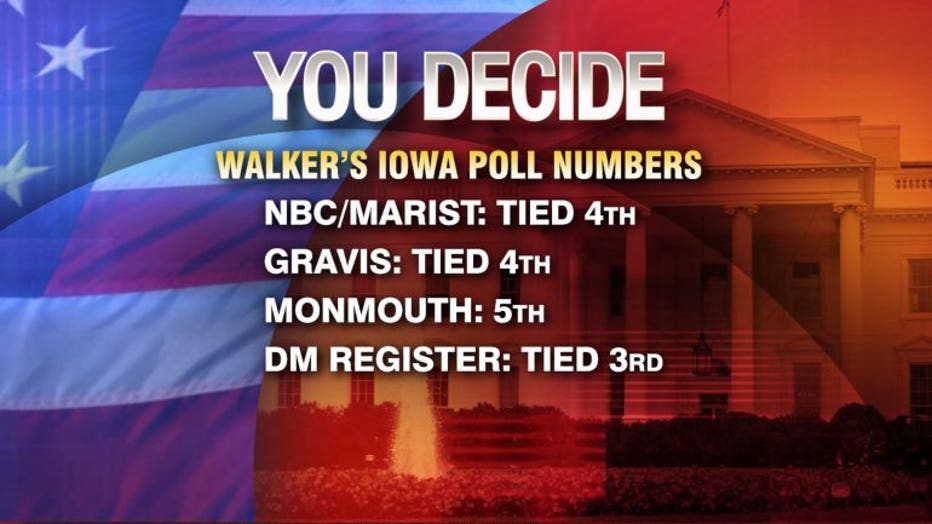 Scott Walker latest poll numbers


Santorum finished in fifth, sixth and seventh place in three separate Iowa polls conducted in August 2011, the comparable point in the 2012 race. The former Pennsylvania senator continued to climb and won a narrow victory in Iowa.

Yet, Walker's reference to Santorum leaves out the obvious -- for many candidates, leading the polls is a good indicator of success. For example, Mitt Romney led New Hampshire polls at this point four years ago and scored a lopsided victory there on his way to winning the GOP nomination.

"A lot of the other campaigns have been advertising. We don't have ads up yet," Walker continued. "I think if we get our message out and talk about who we are, we are going to be in good shape."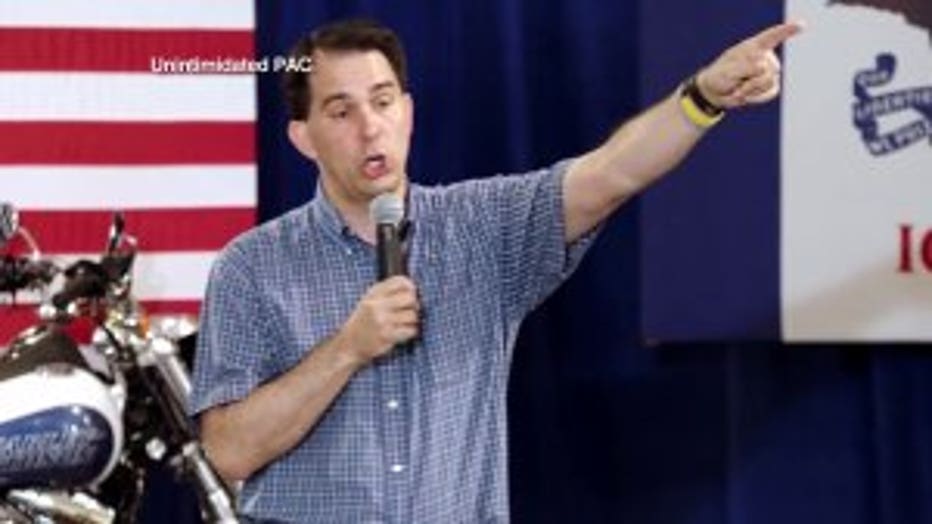 Scott Walker "Unintimidated" PAC ad


Unintimidated, the PAC supporting Walker, plans to launch an ad on Tuesday in all major Iowa television markets.

Unintimidated expects to spend at least $7 million in Iowa by February, plus $9 million among the early voting states of New Hampshire, South Carolina and Nevada.

Meanwhile, Democrat Hillary Clinton is scheduled to visit Milwaukee on Thursday. Clinton's website indicates the event will take place at the University of Wisconsin-Milwaukee at 5:30 p.m., but does not indicate a venue or how to get tickets.

Nick Merrill, a Clinton spokesman, did not immediately respond to a message via Twitter asking for more details about the event.