"Waited only 15 minutes:" Milwaukee County polling locations see steady stream of voters


MILWAUKEE COUNTY -- There was a steady stream of voters at polling locations in Milwaukee County on election day Tuesday, November 8th. At some downtown locations, voters were lined up before the polls even opened at 7:00 a.m.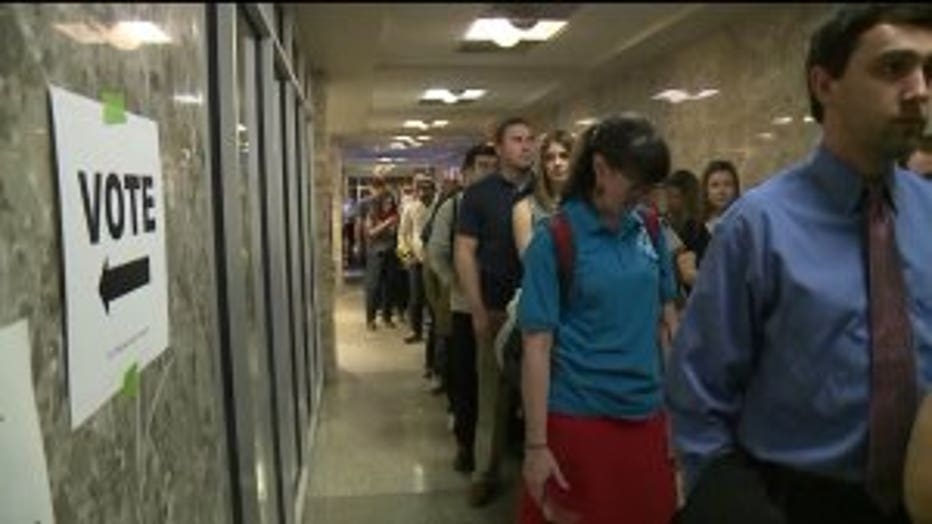 Moments before the polls opened at the Zeidler Building on Broadway Street, election workers were prepared. They opened the doors to the building early so people did not have to wait outside.

Voters said they came so early because they knew turnout would be high and they weren't sure what to expect later.

"I got here 25 minutes early. I was towards the front once polls opened. I waited only 15 minutes. Lines went all the way to the back of the building," said Elise Beres.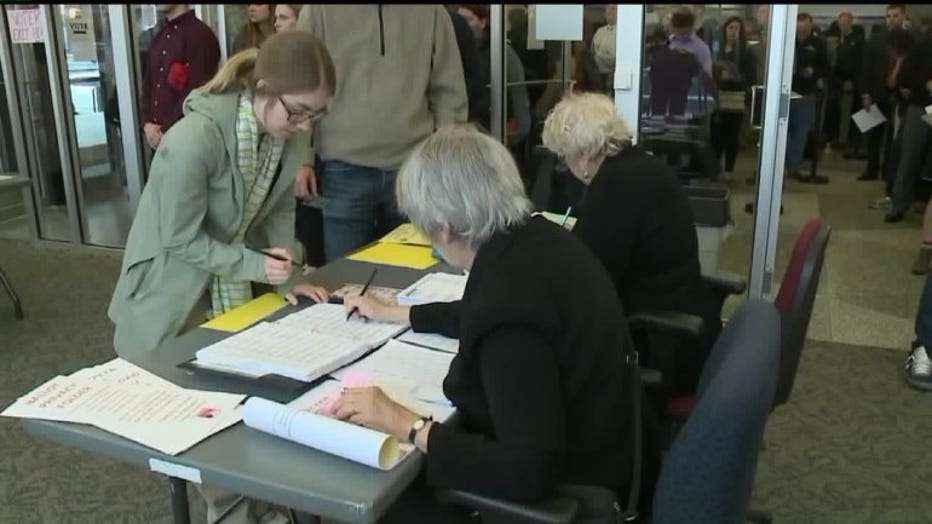 Those who showed up a few minutes after 7:00 a.m. ended up waiting about 45 minutes. And for those who also registered to vote Tuesday morning, the wait was even longer.

FOX6 News caught up with folks at the polls who were eager to make their decision.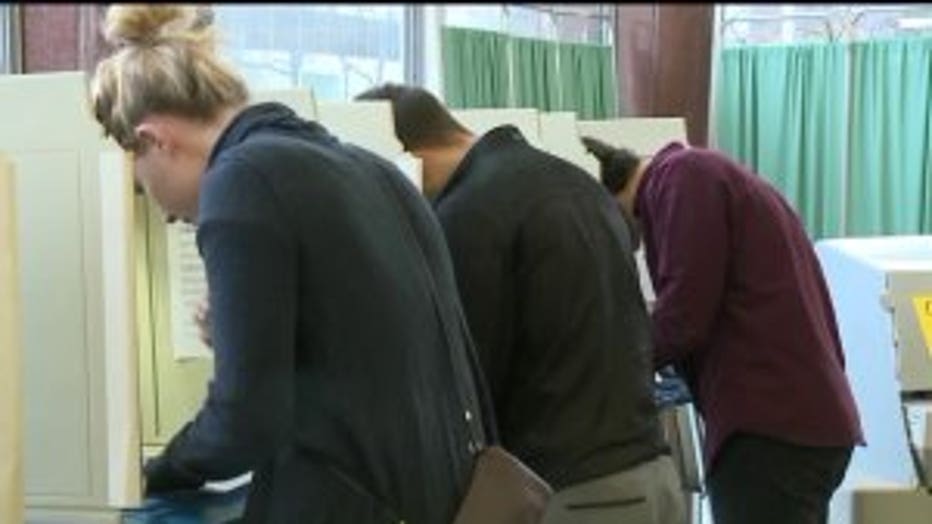 "I got my sticker!" one voter said.

Proudly donning their "I voted" stickers, voters said they felt accomplished.

"I'm feeling wonderful," said Della Griffin.

"This was my first presidential election. I'm pretty excited it went very smoothly. Pretty happy with what I did," said Mitchell Klaver.

Others were anxious.

"It's pretty nerve-racking," said Max Kohls.

It was a mix of emotions Tuesday, as voters exercised their civic responsibility.

"It's a liberating feeling knowing my voice will be heard in this election and future ones to come," a voter said.

During peak times, voters waited in line for about 20 minutes before casting a ballot.

FOX6 News was told there was a steady stream at the 195 voting locations across Milwaukee.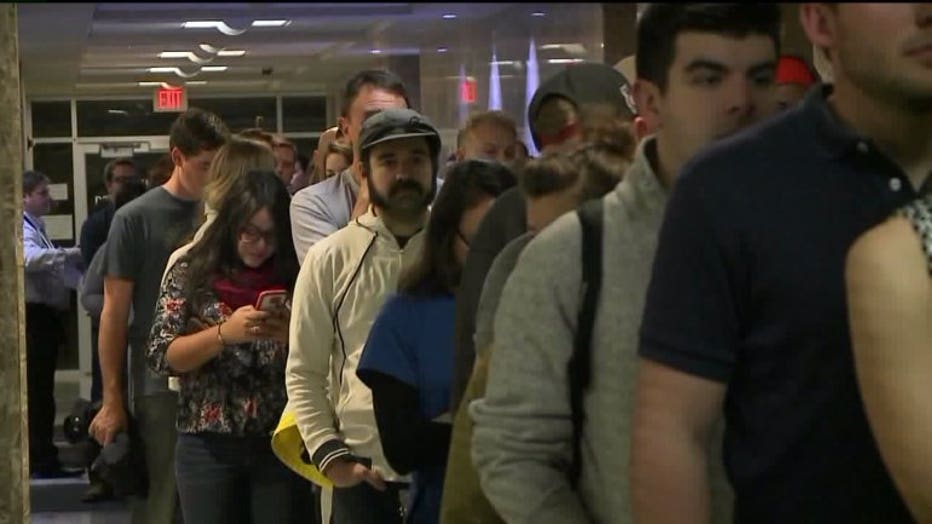 "Something this big has to be part of that is pretty cool. I'm encouraging my friends to vote too," said Joseph Cereny.

Beyond encouragement, there is also relief the election would soon be over.

"I think everyone would say we are happy to get this election over with. It's been pretty contentious," said Dan Wells.

Wisconsin has one of the highest voter turnout rates in the country -- on target to have 87% of registered voters turn out, which equates to about 70% of the city's eligible voters.




"This is it. Get there fast as you can. Don't wait until it's almost closing time. Get there now," said Della Griffin.

Polls will be closing at 8:00 p.m. Tuesday-- but as long as you are in line at your polling location by then, you will still be able to cast a ballot.

Remember to have your photo ID ready, such as a Wisconsin driver's license, state ID, passport, military card or student ID.

You can also register at your polling location. Just bring proof of residence with you. If you do not have an acceptable ID, you can cast a provisional ballot.

"That provisional ballot gives you until 4:00 p.m. Friday, to meet that photo ID requirement. You would go to the DMV, apply for a photo ID, get that receipt. Come to the election commission by Friday, 4:00 p.m. with that receipt and you can still have your ballot count in that election," said Neil Albrecht, executive director of the Milwaukee Election Commission.