Vukmir, Nicholson spar over loyalty to President Trump ahead of Aug. 14 primary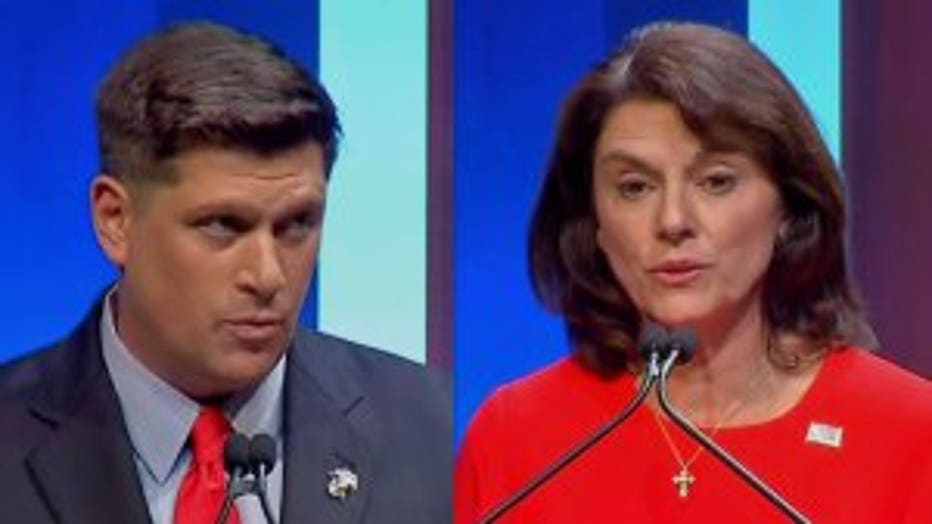 MILWAUKEE -- Wisconsin's Republican U.S. Senate candidates are battling in the last days of their campaign over which one is the biggest supporter of President Donald Trump.

Their campaigns, in turn, expect that question to be a factor in who wins the GOP nomination Aug. 14 and will go on to face Democratic U.S. Sen. Tammy Baldwin this fall.

"I think what both of them are trying to say is, I'm really, really for Donald Trump now," said University of Wisconsin-Milwaukee Professor Mordecai Lee.

Marine veteran Kevin Nicholson and state Sen. Leah Vukmir are also trying to poke holes in each other's past support for President Trump. The president has not said whether he'll endorse either candidate.

Nicholson says Vukmir was too late in her support for candidate Trump in 2016. A video from March of 2016 shows her holding her nose while talking about Republicans voting for then candidate Trump.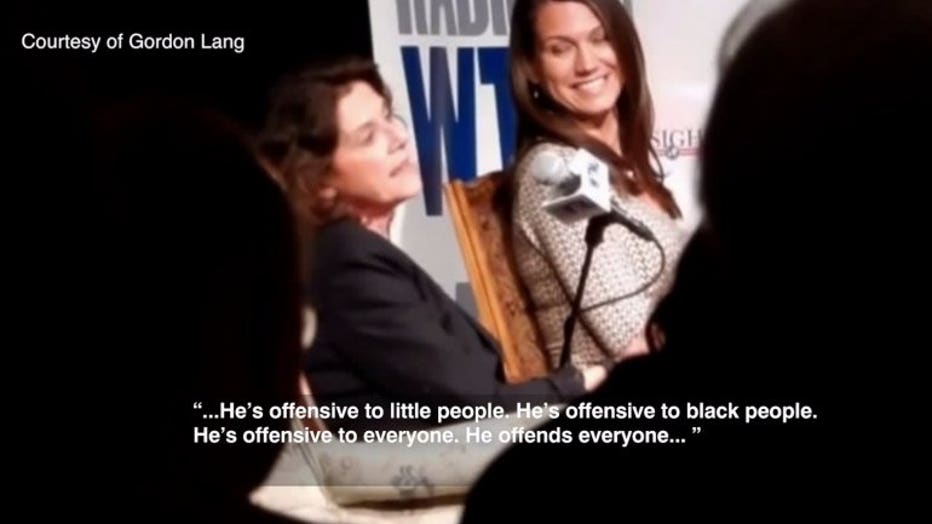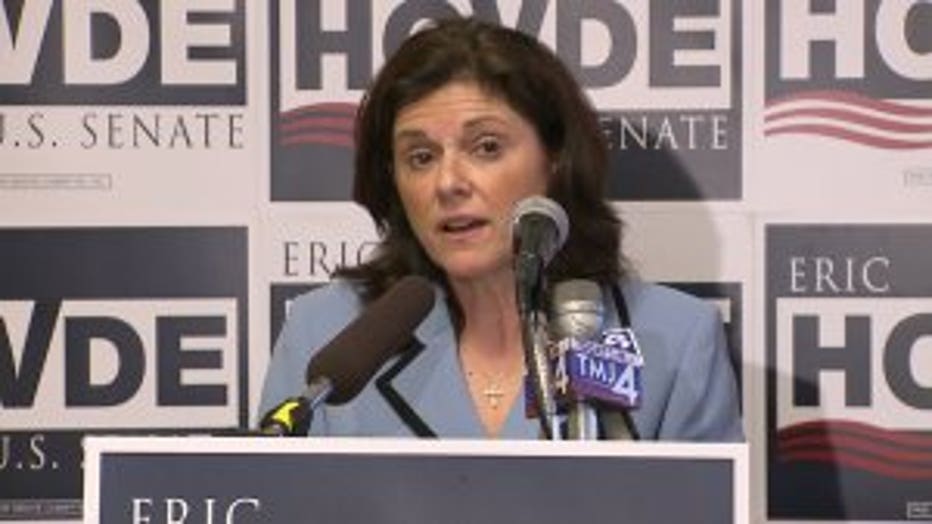 "He's offensive to women, he's offensive to men, he's offensive to little people, he's offensive to black people. He's offensive to everyone. He offends everyone," Vukmir said in the video.

Vukmir, a state senator, counters that Nicholson was "nowhere to be found" in the lead-up to the 2016 election. Vukmir, who supported Wisconsin Gov. Scott Walker and then Florida U.S. Sen. Marco Rubio for president, eventually participated in radio ads supporting Trump in the days before the general election.

Now, the Republican Party of Wisconsin is jumping in to Vukmir's defense, with an ad featuring U.S. Rep. Sean Duffy.

"I'm Sean Duffy, the ads against Leah Vukmir are fake news. Leah stood with President Trump in 2016, and she will as your next senator," Duffy says in the ad, which the Wisconsin GOP says it is spending $70,000 to broadcast in Wisconsin TV markets.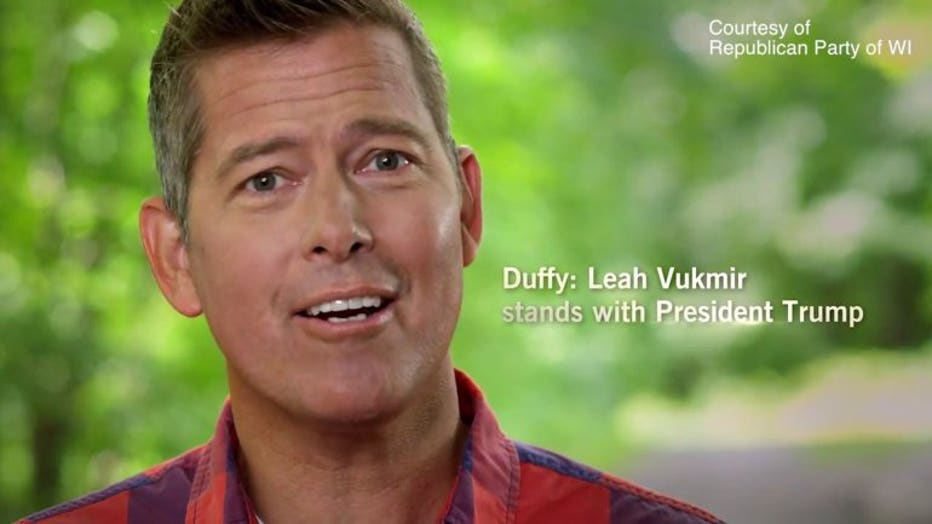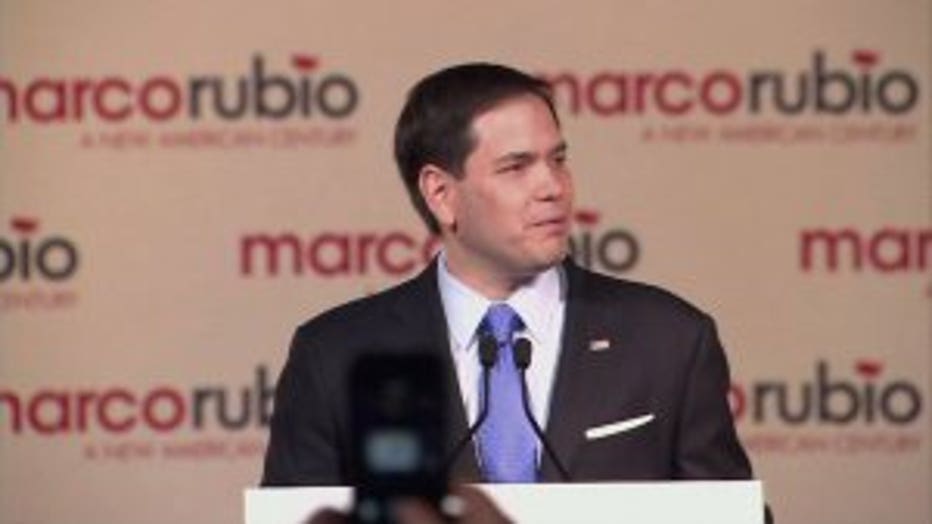 President Trump has not said if he'll endorse Nicholson or Vukmir.

At one point, Vukmir and Nicholson both supported Rubio in the GOP presidential primaries. Vukmir campaigned for Rubio during the Iowa caucuses; Nicholson wrote him a $250 check in November 2015.

Vukmir had initially backed Wisconsin Gov. Scott Walker during his short-lived presidential campaign.

Lee said support for President Trump has become a litmus test for Republican candidates across the country, and Wisconsin is no different. But he said Vukmir and Nicholson's histories may leave voters confused on the issue.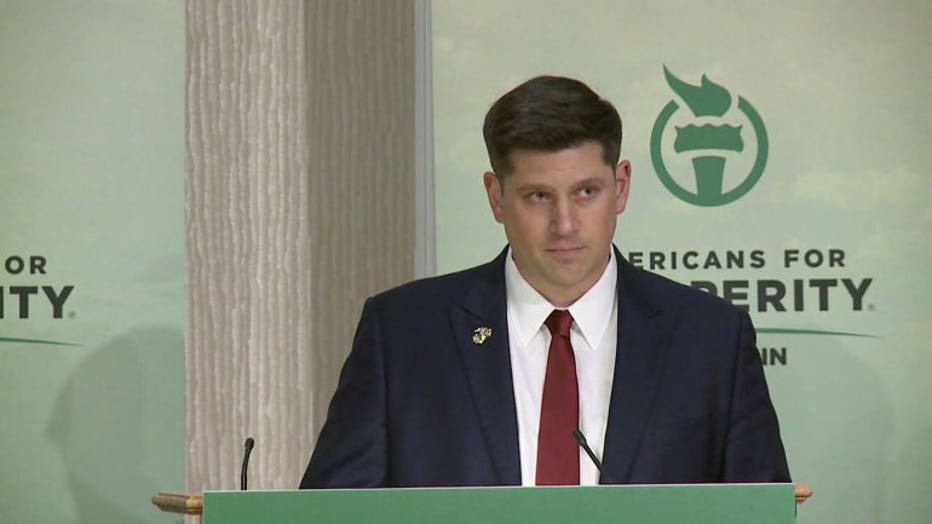 "If a voter gets up on the morning of next Tuesday and says, I want to vote for the Republican candidate who's the most supportive of Donald Trump, I don't have the vaguest idea of who they're going to vote for," Lee said.

The two GOP candidates were in a statistical dead heat in the last Marquette University Law School Poll.