'Vote for change:' Tony Evers calls Gov. Walker's new health care promise a 'last-minute lie'


MILWAUKEE -- Candidates for governor and U.S. Senate were blanketing Wisconsin on Thursday, Nov. 1 with surrogates, as part of a final push to next week's election. On the campaign trail, Governor Scott Walker, locked in a tight re-election bid, said for the first time he wants to enact the "exact same language" that's in federal law at the state level guaranteeing insurance for people with pre-existing conditions. Democrats said he's lying.

Walker previously supported a bill to guarantee coverage that was not as expansive as what is guaranteed under the federal Affordable Care Act. That bill stalled in the state Senate. Walker's new promise, made to reporters following a campaign stop in Waukesha as he faces the toughest election of his political career, was derided as a lie by Democratic challenger Tony Evers.

A Marquette University Law School poll on Wednesday showed the race to be a dead heat, with health care as a top issue.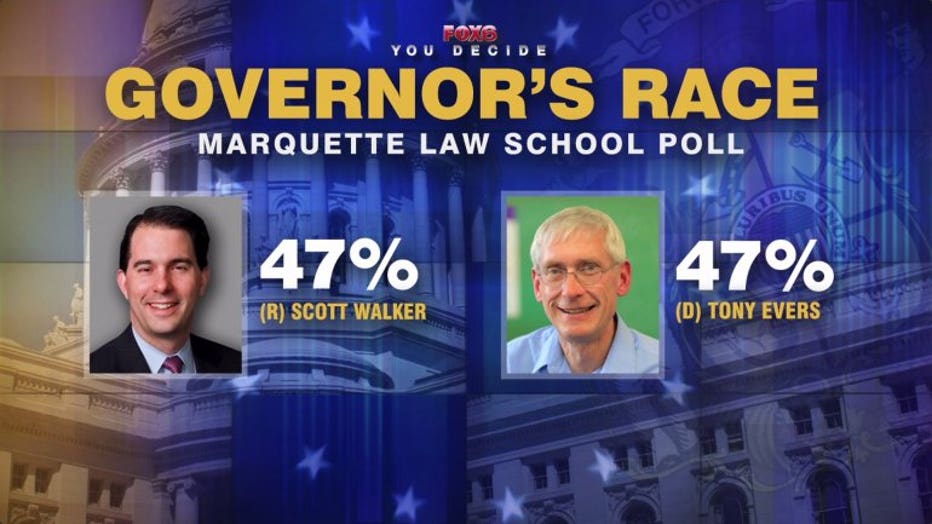 "No matter what happens in the courts or in the Congress, in Wisconsin we'll codify that, the exact same language that's in the Affordable Care Act. We'll make sure everyone living with a pre-existing condition is covered here in the state," Walker said.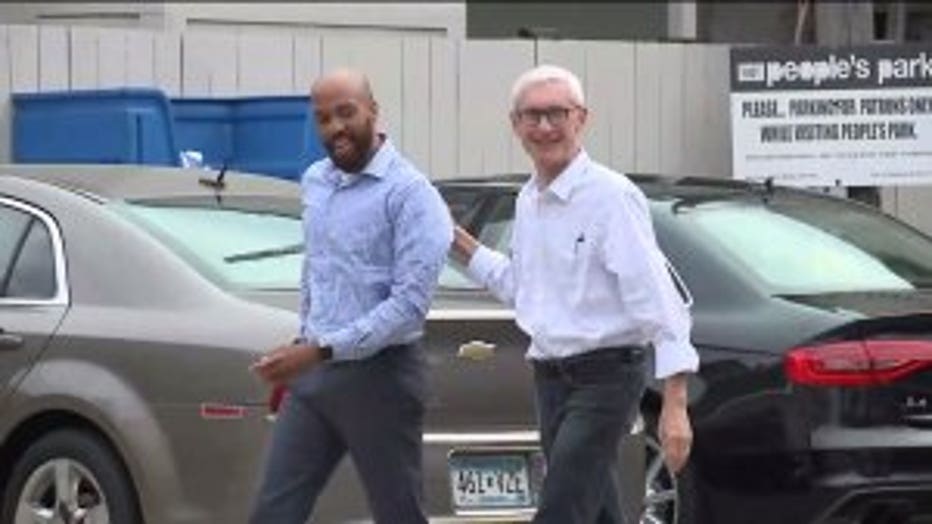 Walker is a longtime opponent of the federal law and this year approved Wisconsin joining a federal lawsuit seeking its full repeal, including the popular protection for people with pre-existing conditions.

Evers said in a statement that "actions speak louder than words" and Walker's long-held opposition to the federal law and its protections for people with pre-existing conditions shows he can't be trusted.

"Politicians like Scott Walker are always talking out of both sides of their mouth and telling last-minute lies like this," Evers said.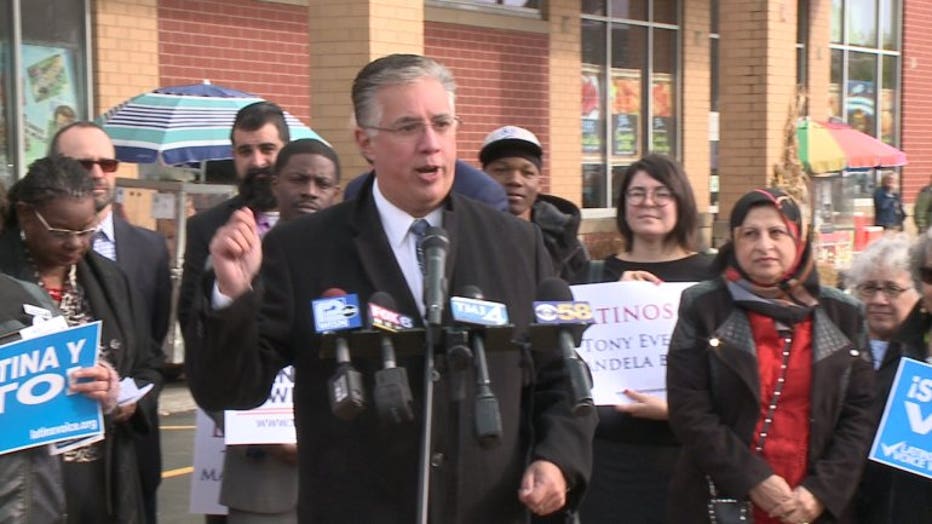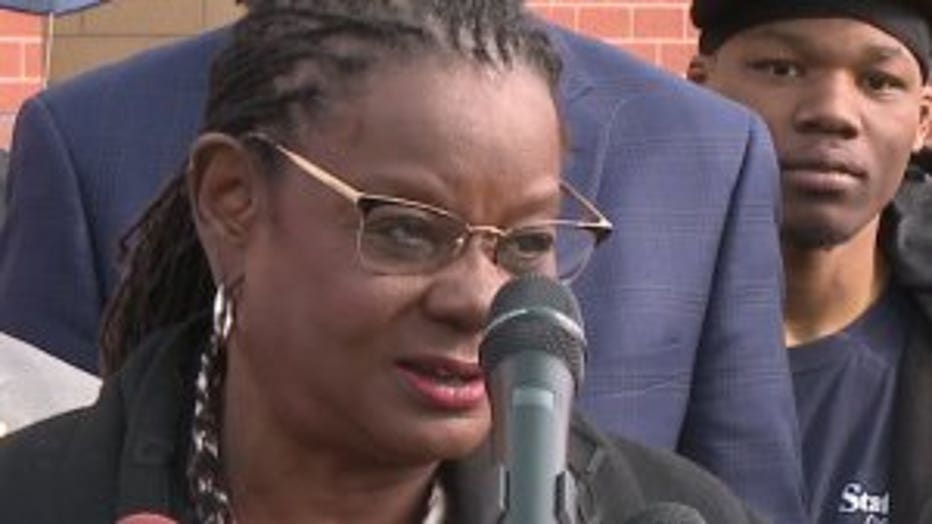 Democrats held a "Get Out The Vote" rally on the El Rey plaza on Milwaukee's south side Thursday. Some reached out to immigrant and minority voters.

"We are excited and fired up for the November 6th election. It has been such a disgrace and an embarrassment to back down from the United Nations declaration where we welcome immigrants who are fleeing abominable issues in their countries," said Congresswoman Gwen Moore.

"It is our message for Latino voters in particular that right now, Governor Walker and Tony Evers are tied. What those polls don't take into account is new voters and voters who don't vote frequently," said Christine Neumann-Ortiz, executive director of Voces de la Frontera.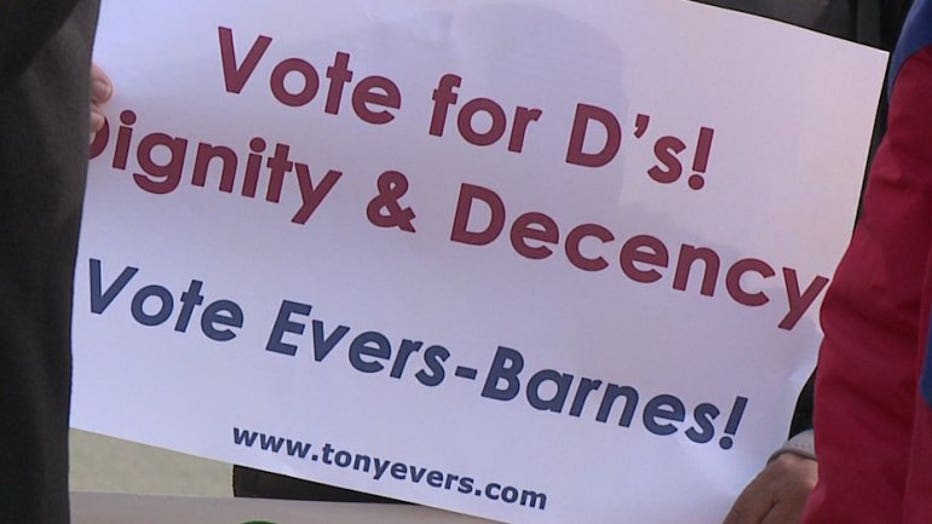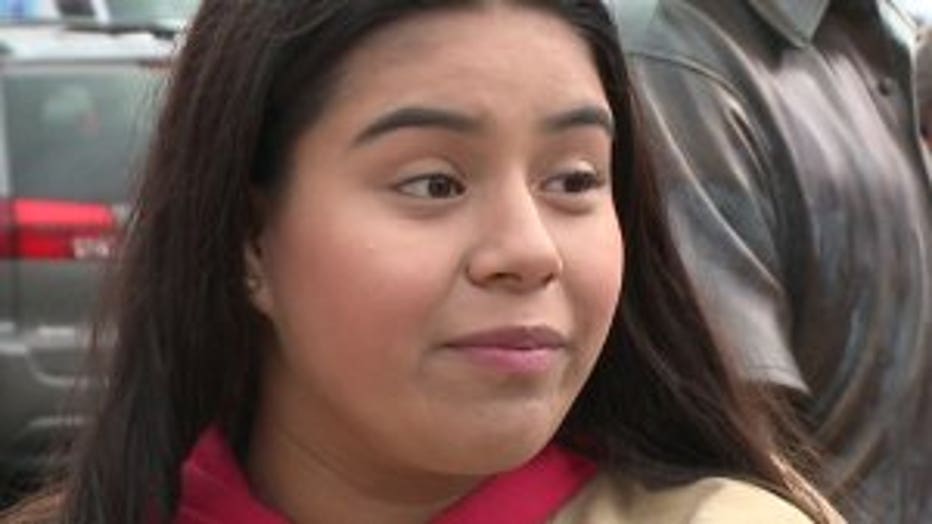 Evers, on a statewide tour in a yellow school bus stopped in western and northern Wisconsin, starting in Tomah and ending in Ashland. Baldwin was campaigning in Marshfield and Mauston before ending in Madison where she planned to cast her ballot. On Friday, U.S. Sen. Elizabeth Warren, of Massachusetts — a likely 2020 presidential candidate — was coming to Madison and Milwaukee to host "Women for Tammy" rallies for Baldwin.

Milenia Canas, 19, said said she lives with the concern her parents could be deported.

"I'm a first time voter. This is destroying families. It could destroy mine. That's what I'm most scared of. I hope it doesn't happen. Both of my parents are with me right now," said Canas.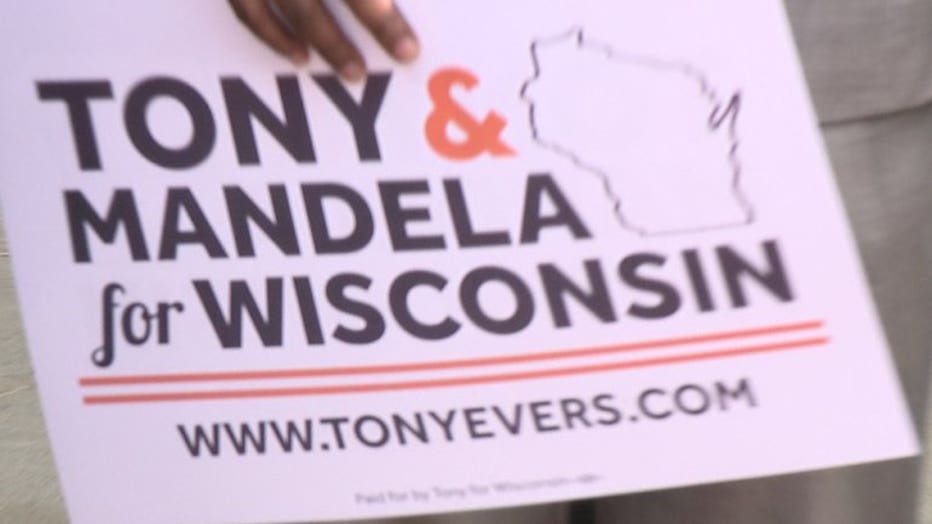 "Everyone here today, everyone watching today, go out and vote this November 6th -- to vote for change," said Darryl Morin, with the "Say No to Hate Coalition."

Democrats said although President Donald Trump won't be on the ballot on Nov. 6, voting for change will send a message.