Volunteers team up at Hoover Elementary School to fulfill principal's dream
NEW BERLIN -- 700 people, 3 churches and 40 service projects! It's part of a region-wide effort to tackle projects for groups in need.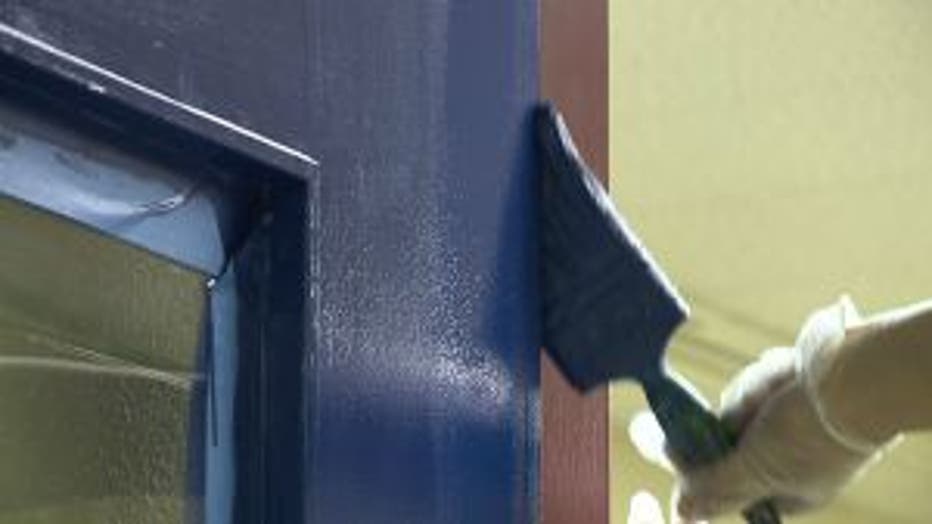 That includes Hoover Elementary School, The Hunger Task Force, The Milwaukee Rescue Mission and the Salvation Army.

Saturday, July 11th volunteers went to Hoover Elementary in New Berlin. They are fulfilling the principal's dream of painting 100 doors, the school color blue, before he retires.

The big project would take the school years to get done, but volunteers say they can do it in a week!

"We're pulling people from all different churches to show that God doesn't need a summer break and when it's a time that it's hard to come by volunteers, we're gonna go out and make a big movement and show that instead of doing things on our own, if we all come together we can be an even bigger force for doing what needs to be done," said Jodi Tonarelli, Ridge Community Church.

Later in the day, volunteers helped with crop harvesting for the Hunger Task Force.