"Vocalize our resistance:" Inauguration protest held in downtown Milwaukee


MILWAUKEE -- Hundreds gathered in Milwaukee's Red Arrow Park to voice their outrage after Donald Trump became the 45th President of the United States on Friday, January 20th. A march through downtown yelled words of support for the president and asked for unity under his leadership.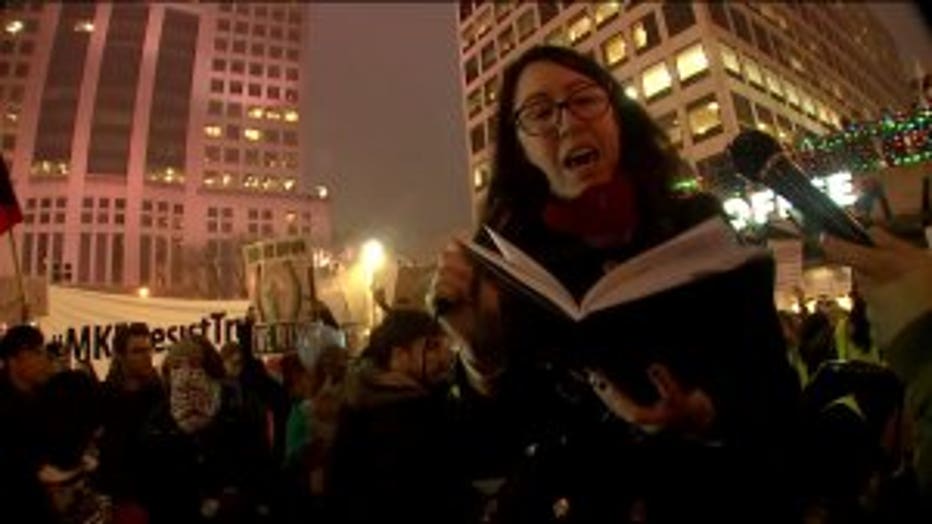 "We want to vocalize our resistance against the Trump agenda. We are fully within our constitutional rights to do that," said Maricela Aguilar Monroy, Milwaukee Coalition Against Trump. "The number of people out here shows how important people find this moment right now."

Hundreds gathered to protest with signs, buckets and chants. Those with the group, "Milwaukee Coalition Against Trump," led the demonstration several miles through the downtown area.

The march caught several people by surprise.

"I did not expect this at all," said Ben Marquerdt, Trump supporter.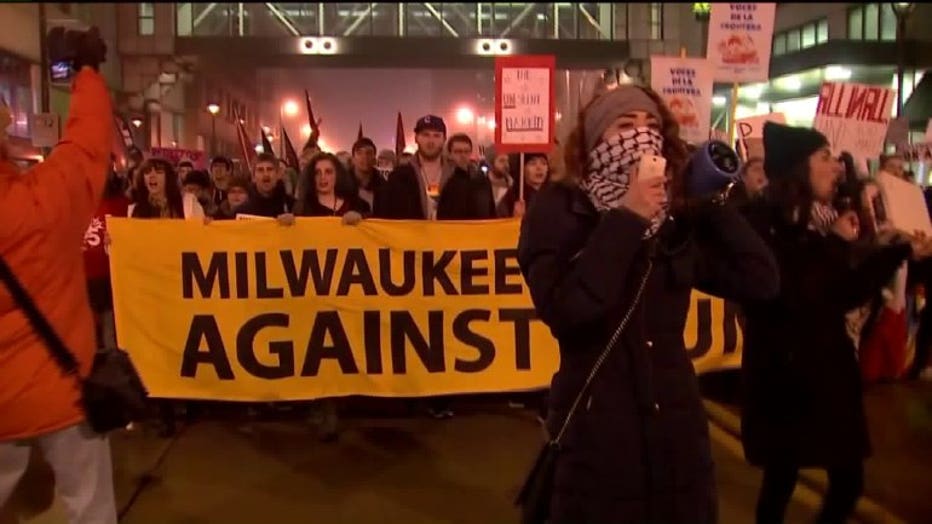 "We were in our dorm and we saw a lot of people here and we were just curious and wanted to check it out," said a Marquette University student.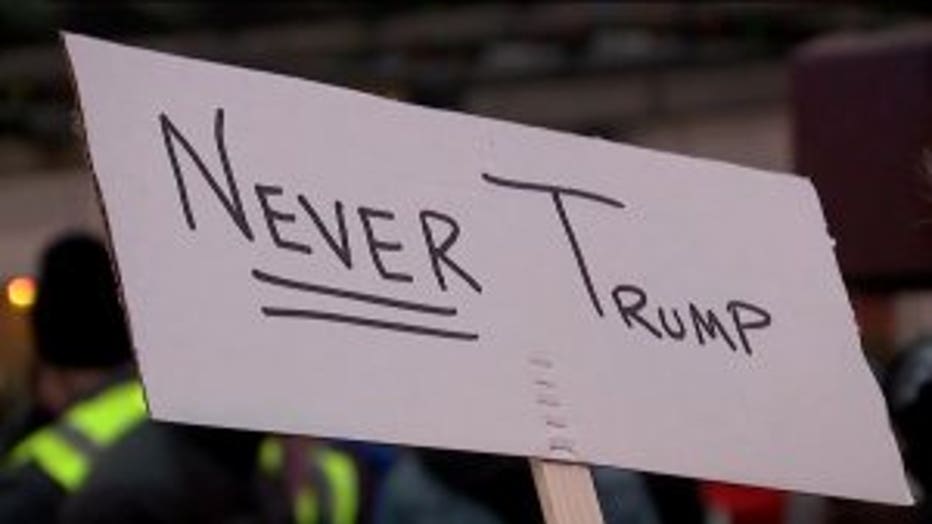 At times, the chants went from Mr. Trump to one of his biggest supporters, Milwaukee County Sheriff David Clarke. Also voicing their thoughts along the way were supporters for the president.

"To me this is a waste of time. They're out here yelling, 'democracy, democracy!' All people should be worrying about is making the country better," said a Trump supporter.

"They should unite, not do this. They should unite with our president, we have a new president. We need to unite with the president," said a Trump supporter.

FOX6 New followed the march every step of the way and didn't see any incidents. Officials with Milwaukee police say they are monitoring demonstrations to ensure public safety.