Visitation, funeral arrangements set for fallen Racine Police Officer John Hetland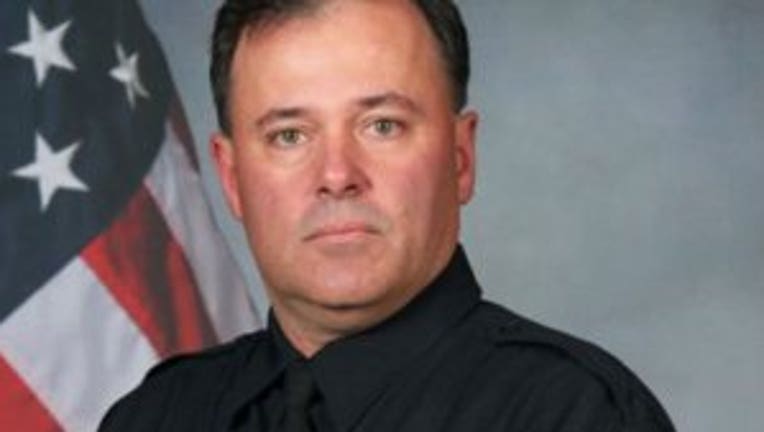 KENOSHA -- The funeral arrangements were announced for fallen Racine Police Officer John Hetland.

There will be a public visitation at Carthage College - A.F. Siebert Chapel (2001 Alford Park Drive "Sheridan Road" Kenosha, WI 53140) on Tuesday, June 25 from 3 p.m. to 6 p.m. and Wednesday morning, June 26 from 9 a.m. to 10:30 a.m.

Funeral services with full police honors will be held at Carthage College Siebert Chapel on Wednesday, June 26.

Departure from Carthage College will occur at approximately 2:15 p.m., taking the below route:

Depart Siebert Hall northbound on Campus Drive
North (right) on STH 32
West (left) on Chicory Rd
North (right) on Memorial Dr
East (right) on 16th St
North (left) on Main St
East (right) on 11th St
North (left) on Pershing Park Dr
West (left) on 6th St
Exit traffic circle on to westbound STH 20/Washington Av
North (right) on to 90th St
West (left) into West Lawn Memorial Park
Traffic delays are to be expected in the area of the procession. Please use alternate travel routes.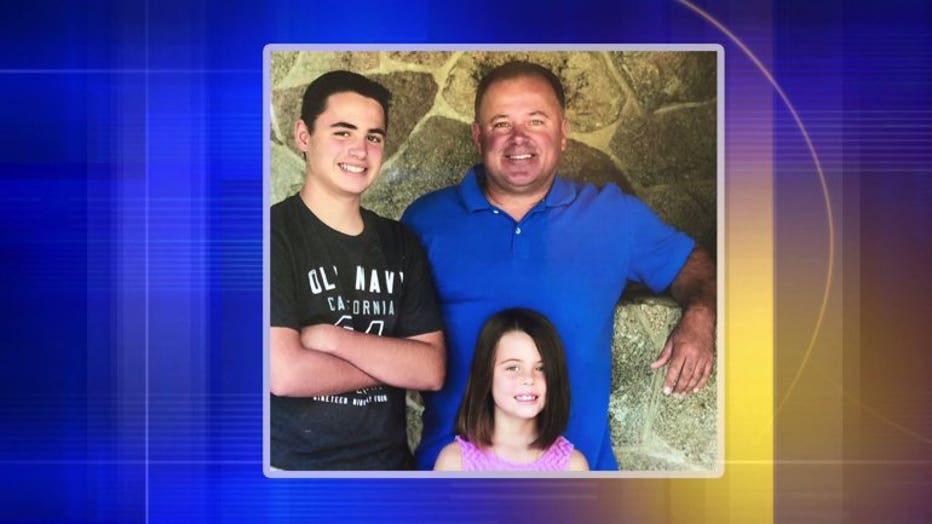 In lieu of flowers, the funeral homes says memorial contributions may be directed to Ron Hetland. All donations will go into a trust fund established for the benefit of Officer Hetland's children.

The Racine Police Department has also set up a fund to raise money to support Officer Hetland's family. CLICK HERE to make a donation.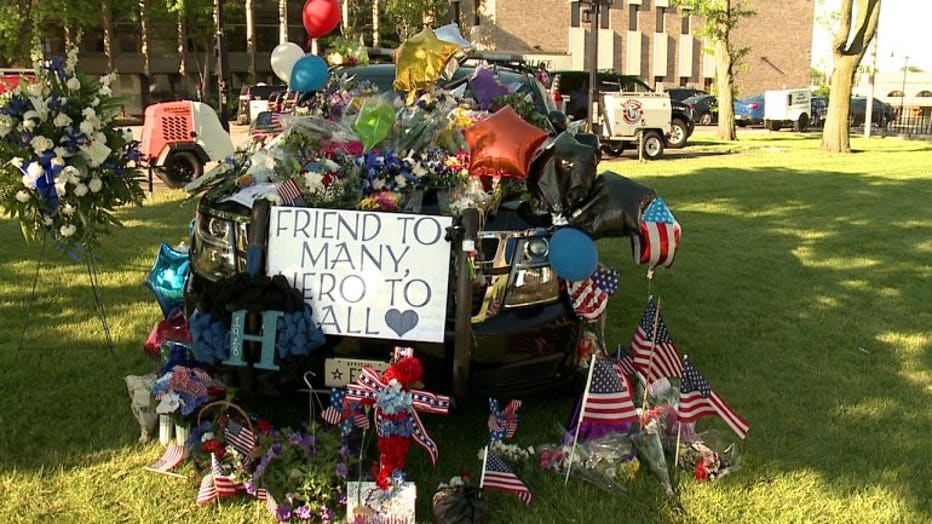 Memorial for Officer Hetland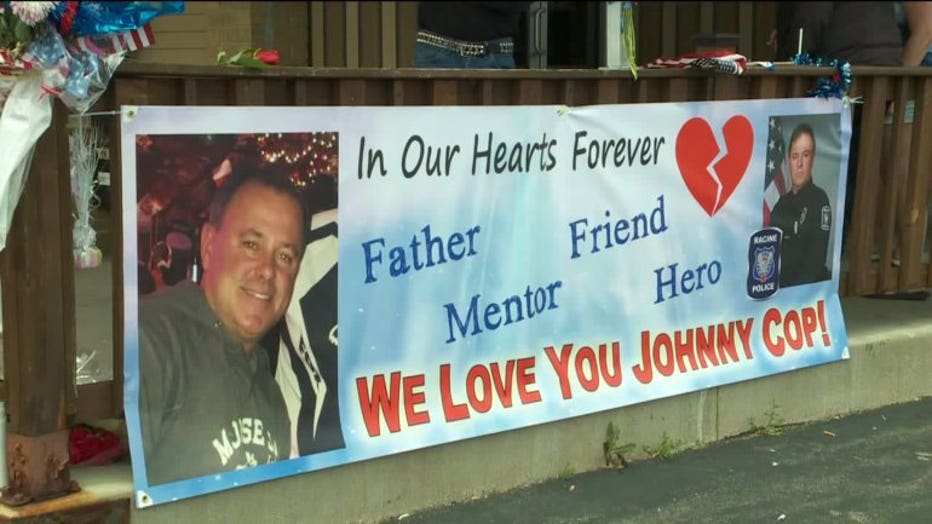 Remembering Officer Hetland at Teezers


To read Officer Hetland's obituary, CLICK HERE.

Meantime, the reward for information leading authorities to Officer Hetland's killer is $69,500. Anyone with information is encouraged to call Crimestoppers at 262-656-7333, 888-363-9330 or 8800-807-8477 (TIPS).