Vigil marks one-year anniversary of fatal West Allis duplex fire
WEST ALLIS (WITI) -- It has been one year since fire ripped through a West Allis duplex -- killing two young boys, and on Monday evening, March 17th, a vigil was held in the boys' honor.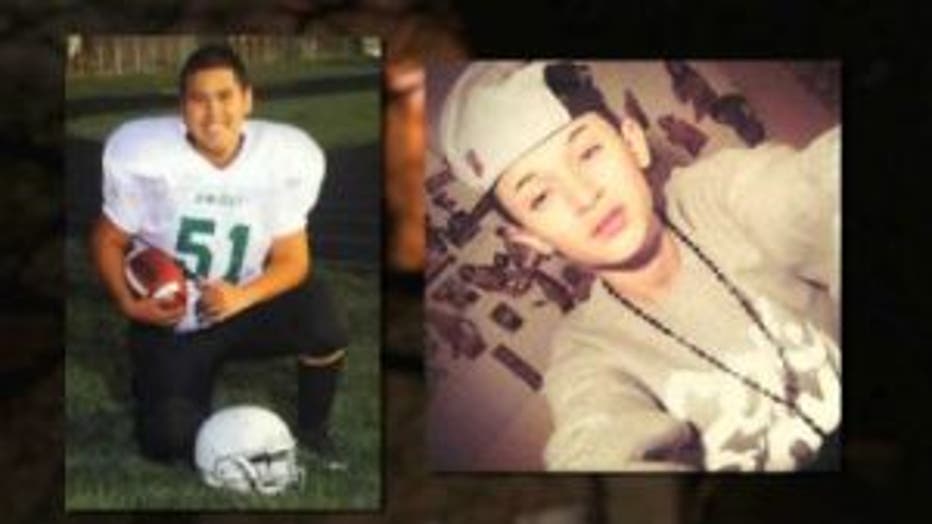 Michael Gonzales, Isaiha Kobow


Michael Gonzales and Isaiha Kobow, both 14 years old, lost their lives in the fire.

Two younger boys were able to escape the burning home.

The fire broke out around 3:30 a.m. on Sunday, March 17th, 2013 at the duplex, located near 57th and Lapham.

When firefighters arrived on the scene, the duplex was fully engulfed.

A second floor ceiling collapsed a short time after a young child (age 4) and a teenager (age 13) were removed from the building.

Fire officials called the actions of the 13-year-old boy, Joel Gonzales heroic. They say he carried his little brother to safety.

A final report released on this fire indicated there were no adults home at the time of the fire.

According to the report, an adult who was supposed to be at the home at the time the fire broke out was found to be having drinks at a nearby bar.

The cause of the fire was ruled "undetermined."