Video shows clash between police, protesters overnight in Wauwatosa
WAUWATOSA, Wis. - Tuesday evening, Oct. 13 was chaotic in Wauwatosa -- as police and protesters clashed. Plus, there was an intense arrest of a bicyclist.
The video shows the moment a man on a bike is grabbed and taken down by Wauwatosa police Tuesday.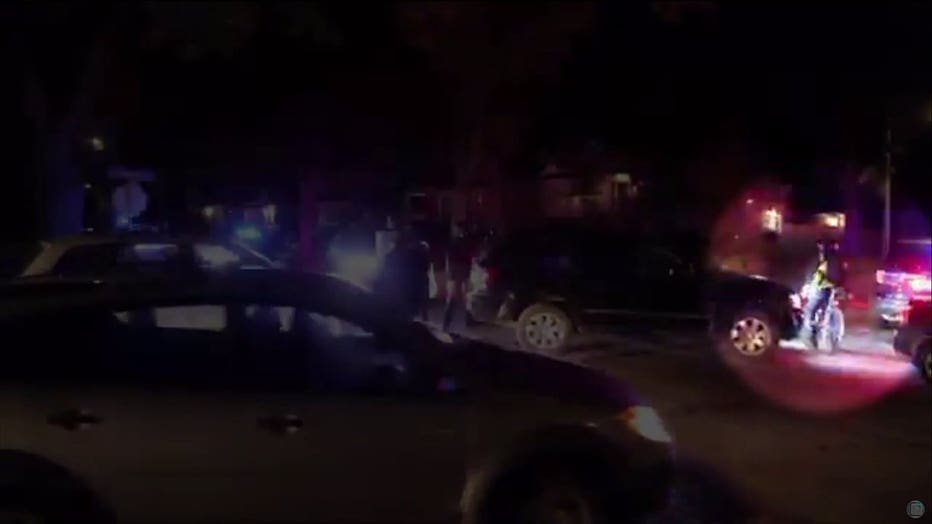 "They tackled him, they took him down, they roughed him up really bad," said Sean Kafer.
Kafer is a documentarian and recorded the arrest. It happened around 8 p.m. during a protest calling for the firing of Wauwatosa Police Officer Joseph Mensah.
"It was scary," Kafer said.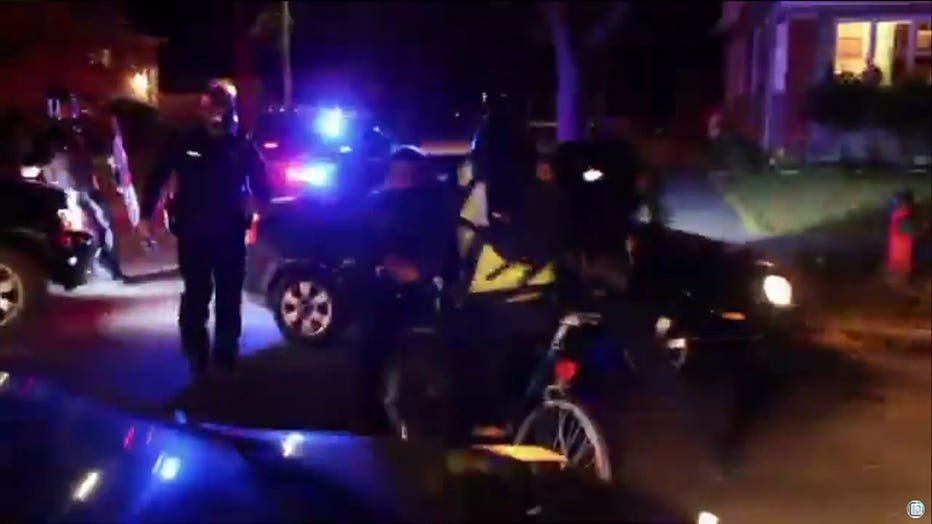 The arrest came not long after police decided to deem the protest unlawful.
The Wauwatosa Police Department shared squad footage, saying vehicles and marchers were blocking traffic, honking horns, revving engines, shouting profanities, and more. The department also said the behavior of the group was in violation of the law -- and disturbed the peace of the neighborhoods.
"They beep their horns, they sometimes play their music loud and they chant. That is all their doing. That is peaceful protesting," Kafer said.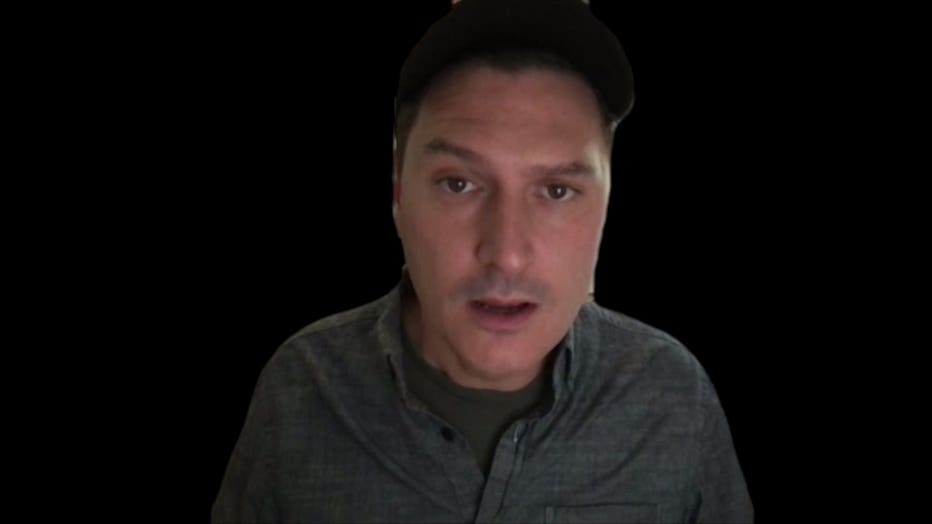 Police say the group did not comply and continued moving down the street. Officers were not far behind.
Kafer said the march was peaceful before the clash with officers.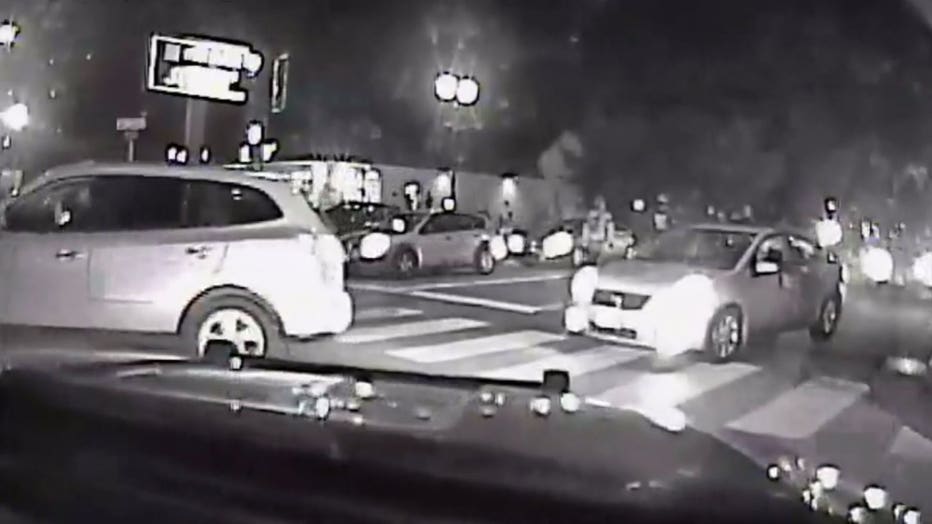 "The people out there are mothers, fathers, children that want peaceful change in the community," Kafer said.
Police used smoke and pepper spray to disperse the crowd. 
The man arrested is 28 years old -- and could face several charges. Two officers were injured. Police have not said if there was any damage to property Tuesday night.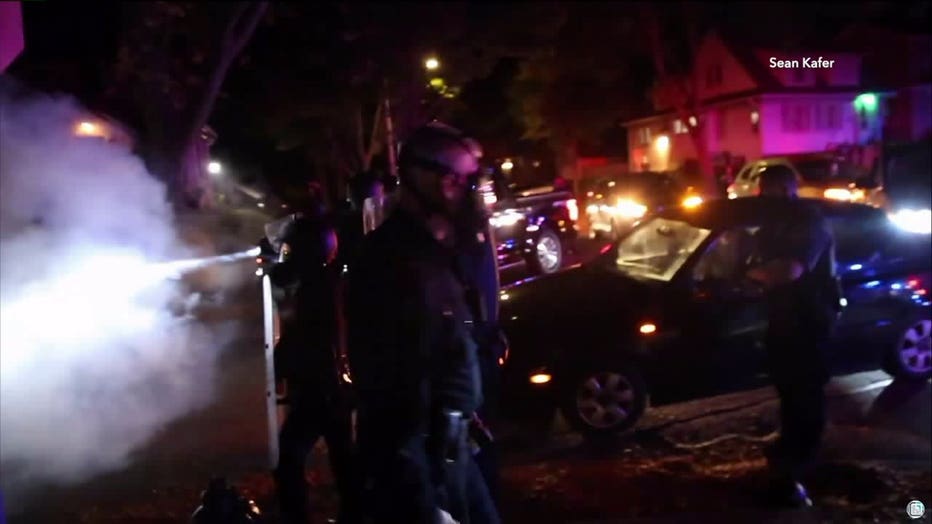 Police, protesters clash overnight in Wauwatosa
This clash is the latest in a string of violence and protests in Wauwatosa over the last week. This, following Milwaukee County District Attorney John Chisholm's decision not to charge Officer Joseph Mensah in the February shooting death of 17-year-old Alvin Cole outside Mayfair Mall.
FREE DOWNLOAD: Get breaking news alerts in the FOX6 News app for iOS or Android
Officer Mensah remains on paid suspension. He was suspended by the Wauwatosa Police and Fire Commission because of a complaint filed by the family of Jay Anderson -- a man shot and killed by Mensah in 2016.
An independent investigator hired by the PFC recommended Mensah be fired.
The group does not meet again until Oct. 21, but it's unknown if Mensah's case will be on the agenda.